Cases in Passare can now store multiple pre-need contracts. Once you convert your pre-need contract to an at-need contract, you won't lose data.
Add pre-need contracts
Once you've created your pre-need case, you can go to the Goods & Services page to add your contract items.
A tab with the Case ID and contract number will automatically be created for you. All you'll need to do is add your items.

Once you've added all of your items for the contract, you can add additional contracts by selecting Add Contract. You'll now have multiple tabs, one for each contract.

If you need to delete a contract, select the gear drop-down and select Delete Contract.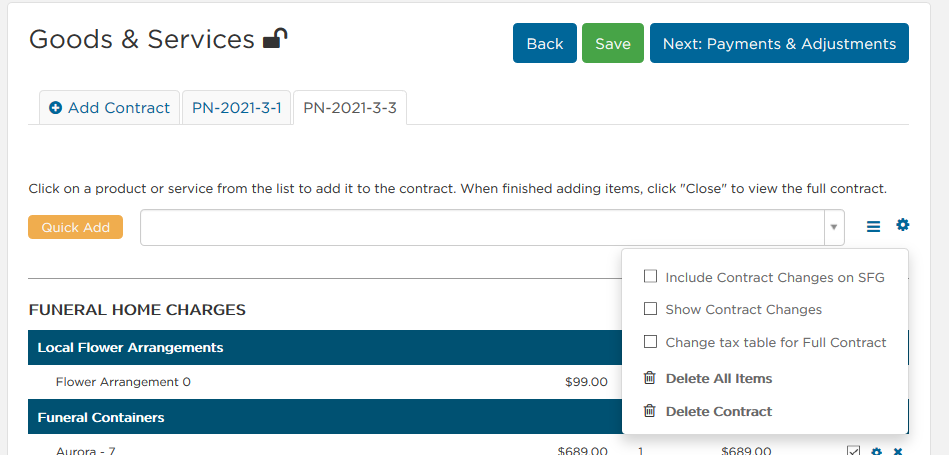 Pre-need payments
You can also add payments for each pre-need contract. Go to the Payments & Adjustments page, select the contract you want to add a payment for, and Add Transaction.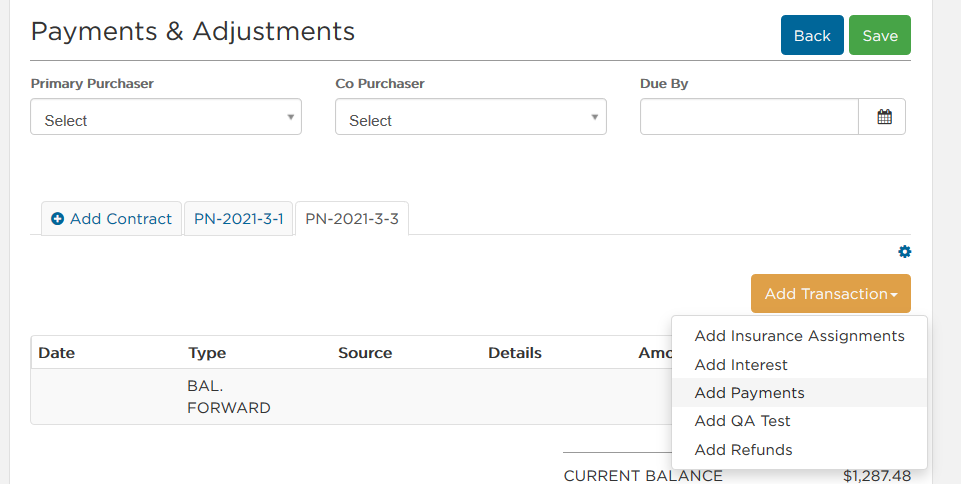 Enter the payment info and Save.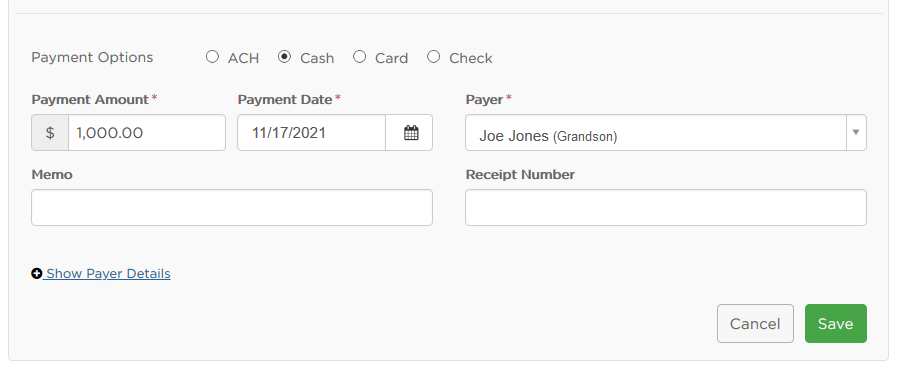 Convert to at-need
Once the pre-need becomes at-need, you'll need to convert the case to at-need. To do so, select the at-need tab on the Case Information sidebar. Check the box for at-need and Save.

Once converted to at-need, all of the pre-need contracts will still be available to view. From here, you can create an at-need contract.
Add your at-need contract items and Save.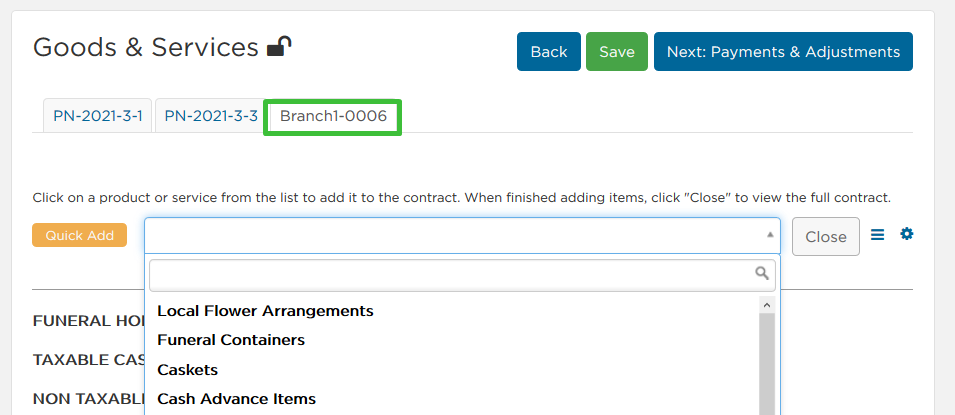 You can tab back and forth between the pre-need and at-need contracts to help with reconciliations.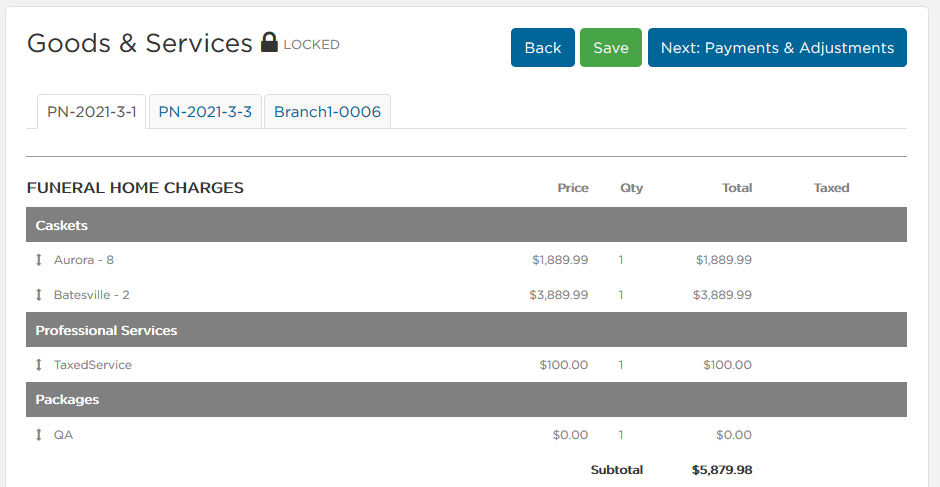 🔒 Any settled Funeral Directors Life Pre-need contracts that sync over will be LOCKED in this screen to avoid errors.
You can also reference the pre-need payments as well as add payments for the at-need contract.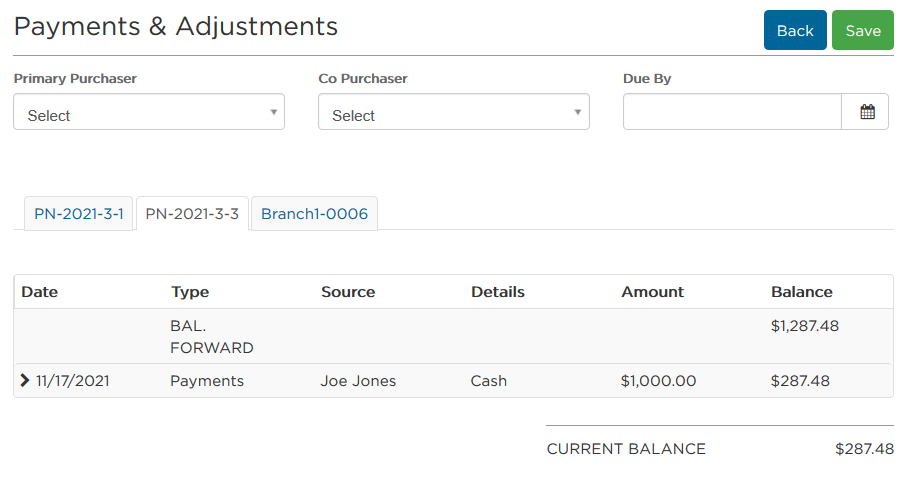 Downloading documents
For documents that have financial information, there will now be a drop-down for you to choose which contract to download. The drop-down will automatically default to the case type you're currently in and the contract tab you've selected.
Choose the contract you want and select Download.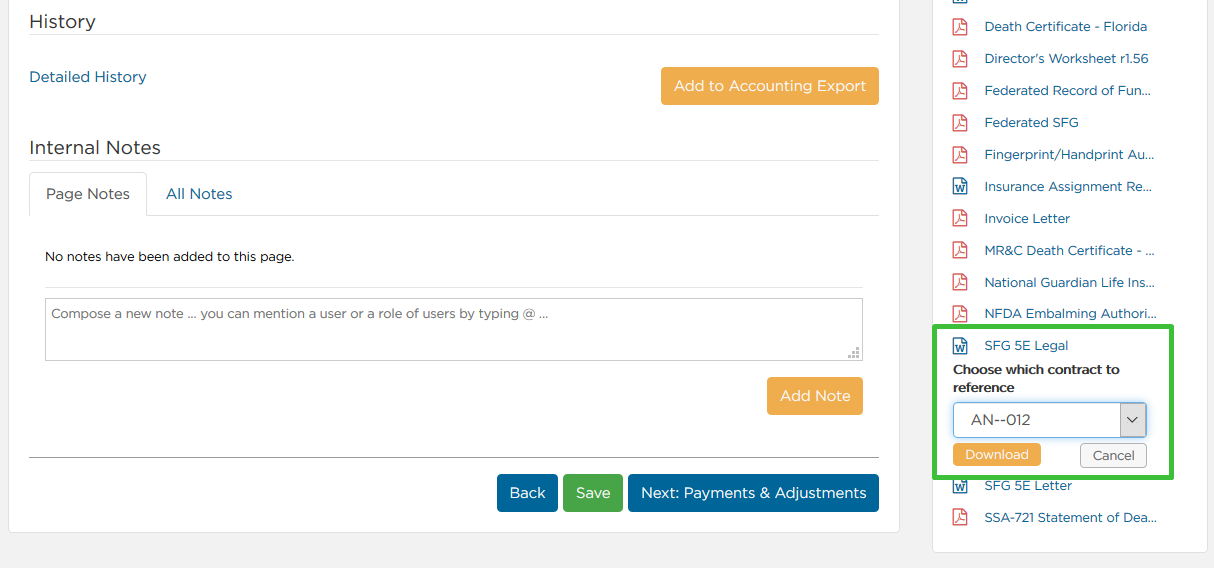 Pre-need reporting
You can also report on pre-need data. Under User Reports, you can choose to report on pre-need contracts and payments and adjustments.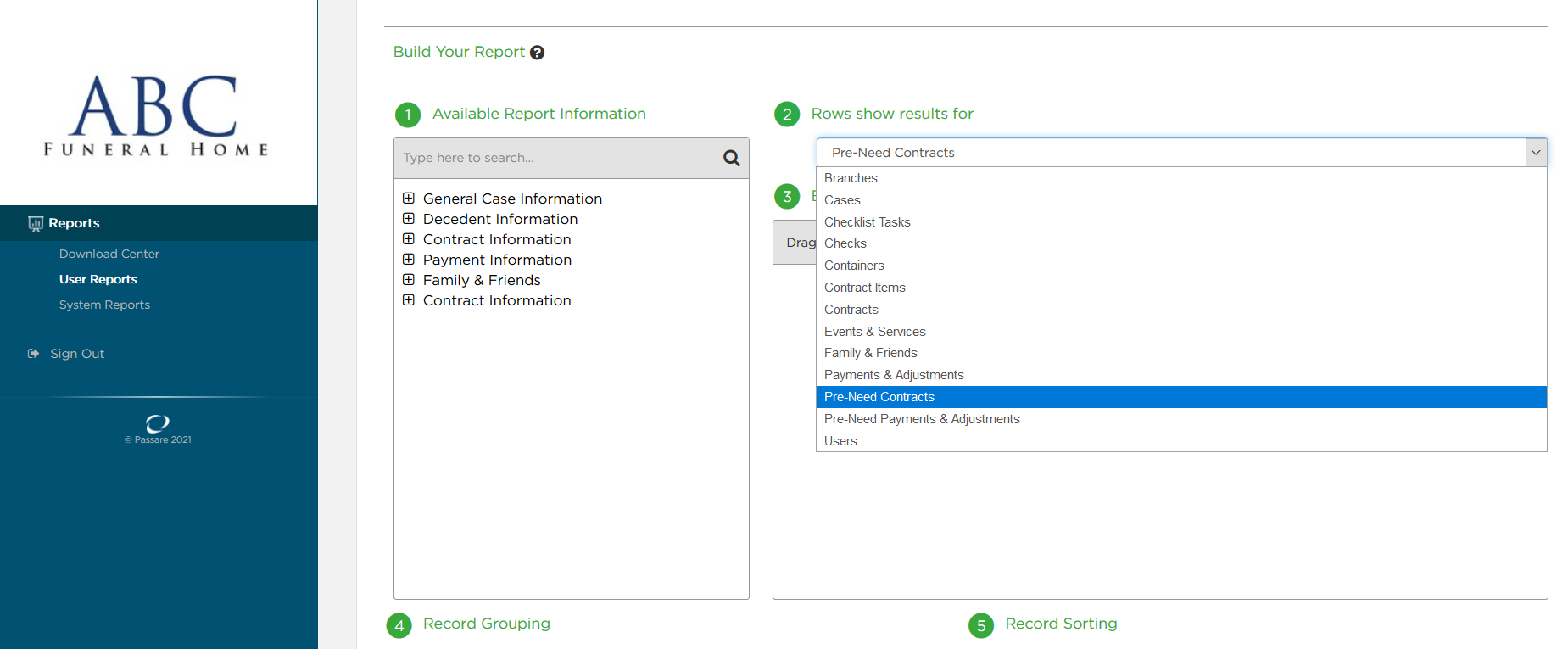 Need Help? Email us at support@passare.com or call 1-800-692-5111.