Add resources to share with families in the Planning Center. We've added a few to get you started, but it's always helpful to add your own.
Add a section
Add content from local support groups or charities.
To edit or add sections and resources, go to Admin > Organization > Collaboration > Resources page.

Here are the default sections:
Grief & Healing
Meaningful Funerals
Explore Options
Veterans Benefits
Use these or add others that might be helpful for your families.
To add a new section, select Add Section
To edit an existing section, select the Title.

Under Section Info, give the section a Title and Description.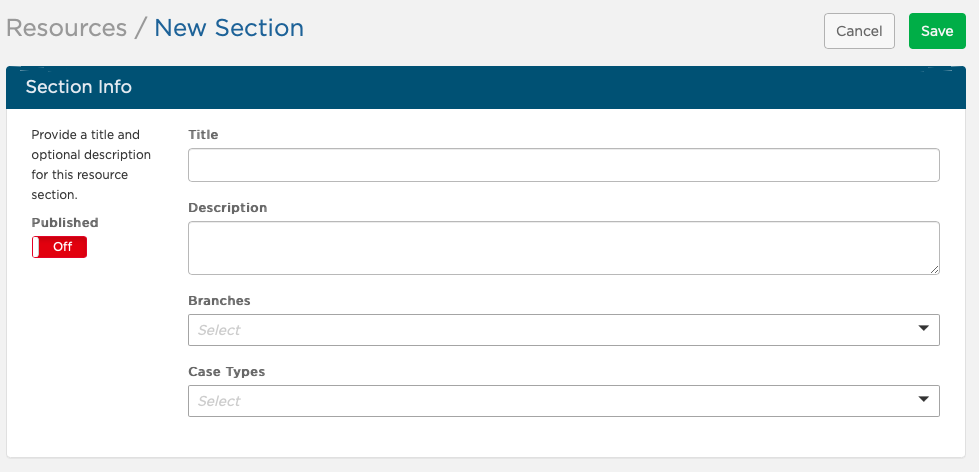 Select which Branches you'd like the section to show in. This is could be important for those who have branches that serve different demographics.
Select a Case Type if you'd like to show resources to certain groups.
For example, you may have a few articles that relate to imminent-need and not at-need.
If it's a new section, toggle Published from off to on.
Be sure to save!

Add resources
To add a resource, select the title of the section you'd like the resource to go under.
You can only add resources with a web link. This means PDF's or Word docs won't work
Scroll down to Planning Center - Section Content Links
Select Add Resource

Add a Title and the Link
Save!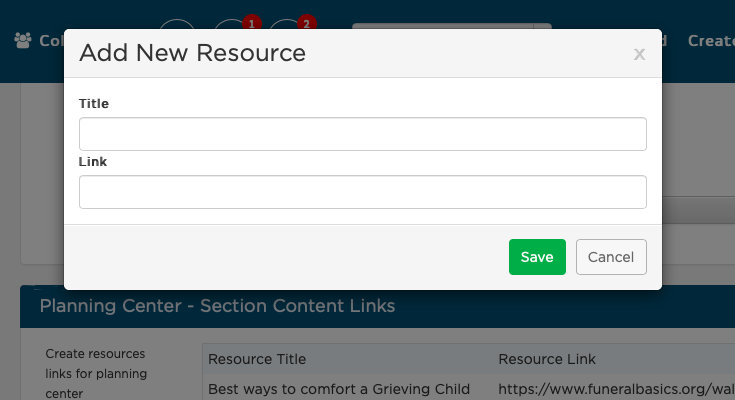 To delete a resource, select the trashcan icon next to an existing resource.

Need more information?
Need help? Email us at support@passare.com or call 1-800-692-5111.