Aftercare.com Reporting Requirements
With one click, your Aftercare report will now only include the Family & Friends that need aftercare follow-up.

Aftercare Follow-UP:
From the Family & Friends page within a case, Add Family/Friend.
Add their First and Last Name select the Relationship to the decedent.
From the Roles drop-down check the box for Aftercare Followup.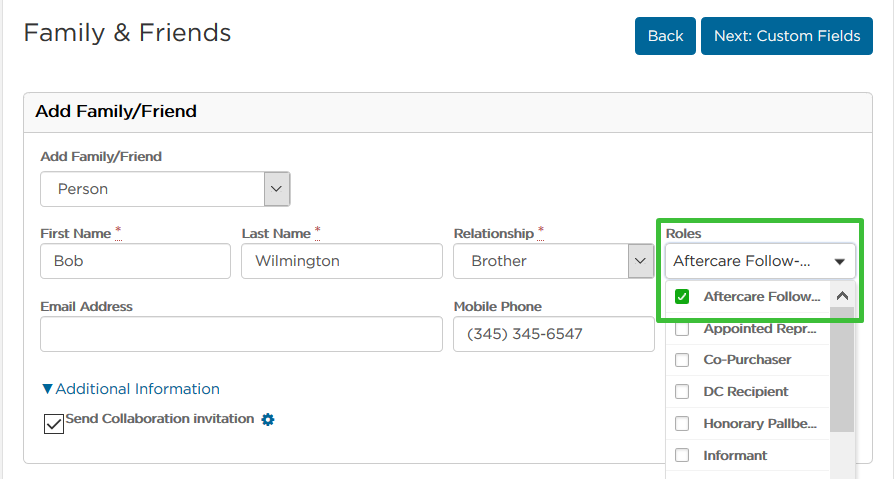 If you utilize Aftercare.com's, Aftercare-By-Text feature, be sure to include a mobile phone in the Mobile Phone field.
Edit Family/Friend:
If you add a Family/Friend on the First Call page under Caller or Other Person, the Aftercare Follow-Up checkbox will need to be checked from the Family & Friends page.
On the Family/Friend page select the name of the Family/Friend to open the Edit Family/Friend window.
Scroll down to Roles. Check the box for Aftercare Follow-Up and Save.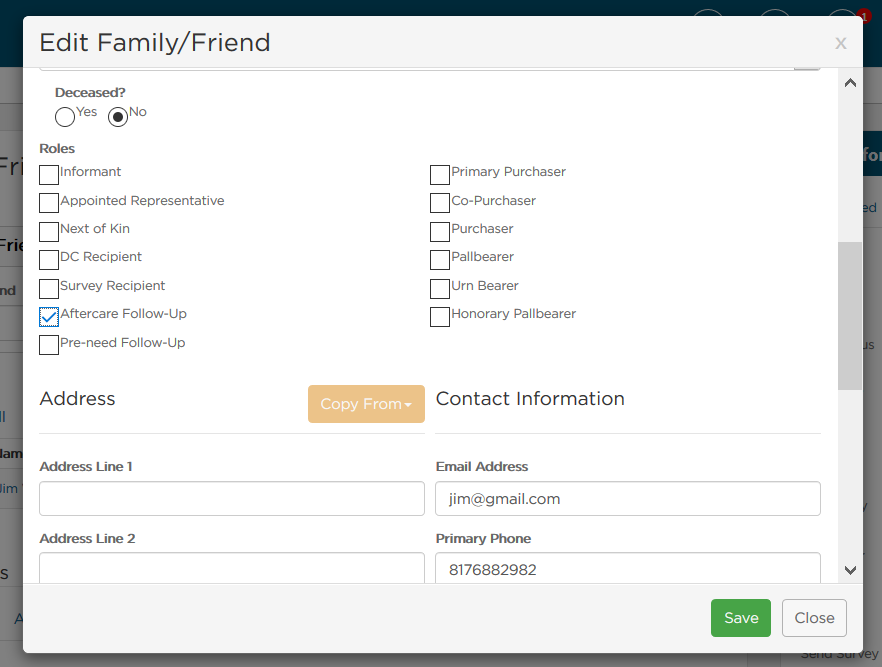 Need Help? Email us at support@passare.com or call 1-800-692-5111!