Save time by calculating interest for one or multiple cases using Passare's Apply Interest feature.
Don't see this feature? Email us at support@passare.com or call 1-800-692-5111 to get this feature turned on.
Configure the Apply Interest Feature:
Go to Admin > Organization.

Select Contract Options from the left sidebar and scroll down until you see the Interest section and begin making your selections.
Accrue Interest Post Contract Date or Accrue Interest Post Payment Due Date decide the date cases will start accruing interest and provide a starting date for the interest calculation.
Interest Rate (per annum) is the default interest rate you want to apply to your cases. This can be manually changed on a case-by-case basis as well.
Your Transaction Account selection is the transaction account that will be tied to interest transactions. This is configured in Admin > Accounting > Transactions.



Next, select your Interest Calculation Method from the following options and Save.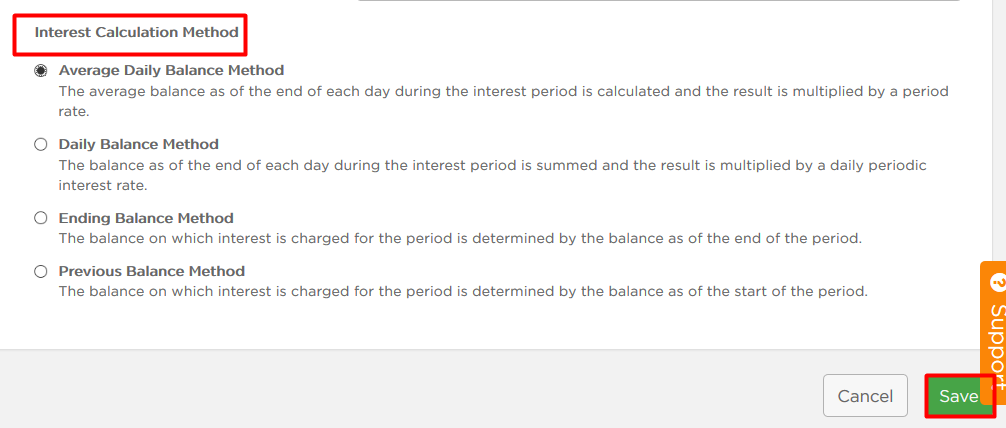 Apply Interest to Cases:
Go to System > Apply Interest.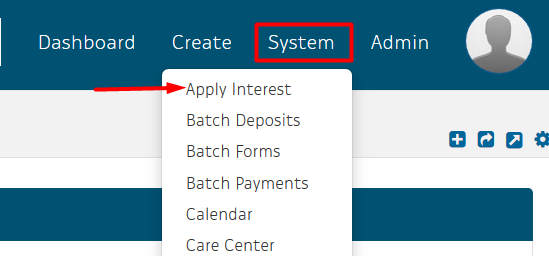 All cases with a signed contract that match the criteria you've defined will appear under this listing.
Check the box next to each case you'd like to apply interest to. Or, if you'd like to select all cases, check the box at the top right.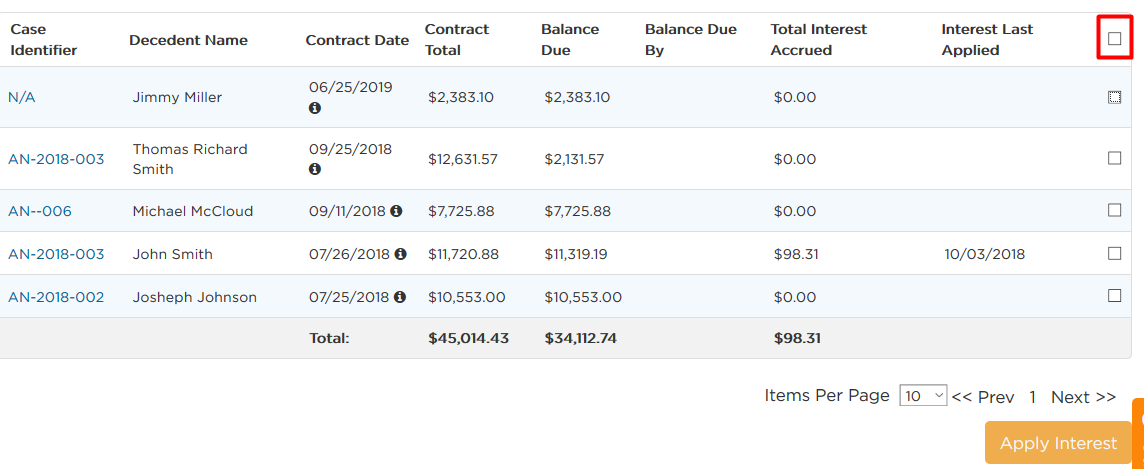 Once a case is checked to apply interest, the default Interest Rate, Interest This Period (Dollar Amount), and Date to Apply Interest will appear.
You can manually adjust the Interest Rate or Interest This Period for the case if needed. If you manually adjust either of these fields, (Adjusted) will appear to the right of the field, indicating you've made an adjustment to the pre-populated fields.
Apply Interest Through indicates the date to calculate the interest through. This automatically defaults to today's date but can be changed to another date.
Select Apply Interest. Once interest has been calculated on a case, the date it was last applied will appear under the Interest Last Applied column.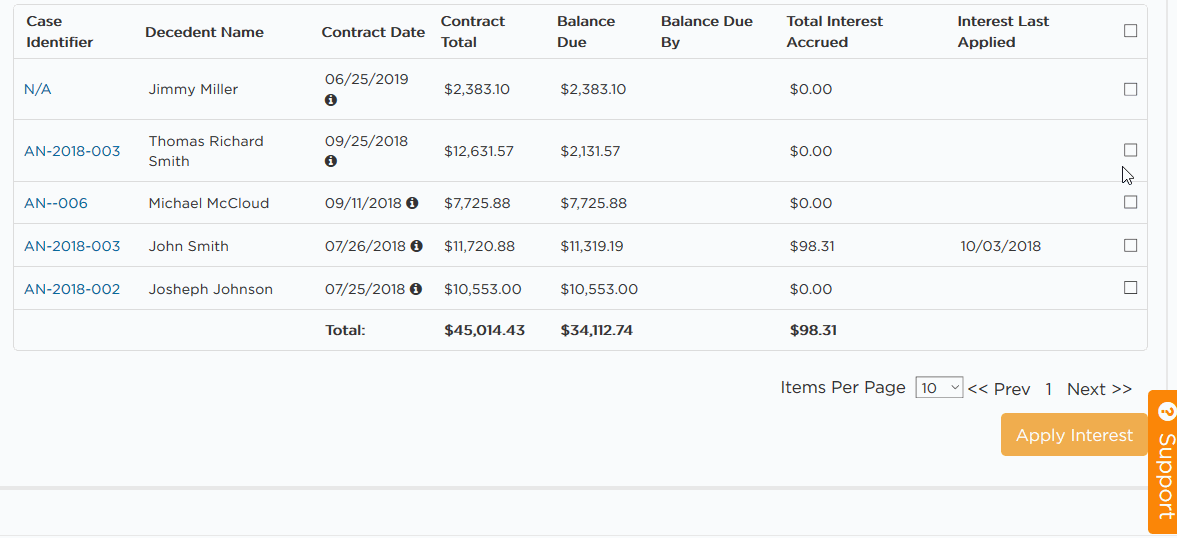 An interest entry is made on the Payments & Adjustments page for each case interest was applied to. Each time you apply interest, a new entry will be added to the Payments & Adjustments page.
You can delete an interest entry from the case, by selecting the Settings gear icon

> Delete.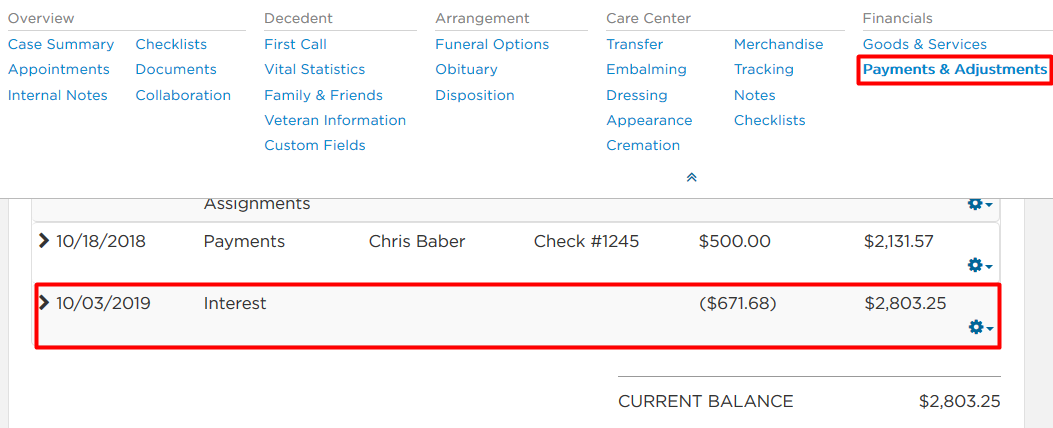 You can also manually calculate an interest for a particular case using the Payments & Adjustments page.
Commonly Asked Questions:
How is interest applied after the first calculation?
The system will only allow you to apply interest on days that occur after the date indicated in the Interest Last Applied column. Once you apply interest on a case, you can only apply interest on dates going forward. For example, if interest is applied from January 1-7, going forward the system will only allow you to apply interest after January 8.
Need Additional Information?:
Need Help? Email us at support@passare.com or call 1-800-692-5111!