Enhance the capabilities for sorting and locating the data that's important to your business.
Passare's Case Tags feature gives you the ability to 'tag' cases, that – when used in conjunction with other filtering options – allows you to find the data you need faster and more efficiently.
Note: Using the Case Tags feature is dependent on your user Roles & Permissions settings.
Adding Case Tags:
To add Case Tags go to Admin > Organization.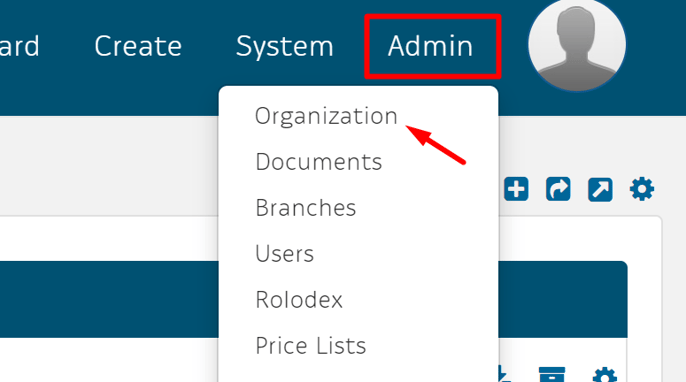 Select Case Tags and then click on Add Tag.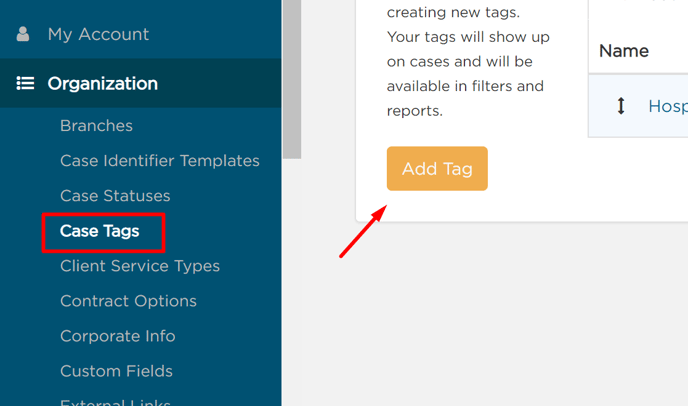 It's as simple as that!
As a bonus, if you want the tag to be assigned to the case upon creation, click the Add Tag Upon Case Creation/Conversion? checkbox.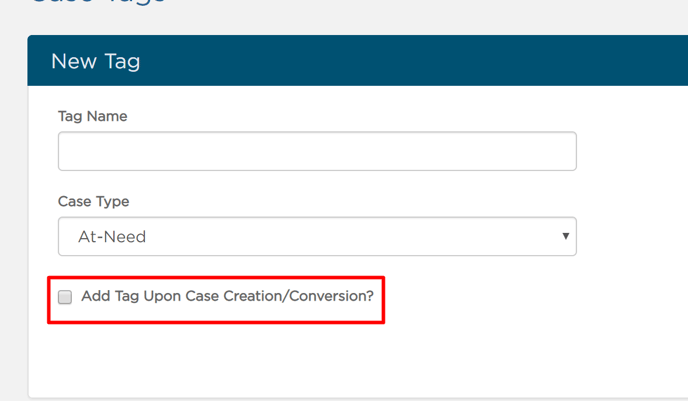 Although the case tags you use will be different depending on the needs of your funeral home, here are a few that can be useful.
Referral Source - Want to know where your referrals are coming from? Consider using tags such as Online, Hospice, or Hospital to run reports and find out.
Types of Cases - You can also use tags to filter by types, such as Social Services or Indigent to help give you better data on the amount of these types you are doing each year.
Editing Case Tags:
To edit a case tag, click on the name of the tag. (Follow the instructions above if you need to get back to the Case Tag listings)!
A modal will appear where you can type in the new name and save changes by clicking on Rename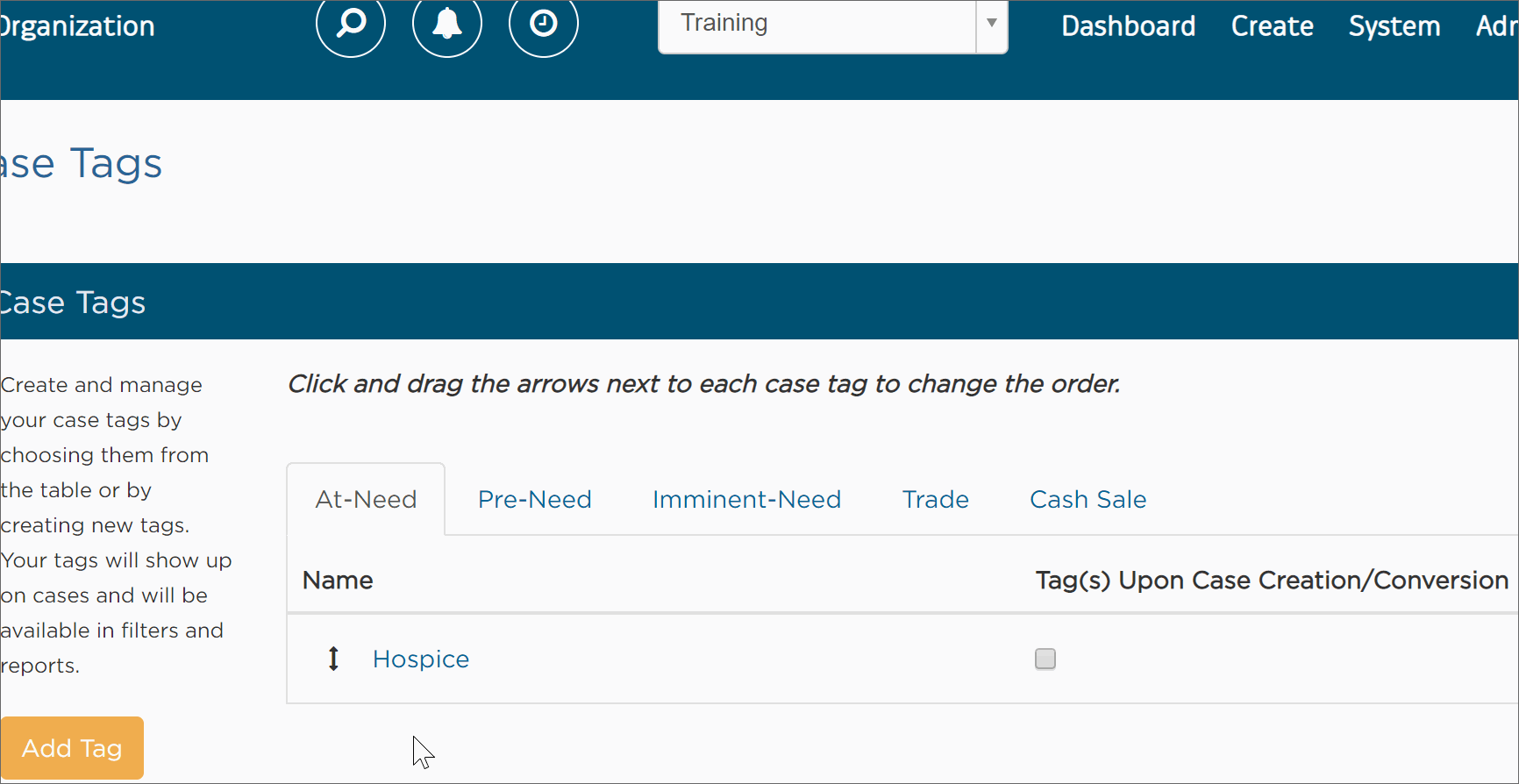 Note: Renaming a tag will change the name of the tag on all existing cases where that tag is present
Deleting Case Tags:
To delete a case tag, from the main Case Tags listing (Admin > Organization > Case Tags), click on the trash can icon.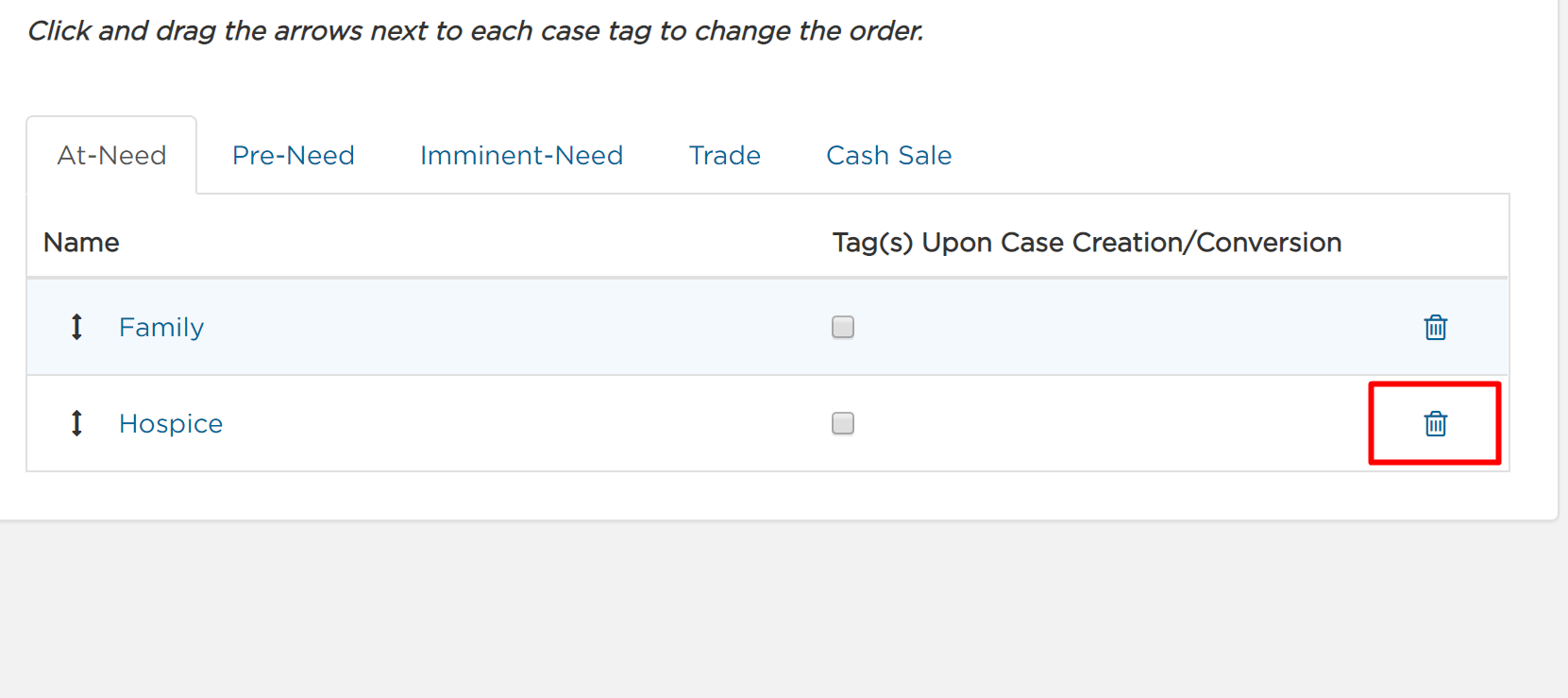 If you want to delete the tag and REPLACE all uses of that tag with another tag in that case type, select it from the drop-down.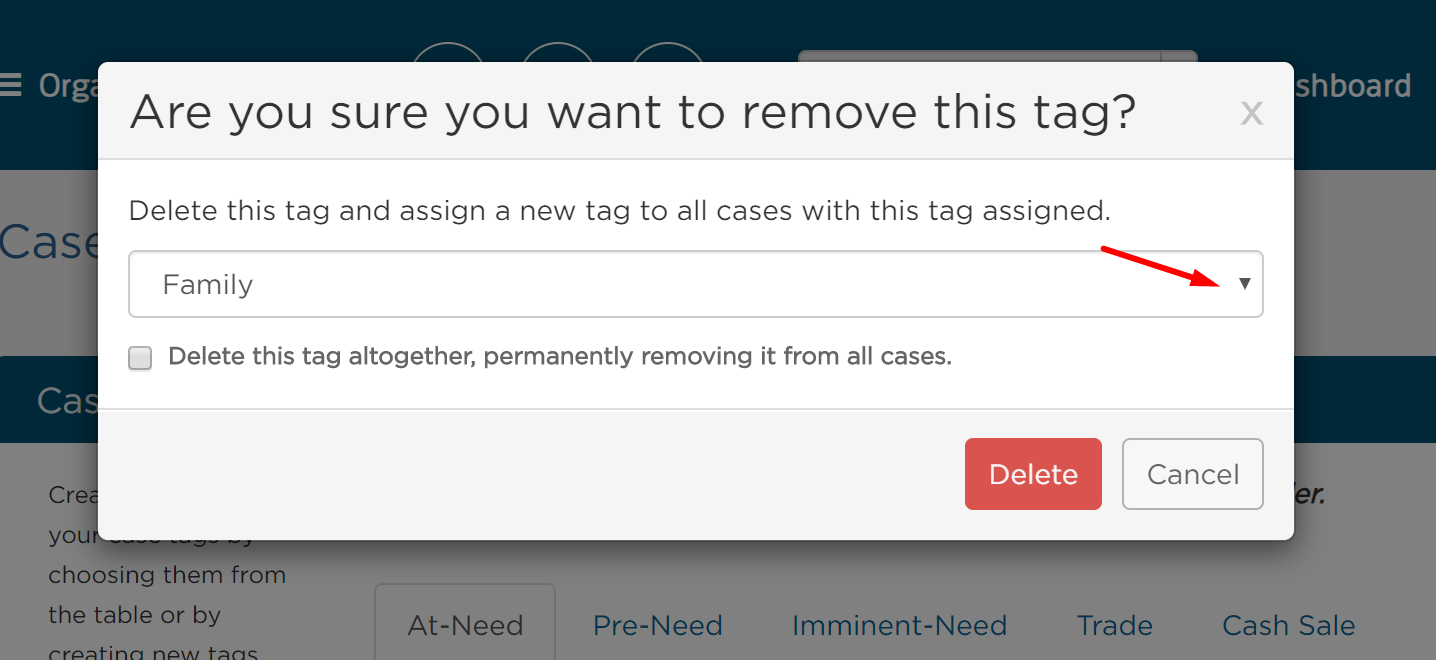 If you want to delete the tag and NOT REPLACE it with any tag then select the Delete this tag altogether, permanently removing it from all cases checkbox and click Delete Case Tag.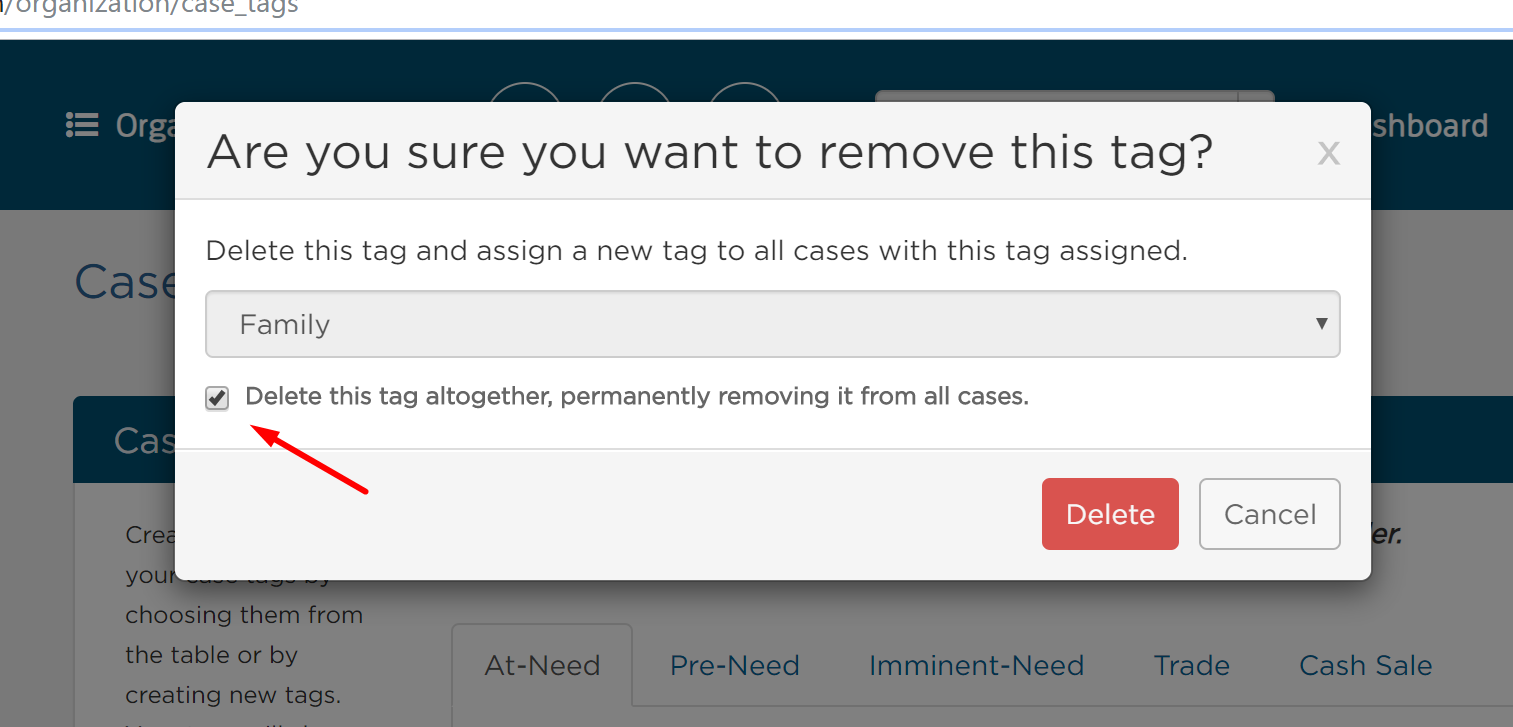 Commonly Asked Questions:
What's the difference between Case Status and Case Tags?
Case Status helps you to see what stage the case is in whether it be New, In Progress, or Pending Payment. Because Case Status identifies where it is in the process, you can only pick one. Tags, however, can get much more detailed about the type of case or where it's coming from. Therefore, you can add as many tags to a case as needed to get accurate reporting.
How do I run a report based on Case Tags?
Glad you asked! See Managing, Filtering, and Reporting with Case Tags to learn more about how to use them.
Need More Information?:
See How to Manage, Filter, and Report Using Case Tags.

Need Help? Email us at support@passare.com or call 1-800-692-5111!