Sync your CFS website with Passare to simplify your processes.
What is CFS?
CFS is a website design and hosting company with a variety of other features. Their services include full feature obituaries, a library of background music, an online planning tool, and merchandise catalogs. From their site:
Our sites enable your community to find you fast and get the information they need, all while giving your families dignified and customized tributes for their loved ones.
For more information, check out their website at runCFS.com.
Sync with CFS:
Once enabled, you'll be able to sync information from Passare to CFS.
Use the Sync button on the right-hand side of the screen.


Helpful Tips:
✔️ Information from the Vital Statistics Page, Obituary Page and Funeral Options Page will be sent to CFS when you Sync.
✔️ Any information updated after the Sync will not be shared with CFS unless another Sync occurs.
✔️Only events that are marked as Public on the Funeral Options page will be shared with CFS.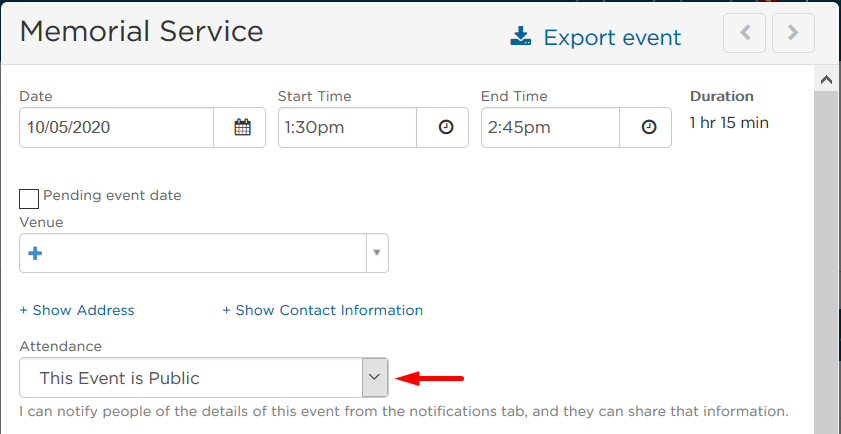 ✔️ While writing the obituary, Passare will send the following default text as the obituary:
"[Name] passed away on March 1, 2017. [Name]'s loved ones are composing [Names]'s obituary, which you will be able to read here."
✔️ The full obituary will be sent to CFS when the Lock Obituary on the left sidebar under Planning Center is checked.
CFS can only accept obituary photo's that are 800 KB or less.
✨See a full list of information sent to CFS HERE.

Need Help? Email us at support@passare.com or call 1-800-692-5111!