Meeting with a family or sharing information with your team? Our view options can help!
Single Pane:
If you want to avoid the clutter or share one specific piece of information with your team, Single Pane is great. Single Pane allows you to only show one Case Listing, which you can then filter.

To create a Single Pane Case Listing, start by selecting the new Dashboard Icon.

Then, on the Add/Remove Widgets tab, select Case Listing, and Single Pane.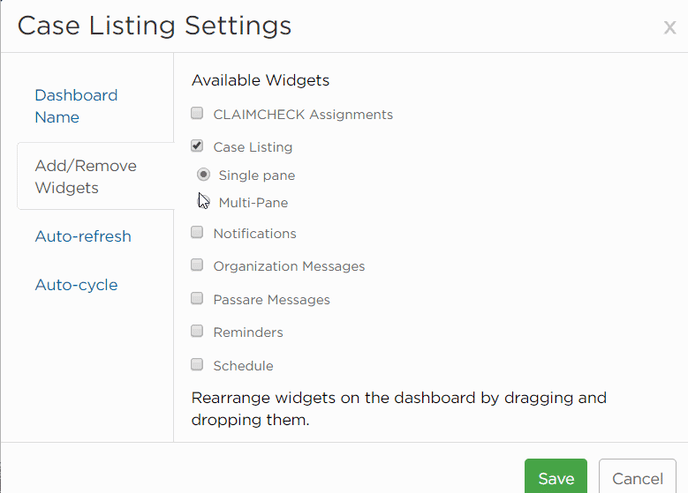 Multi-Pane:
Instead of having just one Case Listing available to see, you can have multiple tabs within the same Case Listings Widget.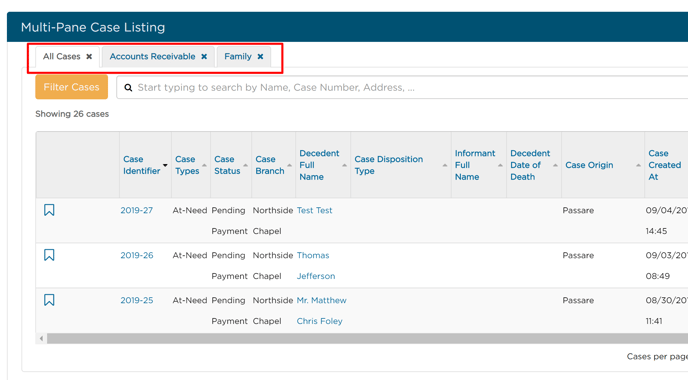 Fullscreen Mode:
Take an existing case listing, Single or Multi-Pane, and share it in an easy-to-read format.
To enable Fullscreen Mode, select the Enable Fullscreen icon. This will open a new tab that you can then use as a monitor in the arrangement room or office.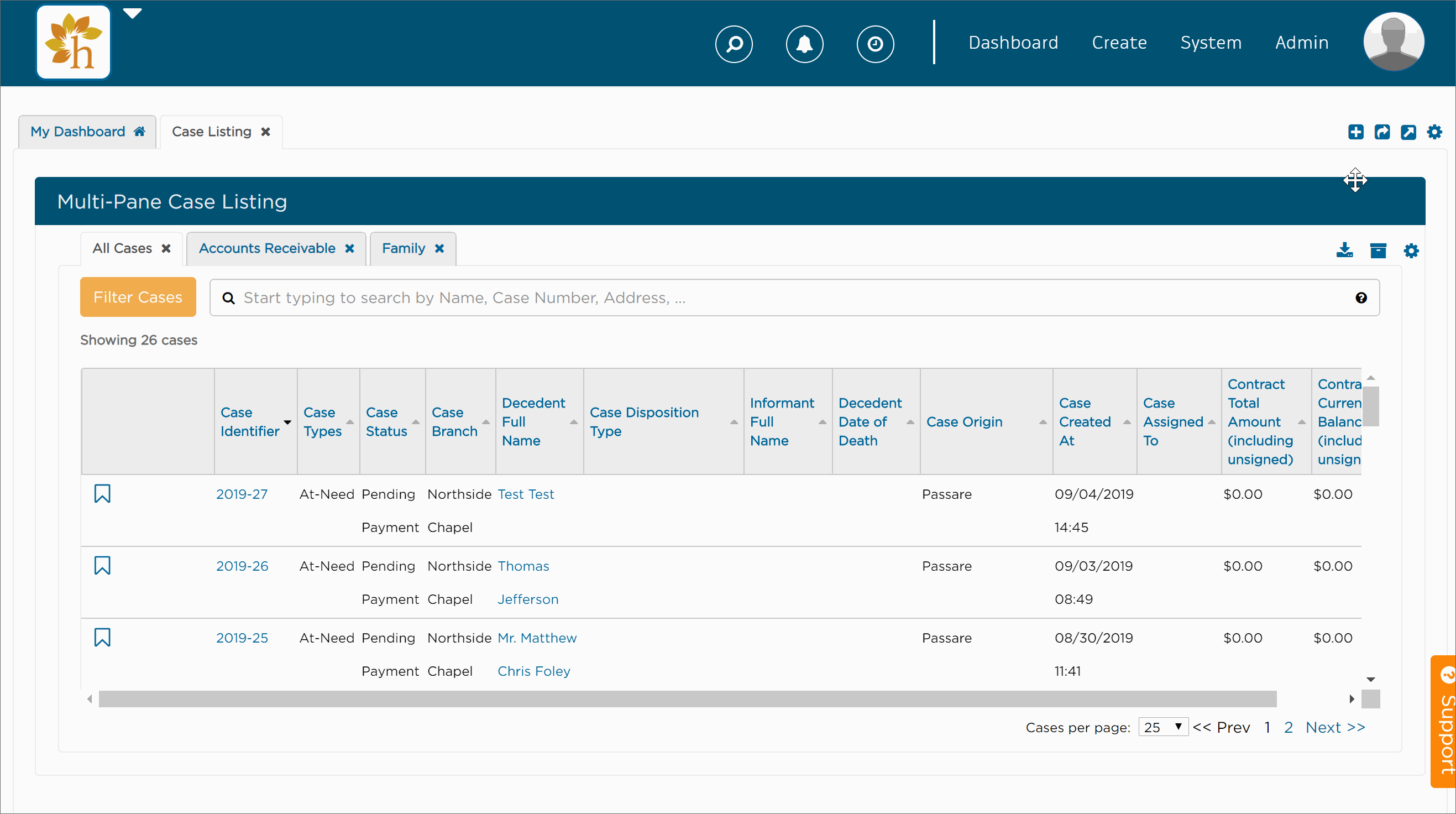 Fullscreen Mode with Auto-Cycle:
Automatically cycle through your cases on your case listing tab. This is especially helpful if you have a screen in your funeral home dedicated to displaying information.
To enable this feature, click the Settings wheel on the Case Listing tab.

Select Auto-Cycle, toggle to On and select desired rotation Interval (meaning how long before it will change to the next page). Don't forget to Save!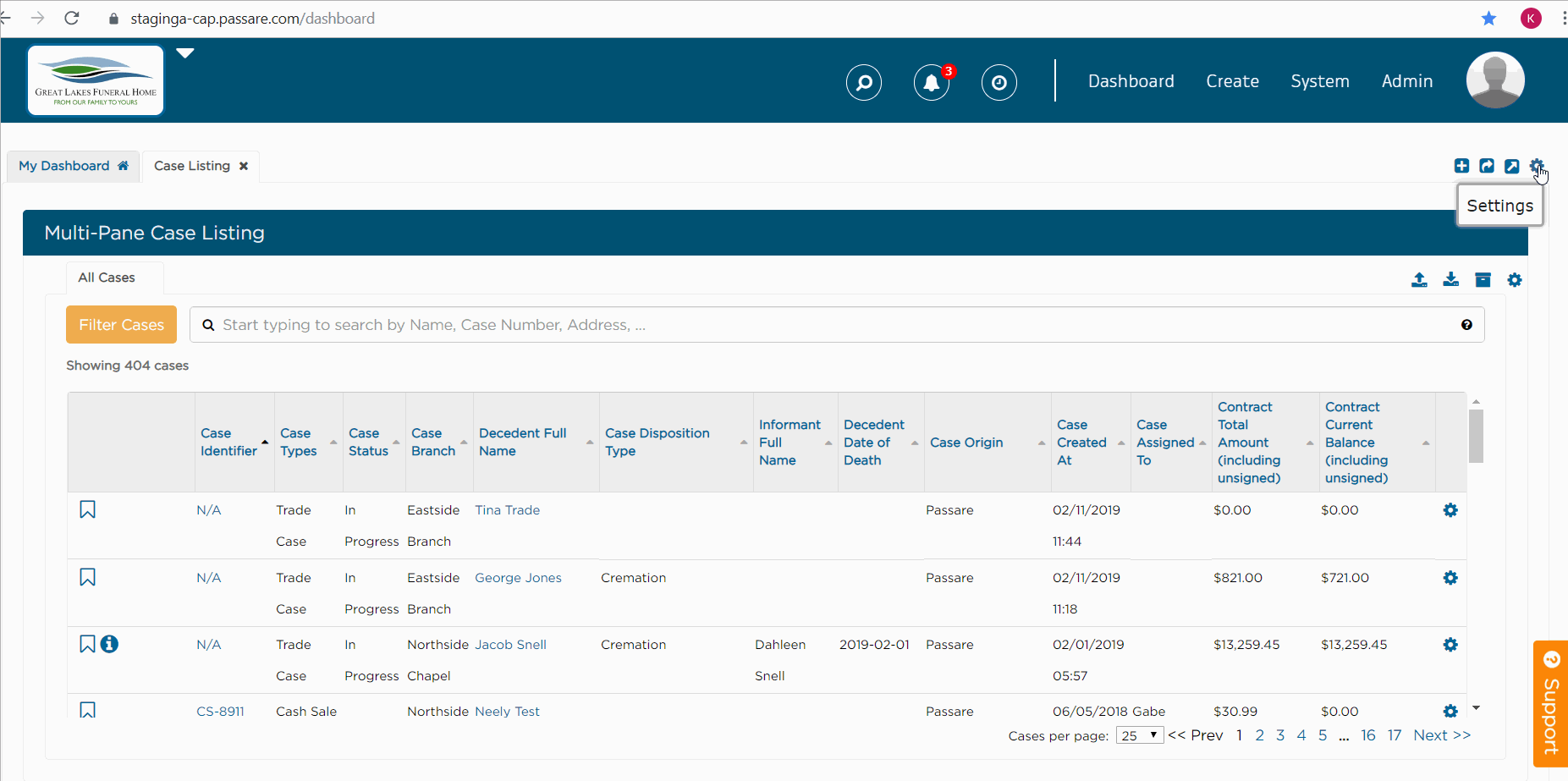 Commonly Asked Questions:
What if I can't see all of my cases because of my display screen size?
You may have to change how many cases you see per page to fit the screen you are using! To change this, select the Cases per page dropdown and adjust until you can see the entire page.

Need More Information?:
Getting Started with Dashboards
How to Configure & Share your Dashboards
Need Help? Email us at support@passare.com or call 1-800-692-5111!