Meeting with a family or sharing information with your team? Our full-screen view can help!
Full-screen mode
To enable fullscreen mode, select the Enable Fullscreen icon.
This will open a new tab that you can use as a monitor in the arrangement room or office.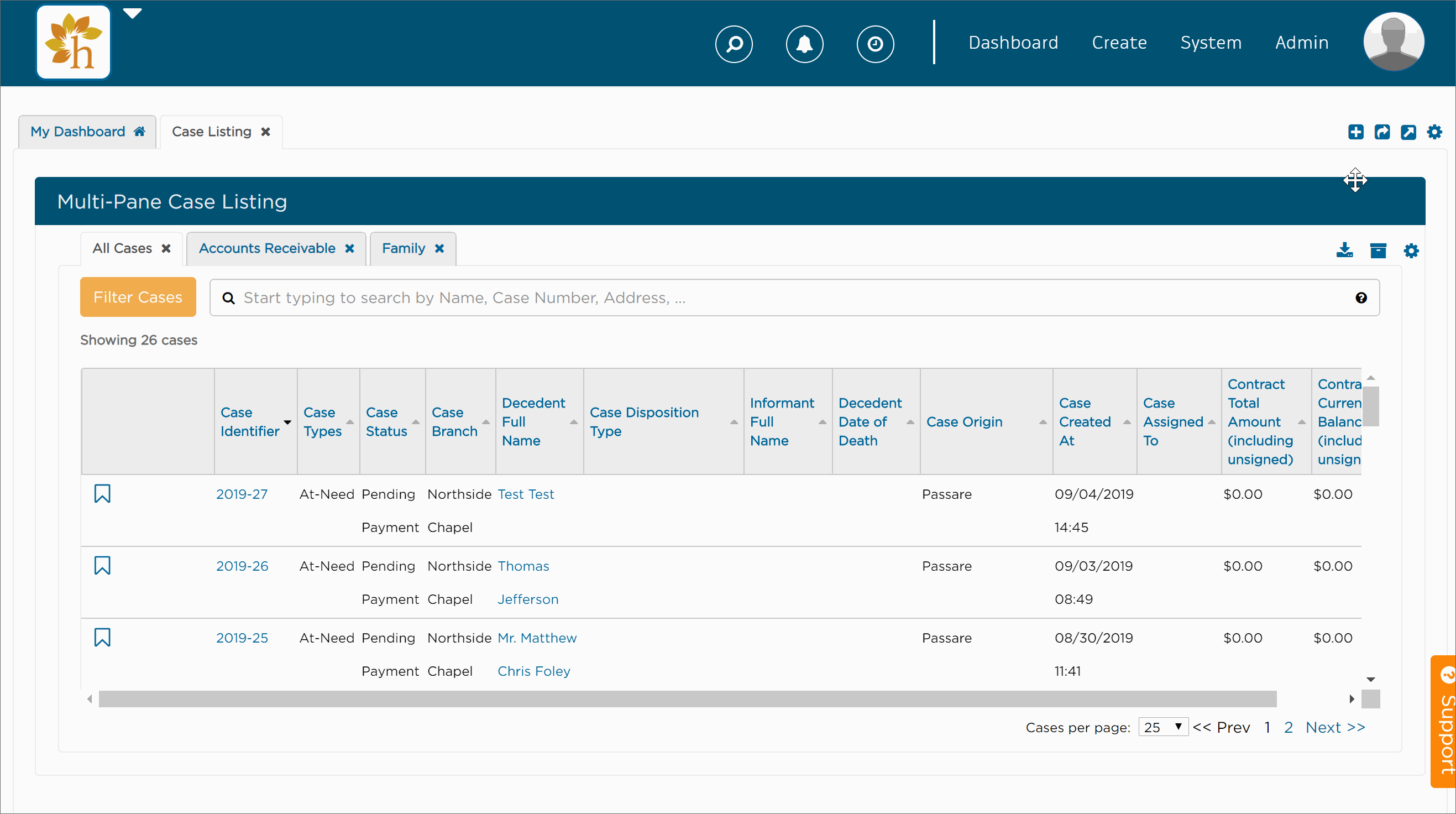 Full-screen mode with auto-cycle
Automatically cycle through your cases on your case listing tab.
To enable this feature, select the Settings gear icon on the Case Listing tab.

Select the Auto-Cycle tab, toggle the off button On, and choose the Interval (meaning how long before it will change to the next page).
Don't forget to Save!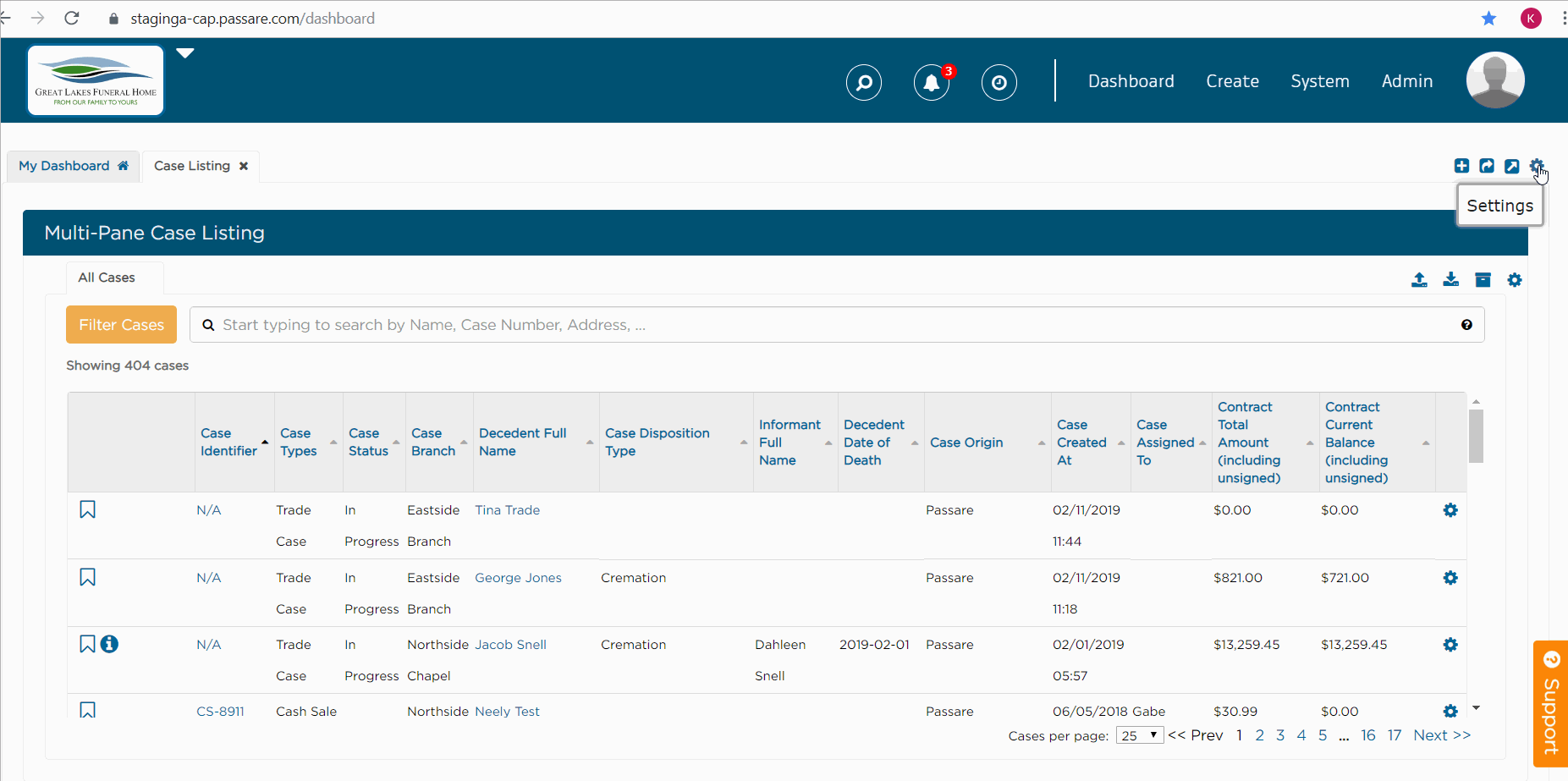 If you can't see all of your cases on the screen you may have to change how many cases you see per page.
To change this, select the Cases per page drop-down and adjust until you can see the entire page.

Commonly used columns
The columns shown below are commonly used with Funeral Homes who display their services on a monitor.
Case Identifier
Decedent Full Name
Decedent Date of Death
Case Disposition Type
Service Date - First
Service Details - First
Service Date - Second
Service Details - Second

Need more information?:
Need help? Email us at support@passare.com or call 1-800-692-5111.