Run reports on checklists that are essential to your business.
Generate a checklist report:
To get started, go to System > Reports.

Select User Reports > Add New Report.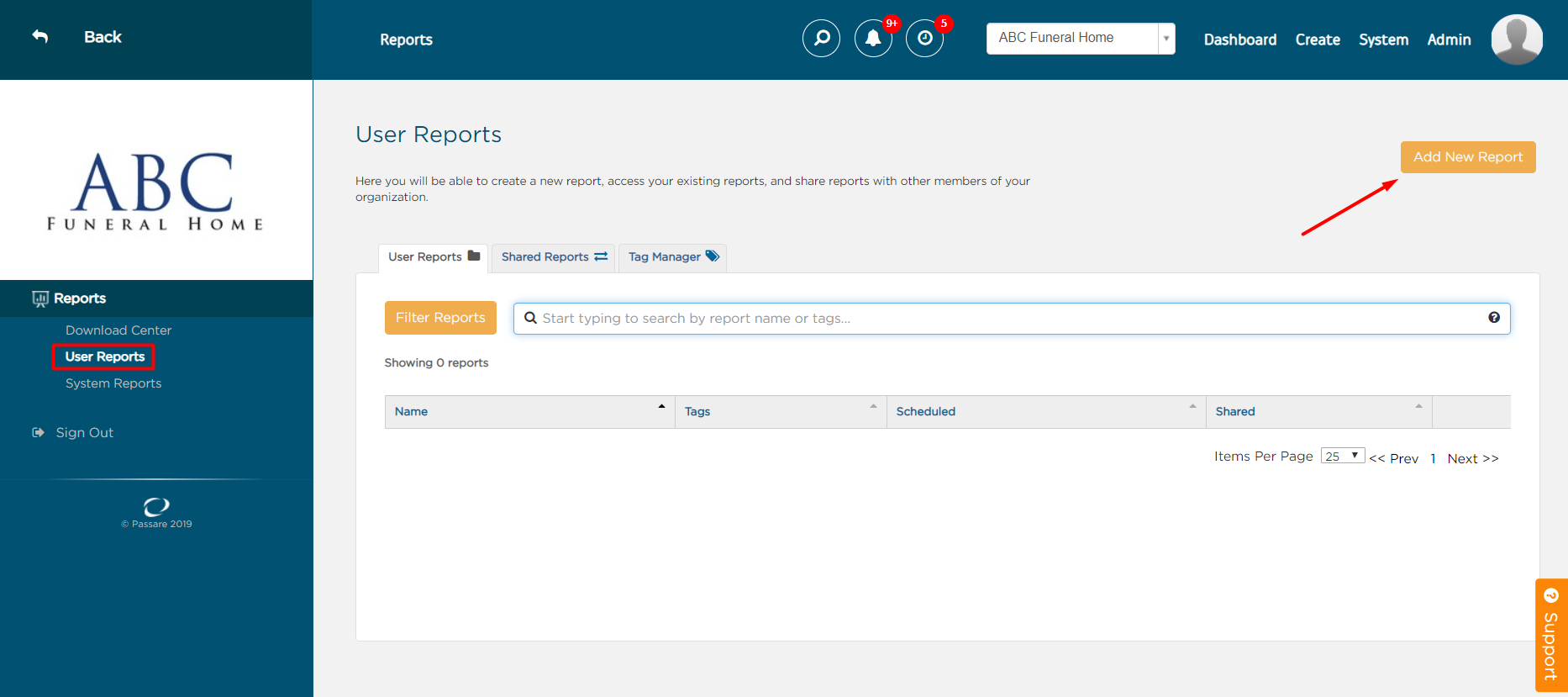 Name your report and make any relevant selections in the Basic Filters section.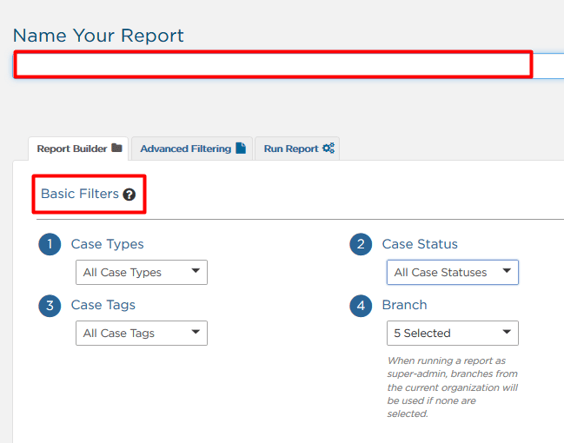 In the Build Your Report section, choose Checklist Tasks from the Row show results for drop-down.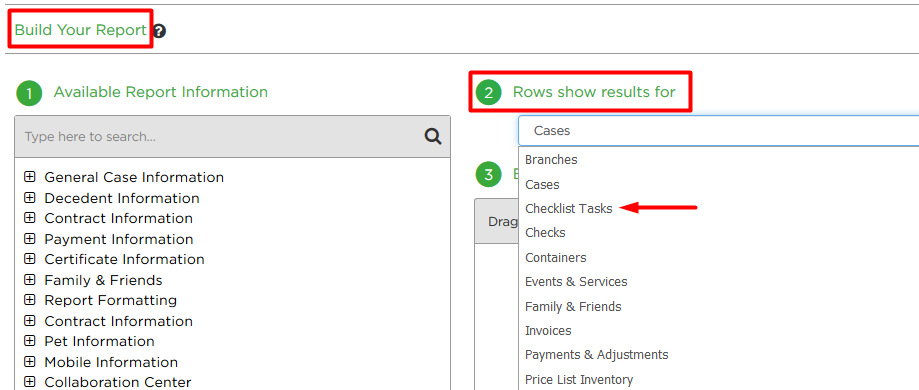 Build the report by dragging and dropping tags from the Available Report Information section into the area under Build & Organize Report Columns.
To view all options for your report, type a keyword in the gray search bar or select each category title to view an expanded list of tags.
Rearrange your column order by dragging the titles left to right on the list.

Under Record Grouping, choose how you'd like the report to be grouped. The options available on the Record Grouping drop-down will be based on the tags added in the previous section.
Make selections in the remaining categories, as needed.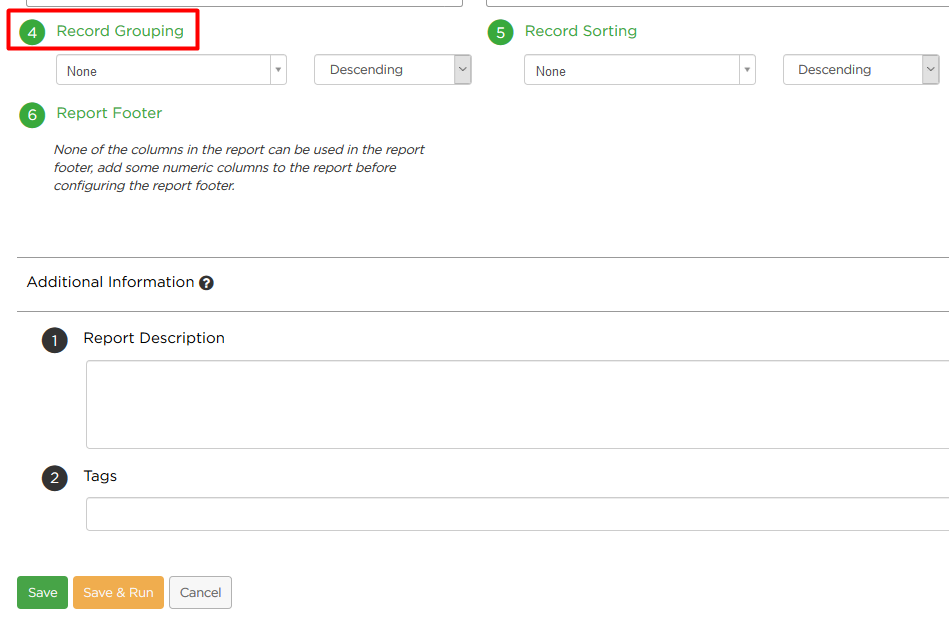 At the top of the page, select Advanced Filtering tab.
Be sure to select the Date to Filter On. This will default to Case Created Date unless you choose otherwise.
For Checklist, make sure to select the name of the checklist you'd like to see in your report.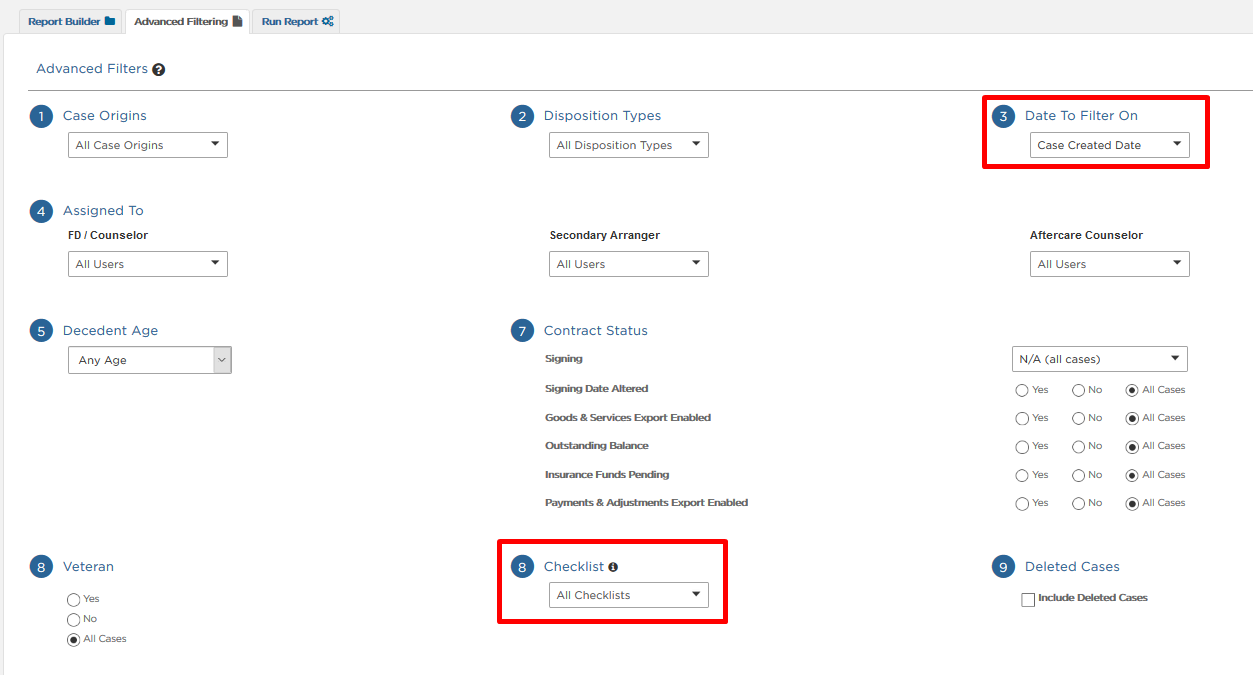 Continue to make selections on the page as needed.
Once you're finished, go to the Run Report tab at the top of the page.
Choose your Report Format and Delivery Method.
Select the Date Range. If you'd like to use a specific start and end date, indicate the specific dates in the Start Date and End Date sections.
Once you're finished, Save Without Running.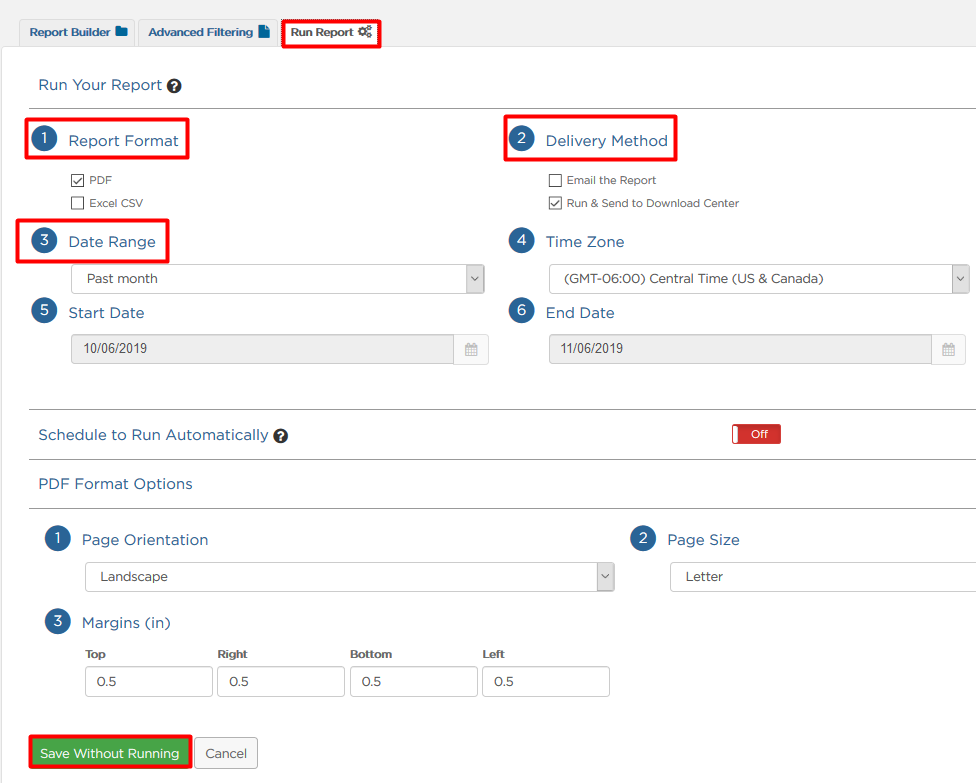 Select Save & Run at the top right of your page. This will generate the report that will be delivered in whatever way you specified in the Run Report tab.


The Save as New option can be used if you already have a user report but would like to make slight changes.
Or, if another user's shared a report with you, open it up, make the changes you'd like, and Save as New.
Need more information?:
Need help? Email us at support@passare.com or call 1-800-692-5111.