Keep track of family and friends associated with the case or note if the decedent was a veteran.
Family & Friends:
Add friends and family for reporting, paperwork purposes, or for aftercare and preneed follow-up.
Click Add Family/Friend and select Person, Business, or Organization from the drop-down.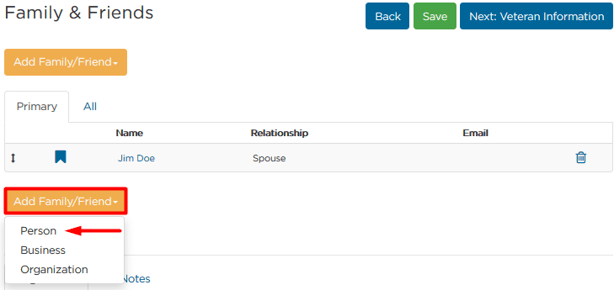 A pop-up will appear. Fill out the information, making sure to add the individual's relationship to the deceased and their email address and phone number if you have it. Once you are finished, click Save.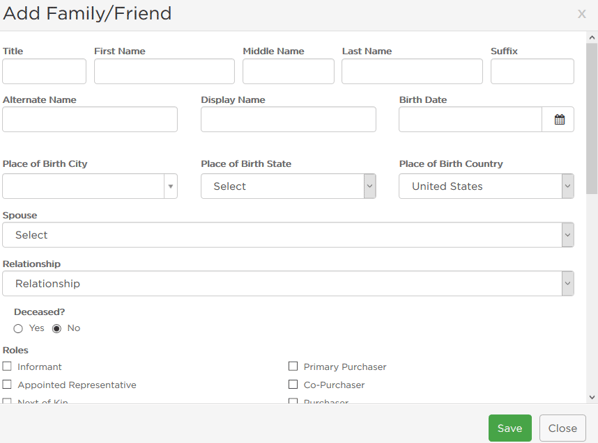 Click on the ribbon next to the person's name to add or remove them from the Primary list.

Veteran Information:
Note if the decedent was a veteran for VA benefits, reporting, and relevant paperwork.
Click Yes, complete the information in the pop-up that appears, and hit Save.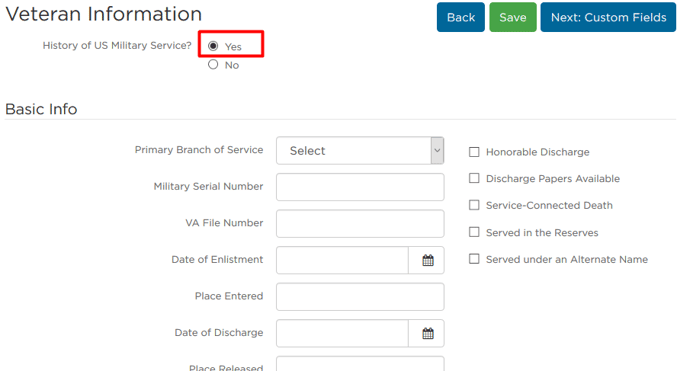 Next, see Completing the Funeral Options Page.
Need Help? Email us at support@passare.com or call 1-800-692-5111!