The case sidebar is located on every page within a case. The purpose of the sidebar is to provide a quick view of important information about the case.
Client Service Type:
Start by selecting the Client Service Type.
For instance, Direct Cremation, Cremation Full Service, Direct Burial, etc.
By selecting a client service type you'll be able to report on the types of services your funeral home provides most often.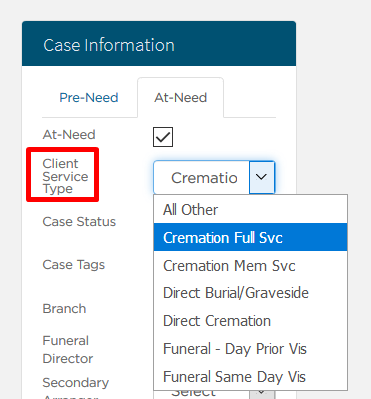 Case Status:
Update the case to show if it's In Progress, Pending Payment, Closed, etc.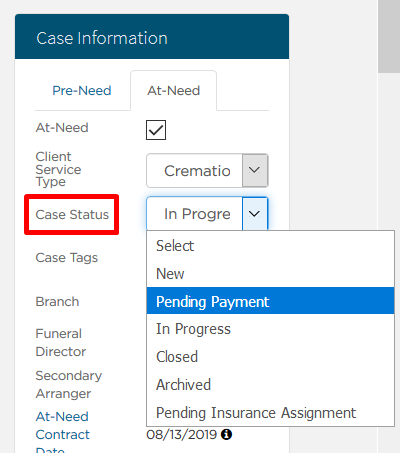 You can even filter the Case Listing to reflect status changes.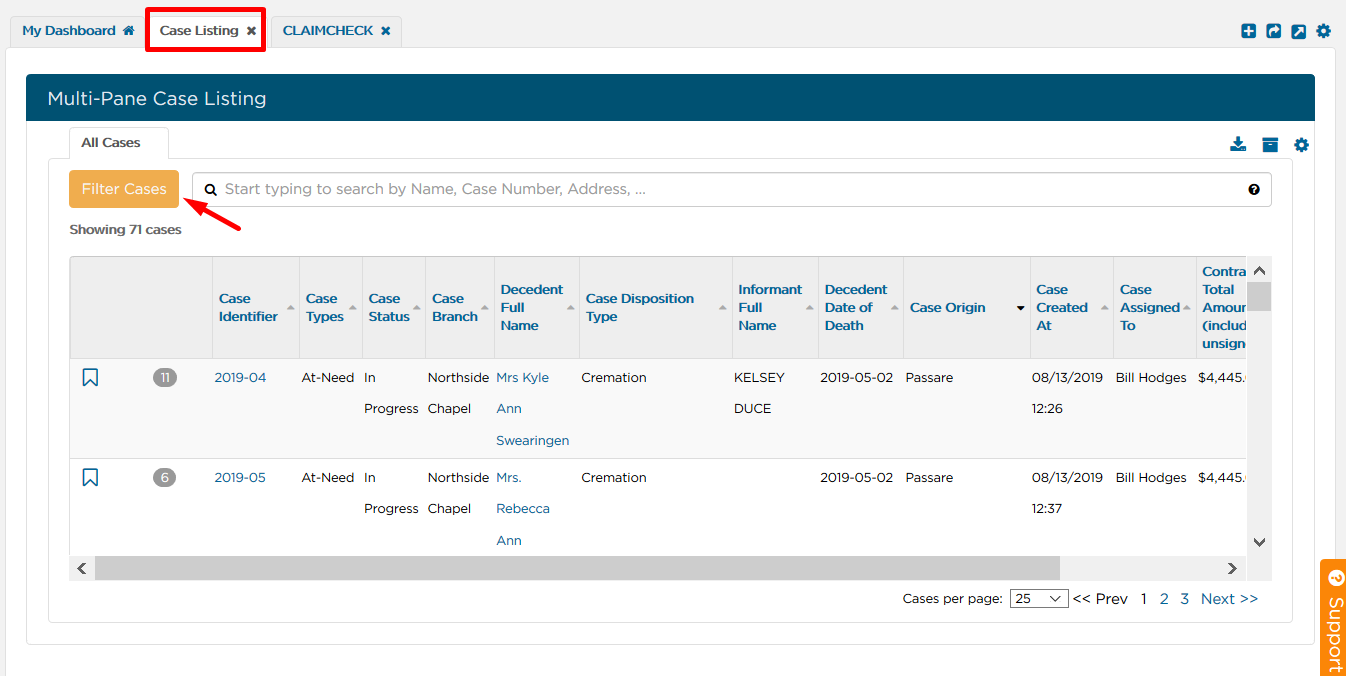 Case Tags:
Case Tags can be used to further filter and report on cases.
Such as reporting on Hospice Leads, Aftercare Follow-up, or Family Referrals.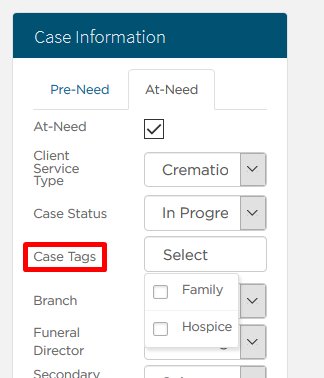 Branch:
Do you have multiple locations? Don't forget to select which Branch this case is associated with.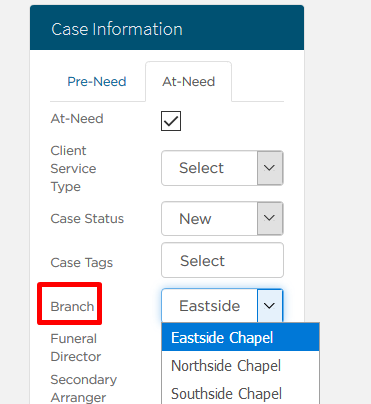 Funeral Director:
Select the Funeral Director to keep track of your cases.
Only the Funeral Director assigned to the case will receive notifications, such as when the family updates something in the Planning Center.
Always remember to save!

Need Help? Email us at support@passare.com or call 1-800-692-5111!