The case sidebar is located on every page within a case. The purpose of the sidebar is to provide a quick view of important information about the case.
Client Service Type:
Start by selecting the Client Service Type. For instance, Direct Cremation, Cremation Full Service, Direct Burial, etc.
By selecting a client service type you'll be able to report on the types of services your funeral home is providing most often.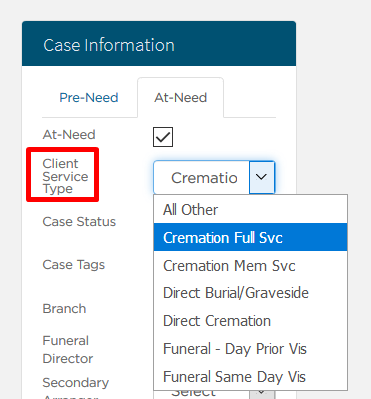 For more information, see How to Edit Client Service Types.
Case Status:
Update the case to show if it is In Progress, Pending Payment, Closed, and more.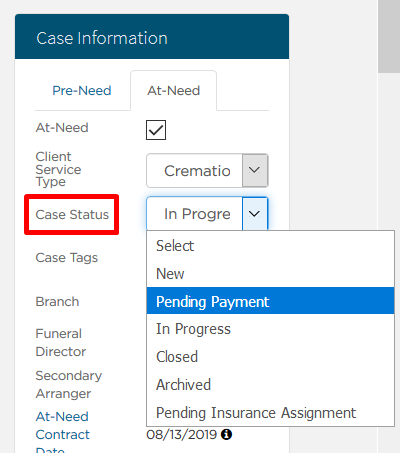 You can even filter your Case Listing to reflect status changes.
On the Case Listing, select Filter Cases.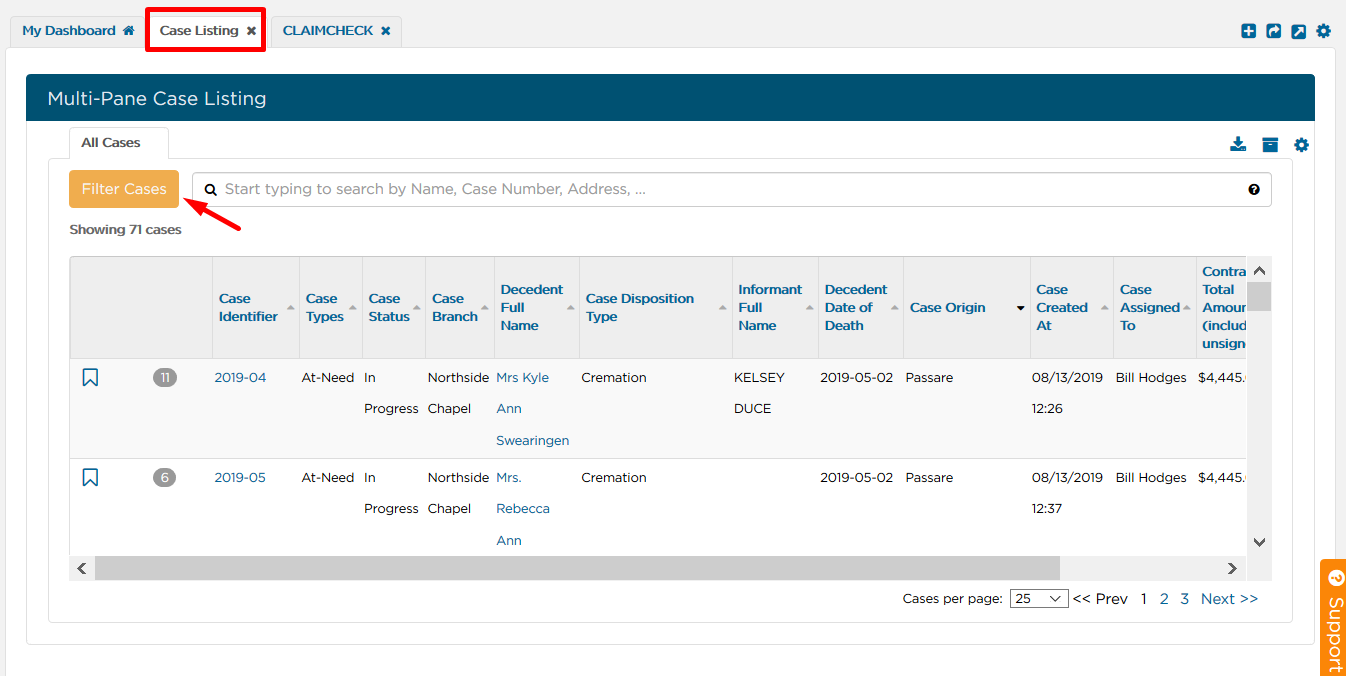 Select the Case Status from the drop-down > Show in A New Tab.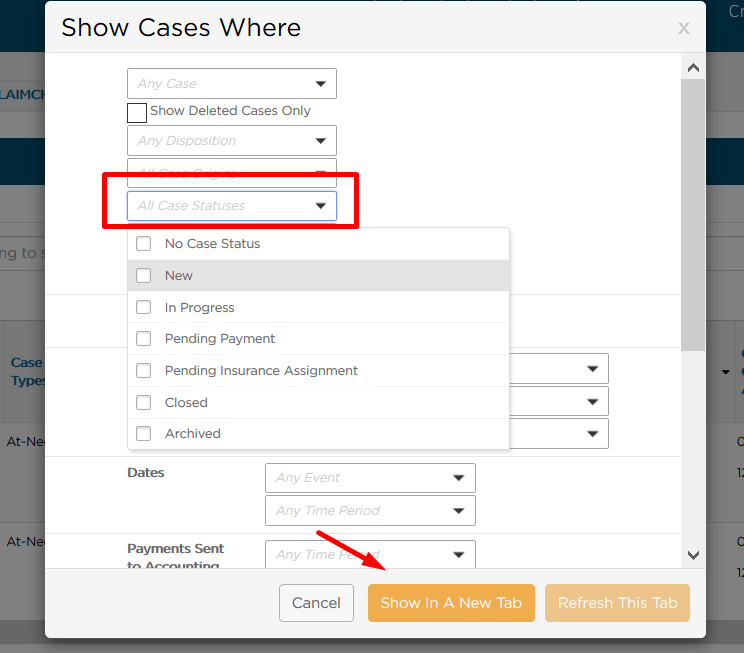 For more information on Case Statuses, see How to Edit Case Statuses or How to Filter Cases with Case Listing Tabs.
Case Tags:
Case Tags can be used to filter and report on cases even further.
Was this a Hospice Lead, Aftercare, or Family Referral?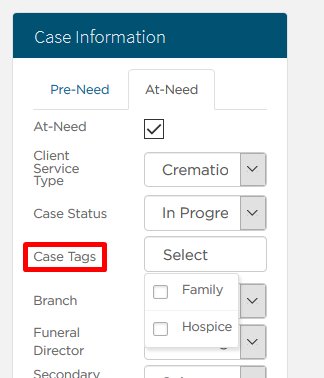 See How to Add, Edit, & Delete Case Tags for more information.
Branch:
Do you have multiple locations? Don't forget to select which Branch this case is associated with.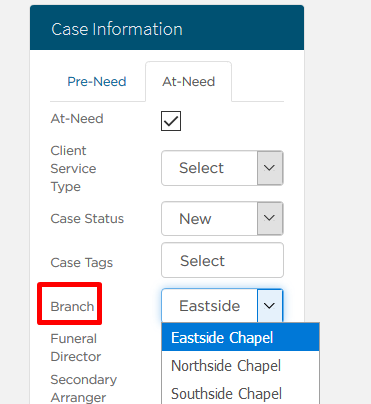 Funeral Director:
Select the Funeral Director to keep track of your cases.
Only the Funeral Director assigned to the case will receive certain notifications, such as when the family updates something in the Collaboration Center.
You can also select a Secondary Arranger for additional reporting.
Don't see an option you need you can add your own!
Under Admin > Organization > Other Options
Note: Contact your Admin if you don't have access.
Add the Role you want to be assigned to each case, such as Embalmer, Cremator, Preplanning Specialist, etc. Select the case types you want the option to appear and Save!

The option will now appear on the Sidebar.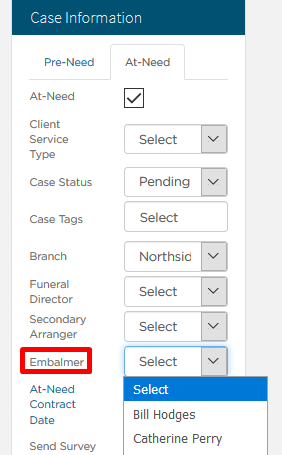 Always remember to save!
Need More Information?

Need Help? Email us at support@passare.com or call 1-800-692-5111!