There's no longer a need for first call sheets! Now all the information can be entered digitally in Passare and auto-populated onto forms and documents.
First Call Information:
After logging into Passare, select Create > At-Need Case.
This will bring you to the First Call page.

Choose a Branch, if applicable.
Next, enter the decedent's First Name and Last Name. Save!
This will create the case.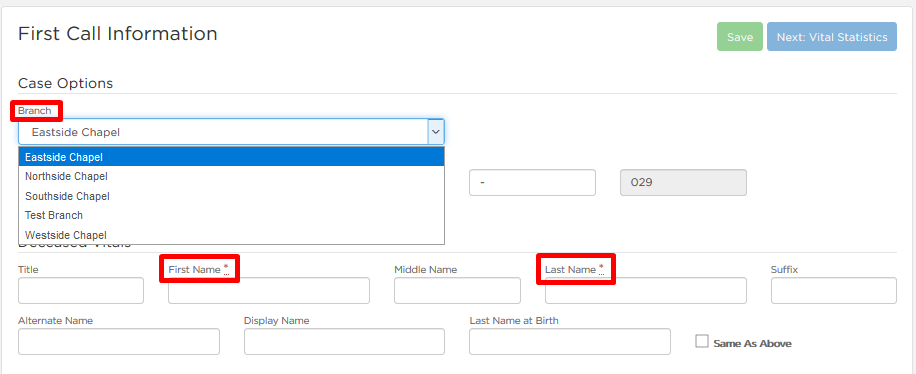 Continue entering the Deceased Vitals. Such as, Social Security Number, Date of Birth, Gender, etc.
For Date of Birth, you can type in the date or select the

icon.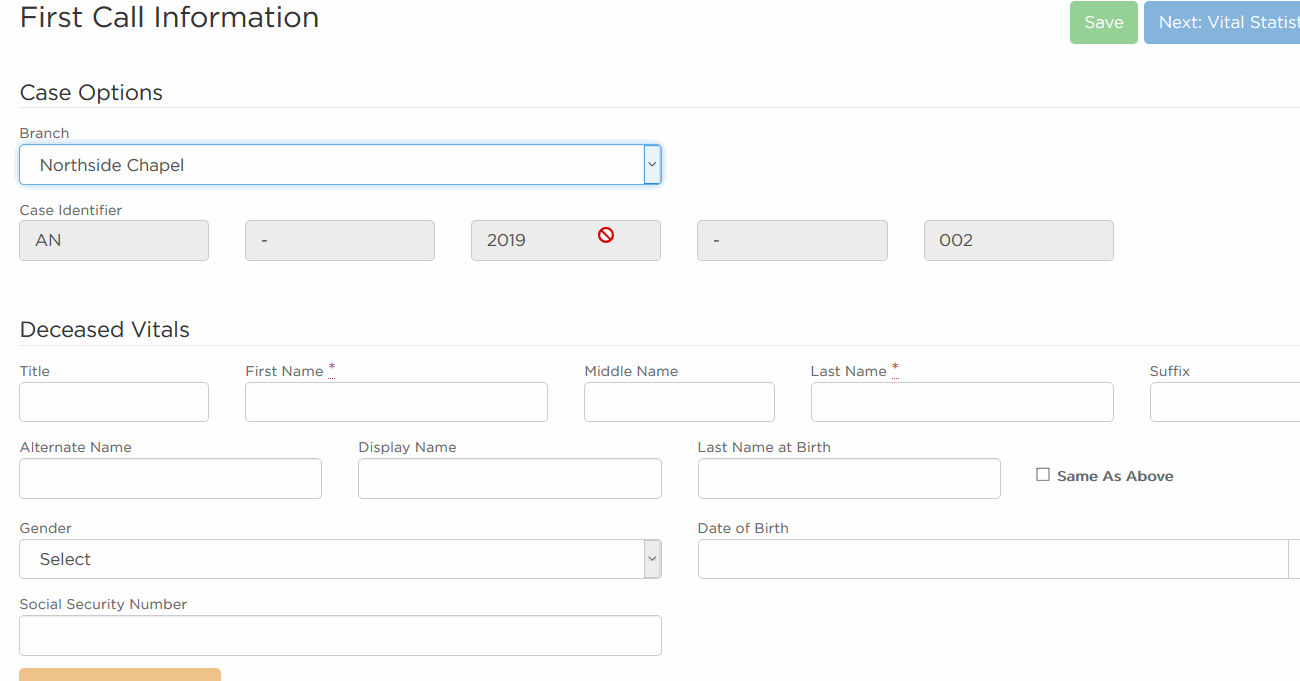 Location of Death and Remains:
Scroll down to enter the Location of Death.
The Location of Death will default to Decedent's Residence.
If you type the zip code first, it will automatically validate the city, county, and state.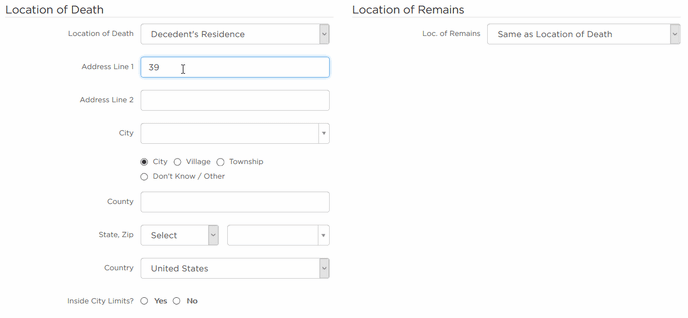 If the death occurred in another location besides the Decedent's Residence, choose an option from the drop-down.
You'll notice the name and fields will change depending on the Location of Death selected (i.e. Residence, Hospital, or Nursing Home).
If you've already created Rolodex entries, choose one from the drop-down.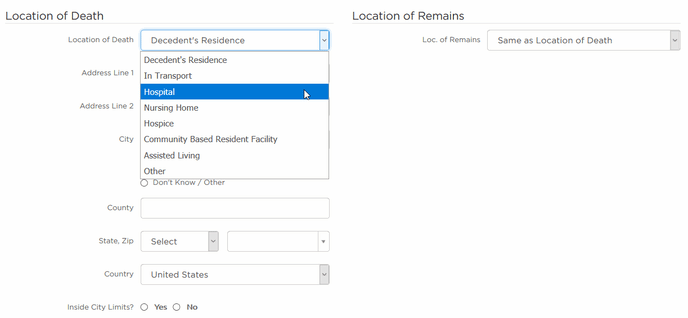 If you don't see the correct option. You can add to the Rolodex for future use.
Select the

button to Add a New Rolodex Entry.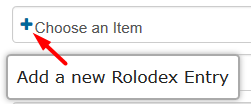 Pronouncement & Transfer Instructions:
Add the Date of Death, Time of Death, Pronounced By, Transfer Instructions, etc.
If the death occurred today, you can type Today, and it will add today's date.
Be sure to check the box next to Family Present at Transfer if the family will be at the removal.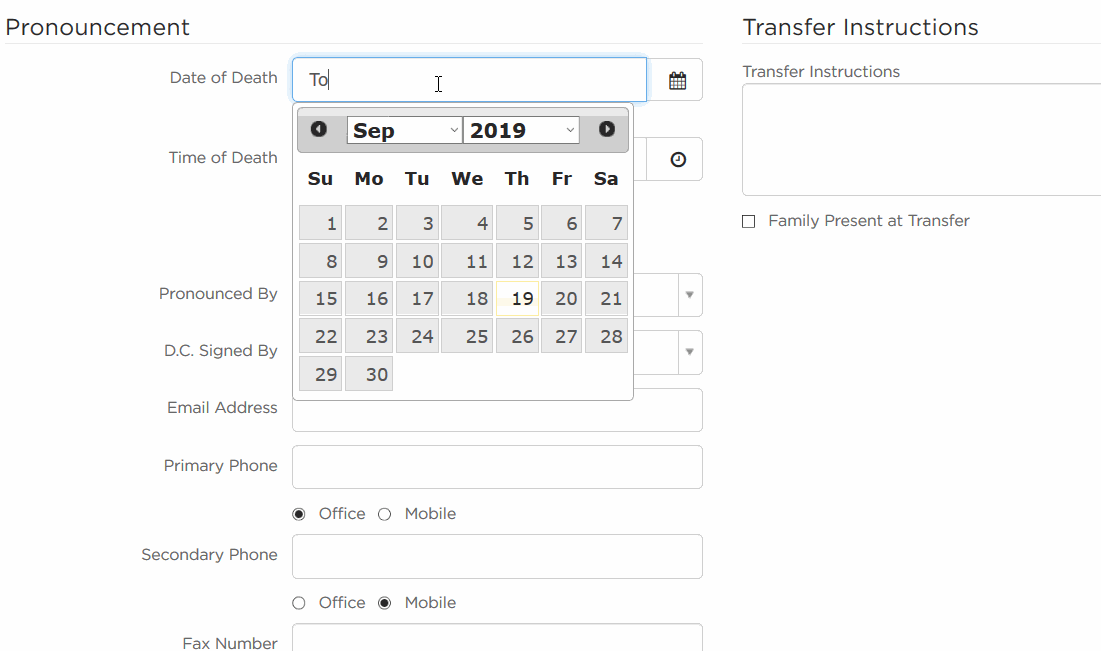 Caller:
Select the caller's Relationship to the deceased, enter their First Name and Last Name, and indicate whether or not they are the Informant or Next of Kin by checking the boxes next to these fields.
You can also add other family members or people pertaining to this case.
If you need to add additional people, select Add Person to create another field.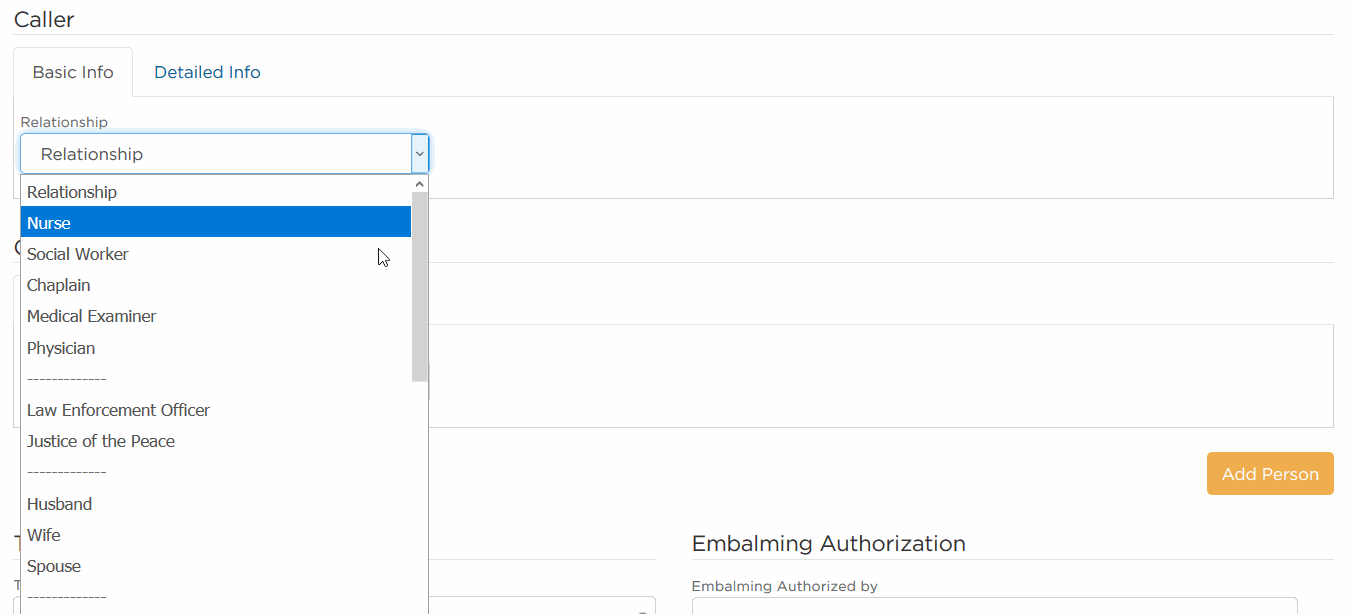 Arrangement Meeting and Internal Notes:
Add information about the arrangement such as the location, date, and time and what funeral director the family will meet with.
If you'd like someone else to see your Internal Notes, tag the team member using @ and select their name.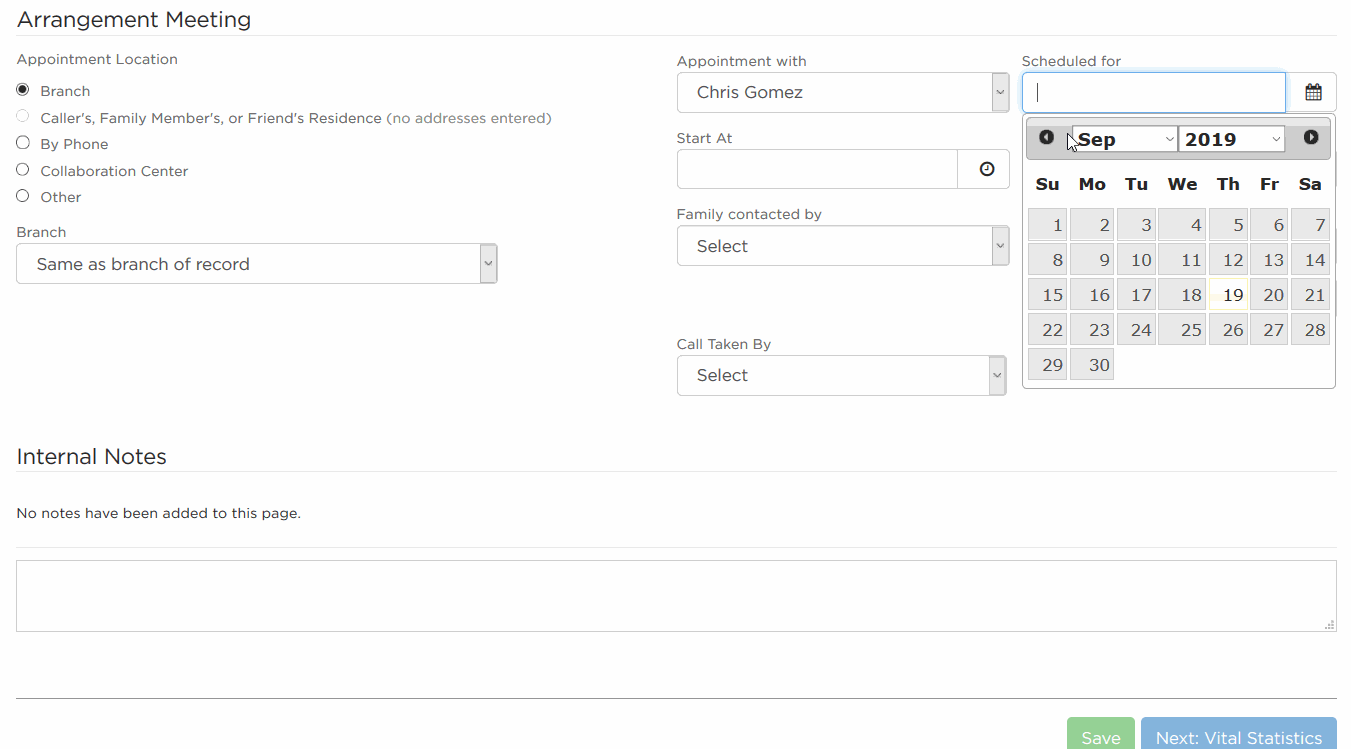 Once you've entered all the information, Save.
The First Call page is now complete!
Next, is Vital Statistics. For detailed information on how to complete this page, see Vital Statistics Page.
Need Help? Email us at support@passare.com or call 1-800-692-5111!