After completing the First Call page, enter Vital Statistics to continue building your at-need case.
Vital Statistics:
You'll notice information you entered on the First Call page, such as First Name, Last Name and Gender, will show in the relevant fields of the Vital Statistics page. One less thing to fill out to save time!
Basic Information:
Enter information for the decedent, such as Title, Middle Name, Gender, and Marital Status.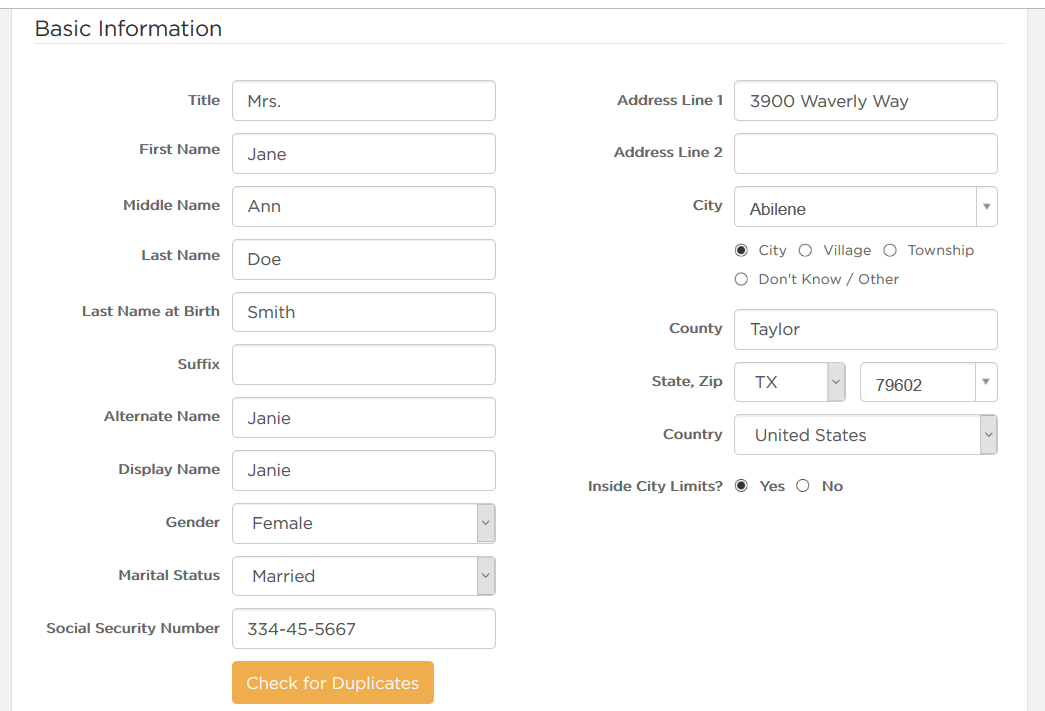 Scroll down to fill out Father, Mother, Beginning of Life and End of Life.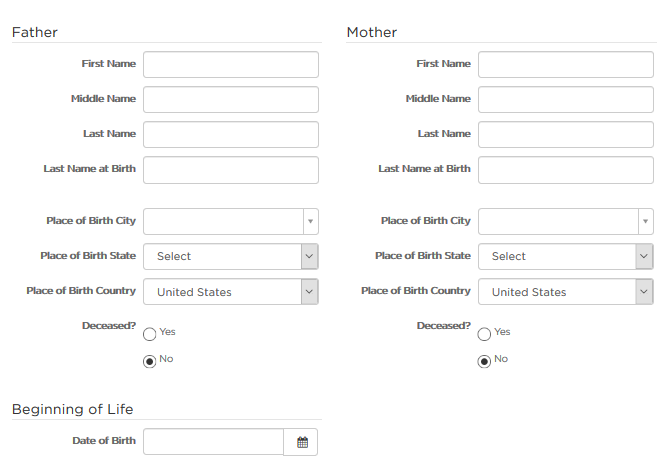 Cause of Death:
Then use the drop-down to select Method of Death. You can add further descriptions in Cause of Death Line 1-4.
If you need additional lines, select

Add Death Cause Line.
You can later remove this line, if needed, by selecting the X to the right.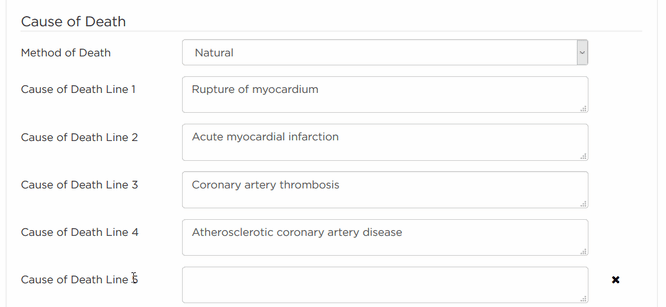 Self-Identification and Internal Notes:
Add the decedent's Race, Ethnicity, Citizenship, and Education & Occupation.

Add any notes to the Internal Notes section.
If you'd like to tag someone, type @, select their user role or specific name from the drop-down, and Add Note.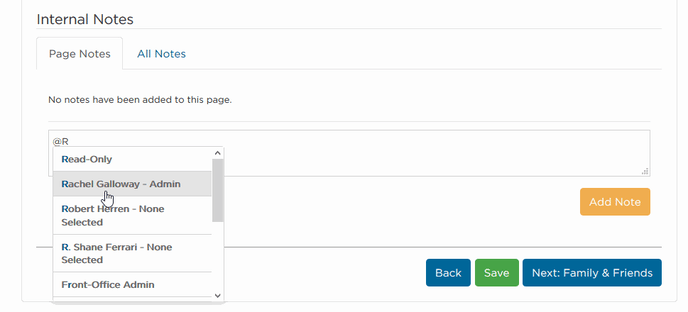 Save to continue to the next page: Family & Friends

Need Help? Email us at support@passare.com or call 1-800-692-5111!