Easily configure price lists so pet items only show up on your pet cases and pet branches.
By categorizing your organization's Goods & Services options on the back-end, you'll prevent pet items from showing up on human cases and vice versa.
Note: If you don't have access to Pet Cases, shoot us an email. This is something we'll need to turn "On" for you to utilize the feature. We'll need your pet price list and any pet-related documents you'd like uploaded (certificate of cremation etc.).
Configure Pet Case Price Lists:
Start by going to Admin > Price Lists.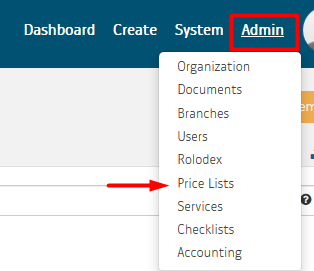 Click on the title of the pet-related item. In the Product Categorization section, select your pet branch only from the Branches drop-down.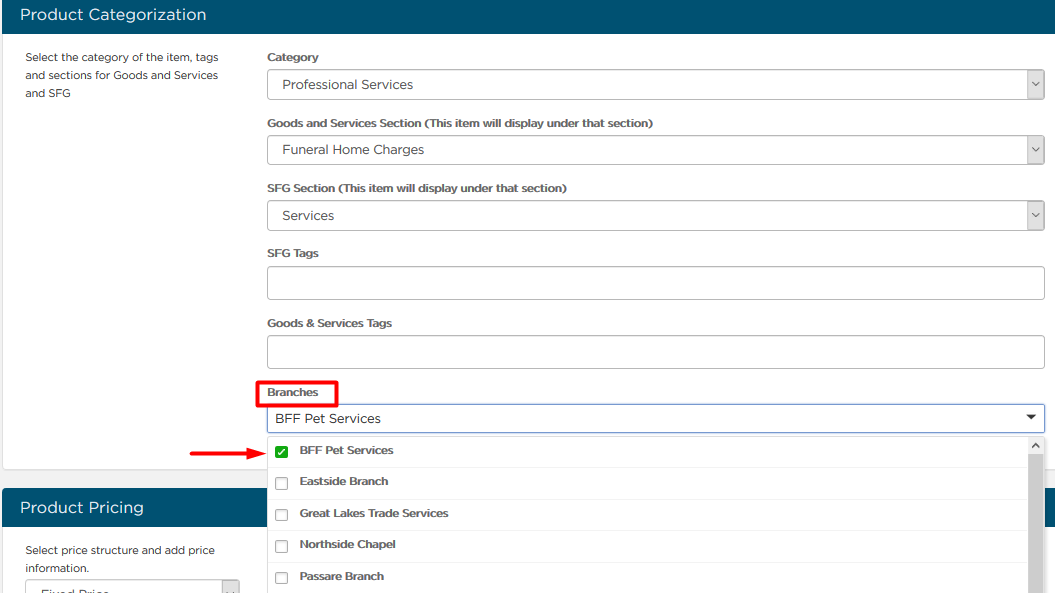 In the Visibility section, select Pet as the only Case Type, and click Save.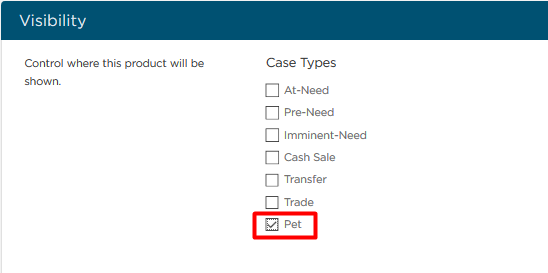 The item will now only show as an option on the Goods & Services drop-down in your pet cases within your pet branch. Continue this process for all of your pet items for ultimate organization.

Need More Information?
Need Help? Email us at support@passare.com or call 1-800-692-5111!