Easily convert your cases with just a few clicks.
Before you Start!
Be sure to search using a name or social for any existing pre-need cases in the system. It's possible someone may have already entered in case information, and if you don't take a moment to look, multiple cases could be created for the same person, causing a much bigger reporting headache down the road. With that out of the way, let's get to converting!
Converting
While in the pre-need case you'd like to convert, go to the Case Information sidebar, click the At-Need tab, check the At-Need checkbox, and click Save.
Note: Be sure to keep the Pre-Need Box checked, otherwise it will not show up as a conversion on your reports!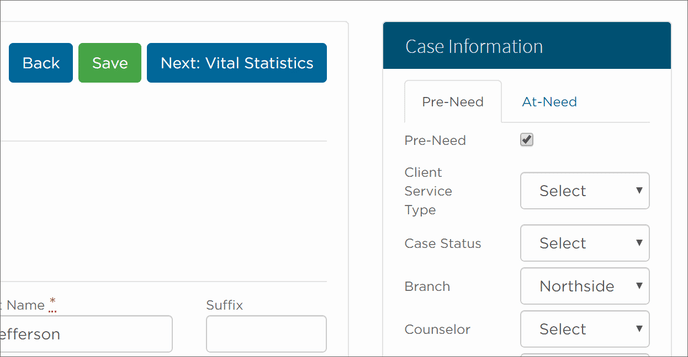 That's it! Your case will now show as at-need and will have an at-need case identifier.
For more information on case identifiers and how to set them up, see How to Create & Edit Case Identifiers.
You'll also be able to enter information relevant to the new case status and begin communicating with the family through the Collaboration Center.
Need Help? Email us at support@passare.com or call 1-800-692-5111!