Want to start a case, but you're away from your funeral home or computer? The Passare+ App (aka Decedent Tracking) allows you basic functions to create a case on-the-go.
While the Passare+ app is primarily used for decedent tracking, it also allows you to start a case if you aren't by your computer or are taking the first call. Simply enter information in the required fields and you'll be able to reference the case once you are back at your desk!
Creating a Case:
To create a new case, open the Passare + app on your cell phone.

Click the + icon on the top left of your screen.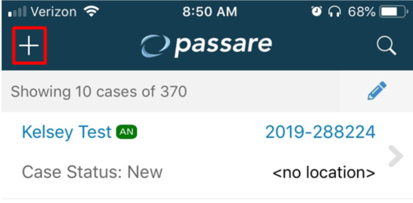 Case Type, First Name, Last Name, Date of Death and Location are all required fields on the app. You may fill out any additional information and save case notes if needed.
When finished, click Save. Now, the next time you go on the web version of Passare, the fields you filled out in the app will show as completed.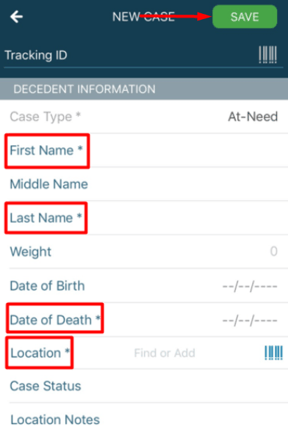 Need More Information?
Completing the First Call Page
Need Help? Email us at support@passare.com or call 1-800-692-5111!