Create your own custom fields to collect and report on any information you need.
Does Passare not have a field you need on a report or a custom form? No worries! You can add columns to user reports or a field to a form to meet your specific needs.
Adding Custom Fields:
To add Custom Fields, click Admin > Organization.

Select Custom Fields > Add Field.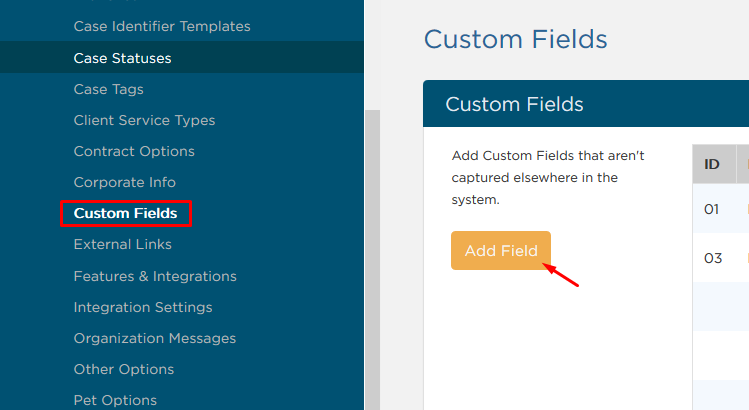 Enter the Field Label and select the Field Type. The field type will vary based on the information you want to gather.
For this example, we will select a Date: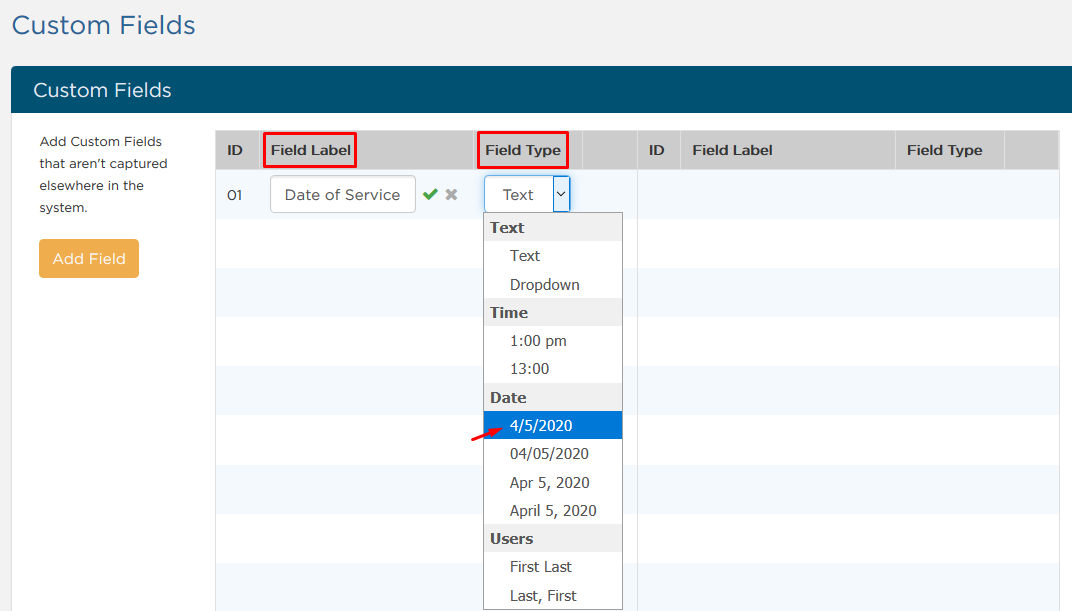 Select the Checkmark to Save.

Note: You can add up to 20 custom fields.
Editing Custom Fields:
To edit a custom field, select the Pencil next to the field.

Update the information and Save.

Deleting Custom Fields:
To delete a custom field, select the Trash Can to the right of the field.

Custom Fields in a Case:
Now, when you are in a case, you will see the section for Custom Fields. This is where you will add the information for the fields you created.
Make sure to Save!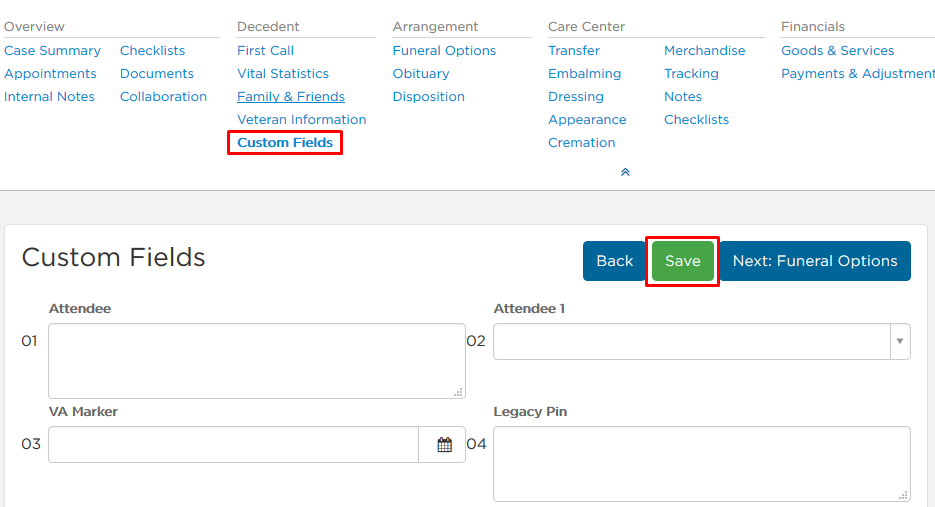 Need Help? Email us at support@passare.com or call 1-800-692-5111!