Quickly download customizable reports to keep track of your business or to export to your accounting software.
Start here to learn how to run and download reports.
Running reports
Go to System > Reports
You'll see 3 options:
The Download Center - This is where all of the reports you download will be housed.
User Reports - Reports you create and customize.
System Reports - Default reports that come with Passare.
Note: For this example we'll select System Reports.


Under Basic Filters, select the case type(s) you'd like to be included in the report.
All Branches will be included as the default.
If you only want to pull data for certain branches, you can uncheck the ones you don't need.
Under Run Your Report select the:
Format
Delivery method
Generation date
Specific date
Time zone
Case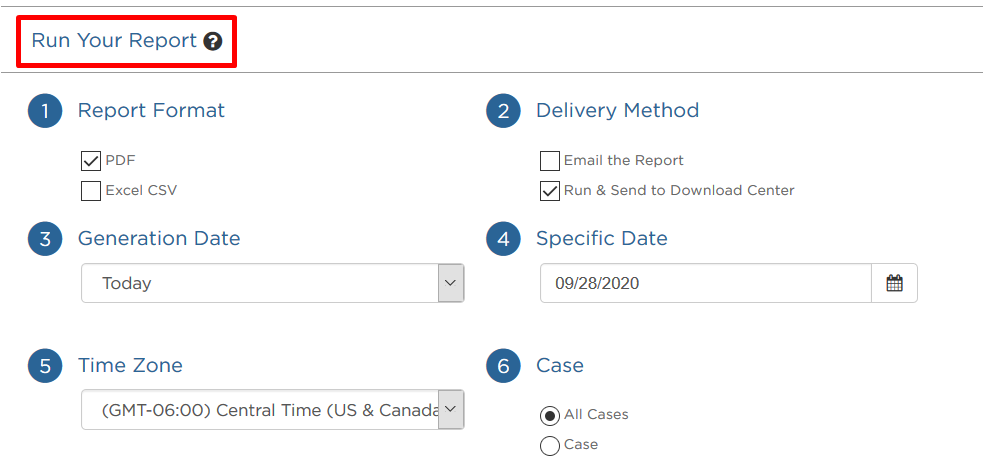 If you'd like to schedule this report to run automatically, be sure to enable the feature by turning it On.
You'll then be able to select when and how you'd like the report to run using the various drop-down menus.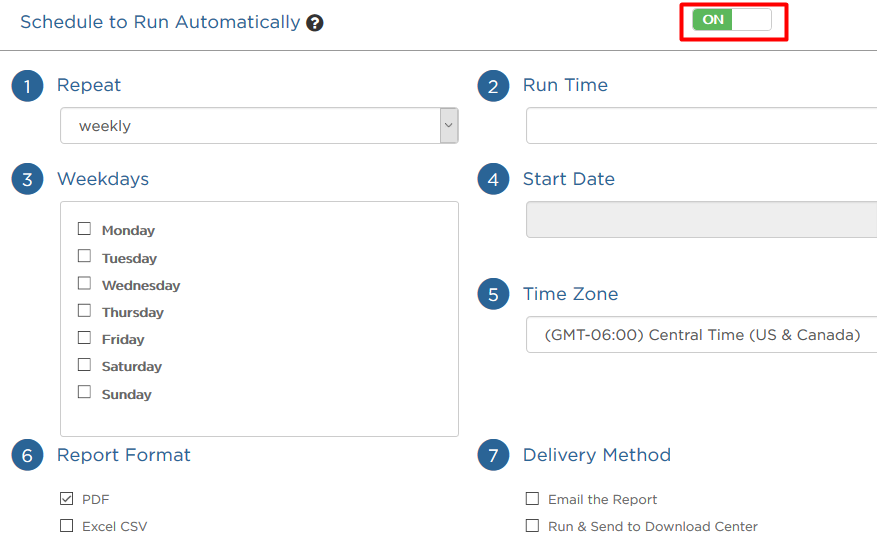 Save Your Configuration
If you'd like to save the configuration to use as a template moving forward, be sure to Save Configuration.
Any of the four buttons on the page will do! Just be sure to click save each time you make a change.

Name your Configuration for future reference.

This title will appear in the Saved Configurations drop-down (at the top of the page).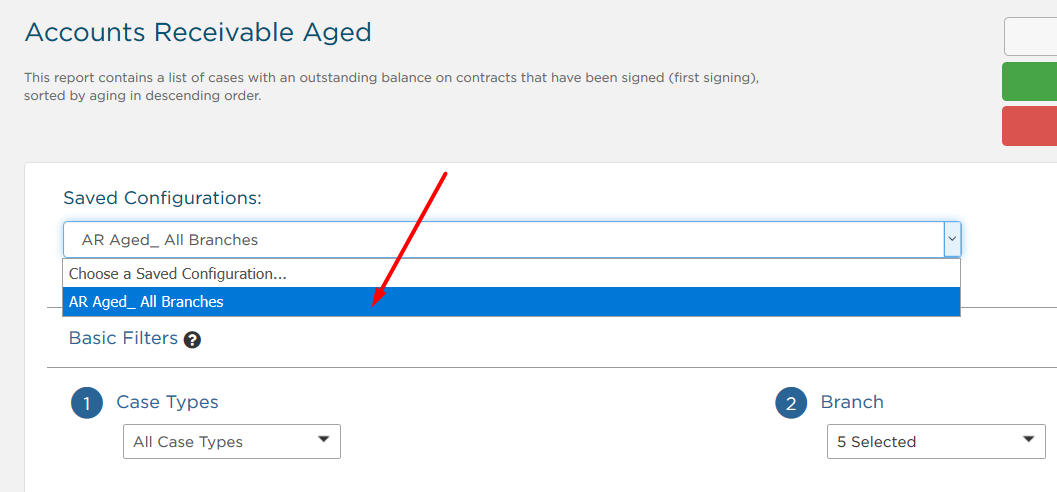 Downloading Reports
Once you've made all of your selections select Run Report.
The report will be sent to your email or uploaded to the Download Center, depending on the Delivery Method you selected.
For this example, we had it sent to the Download Center. From the Download Center you can save, download, or email the report.

✉️ If you emailed the report: large reports (exceeding 24 MB) will be emailed as a link for downloading, rather than attachment.
Need More Information?
Need Help? Email us at support@passare.com or call 1-800-692-5111!