Collect signatures on a contract with the Print and Sign feature turned on.
When the contract form for an organization has Require Signing when Printing selected, collecting signatures is done from the Goods & Services page.

Note: If the contract is not showing up under the Templates section, chances are pretty good that Print and Sign is turned on.
When the contract is ready for a signature, go to the Goods & Services page.
Select Yes to Sign.
Select Get Signatures.

Note: If contract is already signed, the Get Signatures button will be by the Print button.
A new box will open where you can add the Co-Purchaser and Purchaser for signatures.
Select the No signature needed if one is not required.
Review the email address or add an email if needed.
Select Send.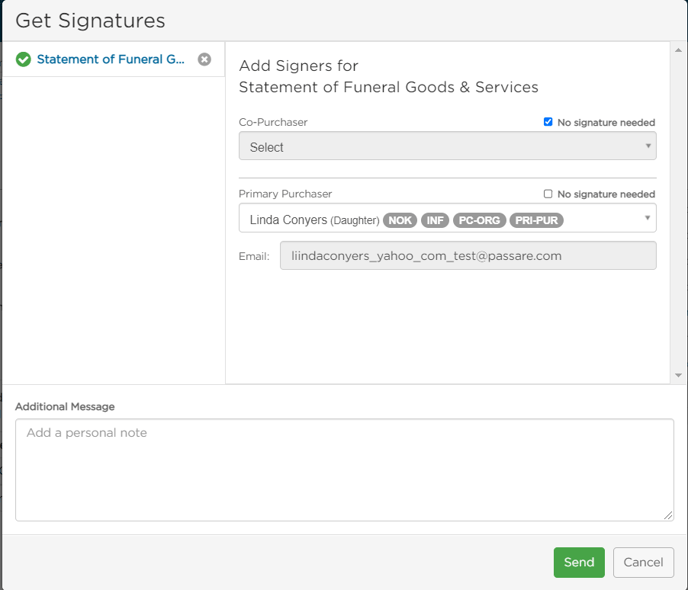 You'll see a confirmation message that the document was sent.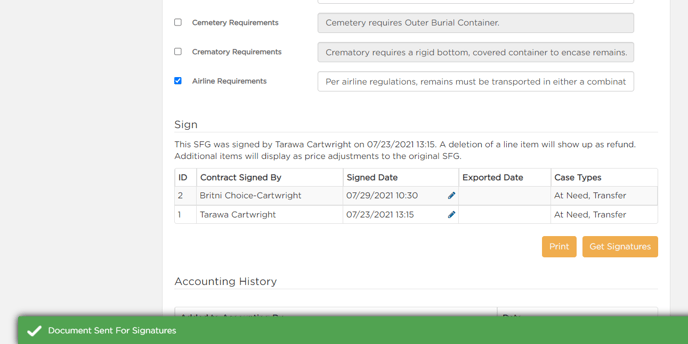 From here you will manage the contract just like other eSignature documents.
Need more information?:
Need help? Email us at support@passare.com or call 1-800-692-5111.