Create case listing tabs and use them to filter your cases.
If you are looking for a way to get an in-depth look at your cases based on criteria important to your funeral home, then Case Filtering is for you!
Filtering on the Case Listing Page
While on your Dashboard, select your Case Listing page. Then click Filter Cases.
Be sure you're on All Cases when filtering! Otherwise, you will only see results from the selected tab's information.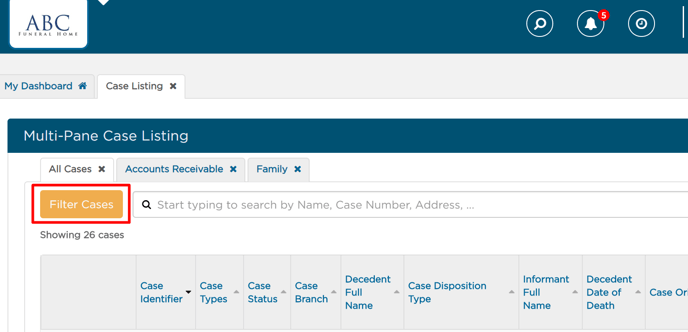 A box will appear where you can make selections of what cases you'd like to search for. You can make your selections as simple or as detailed as you'd like.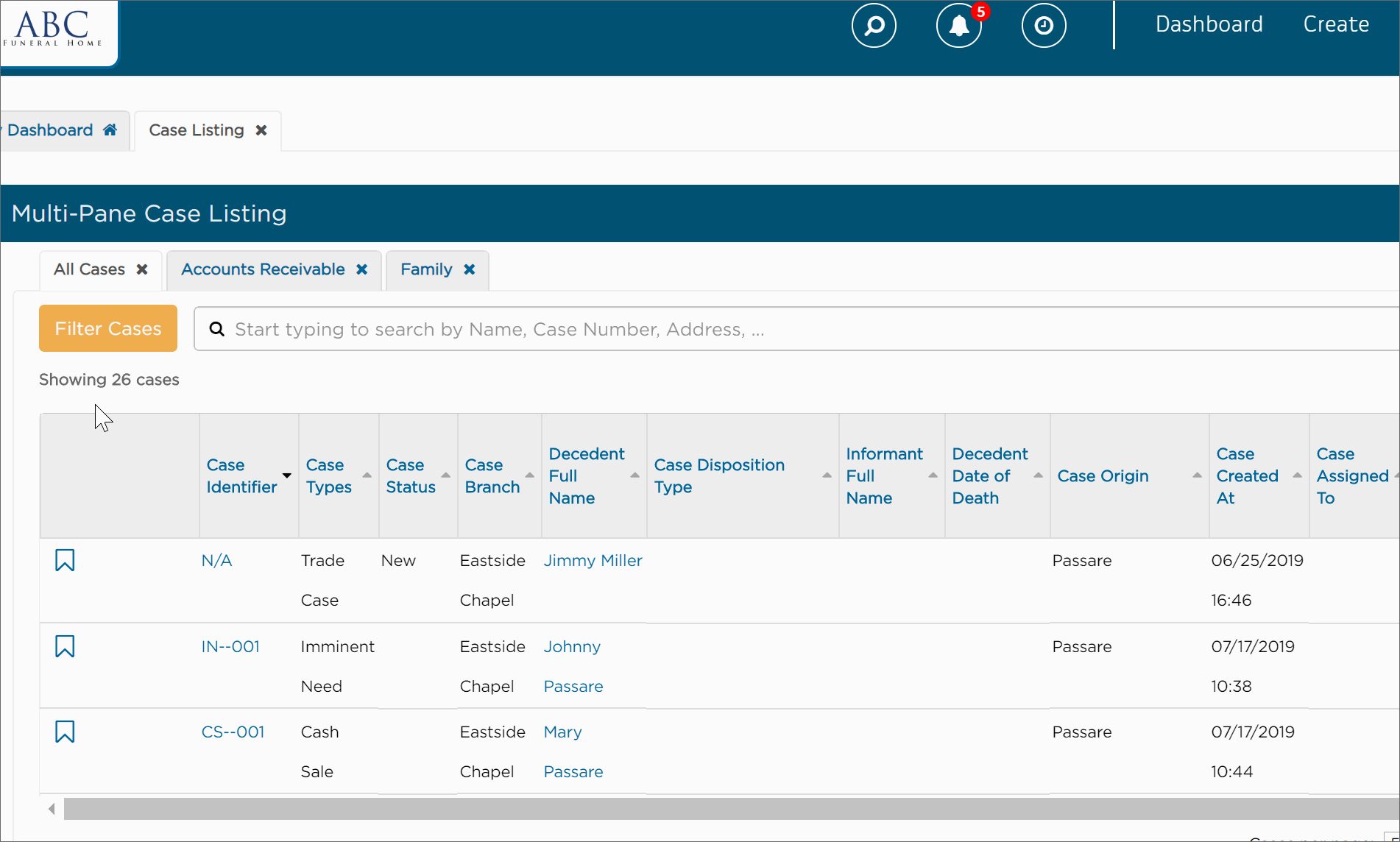 Pro Tip: Many of our customers like to make a filter for At-Need / Cash Sale cases that are Missing Signing. If you make one custom search tab, we suggest you start with this one. If you later decide you'd like another tab for only At-Need cases or Pre-Need cases, you'll have the option to make additional tabs later as well.
Once you're finished making the selections for the specific cases you'd like to see, click Show in a New Tab.
To save and rename the case listing tab, click Save, enter a name for the tab, and hit Save again.

This title will now appear on the tab. You can continue to add additional tabs as needed. If you would like to delete a tab you've created, simply click the X on the tab next to the title.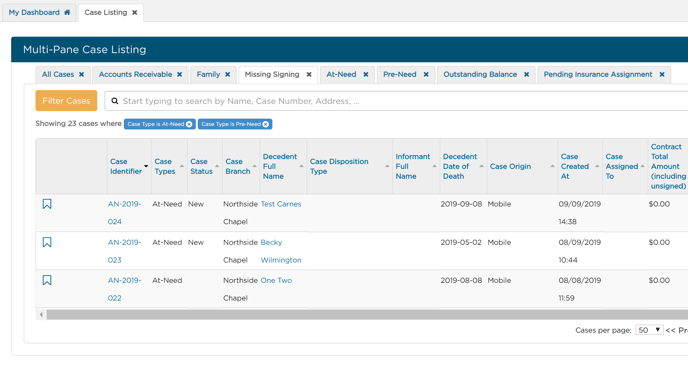 Need Help? Email us at support@passare.com or call 1-800-692-5111!