If you're looking to get an in-depth look at your cases based on criteria important to your funeral home, then Case Listing Filters is for you!
Filter Cases:
On your Dashboard, select the Case Listing page.
Then select Filter Cases.
Be sure you're on All Cases when filtering! Otherwise, you'll only see results from the selected tab's information.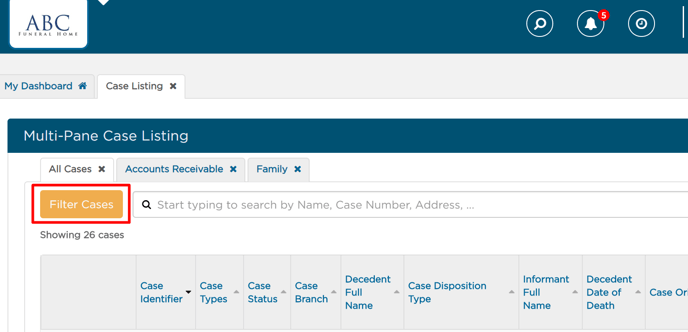 A box will appear where you can make your selections.
Filter by as many options as you'd like.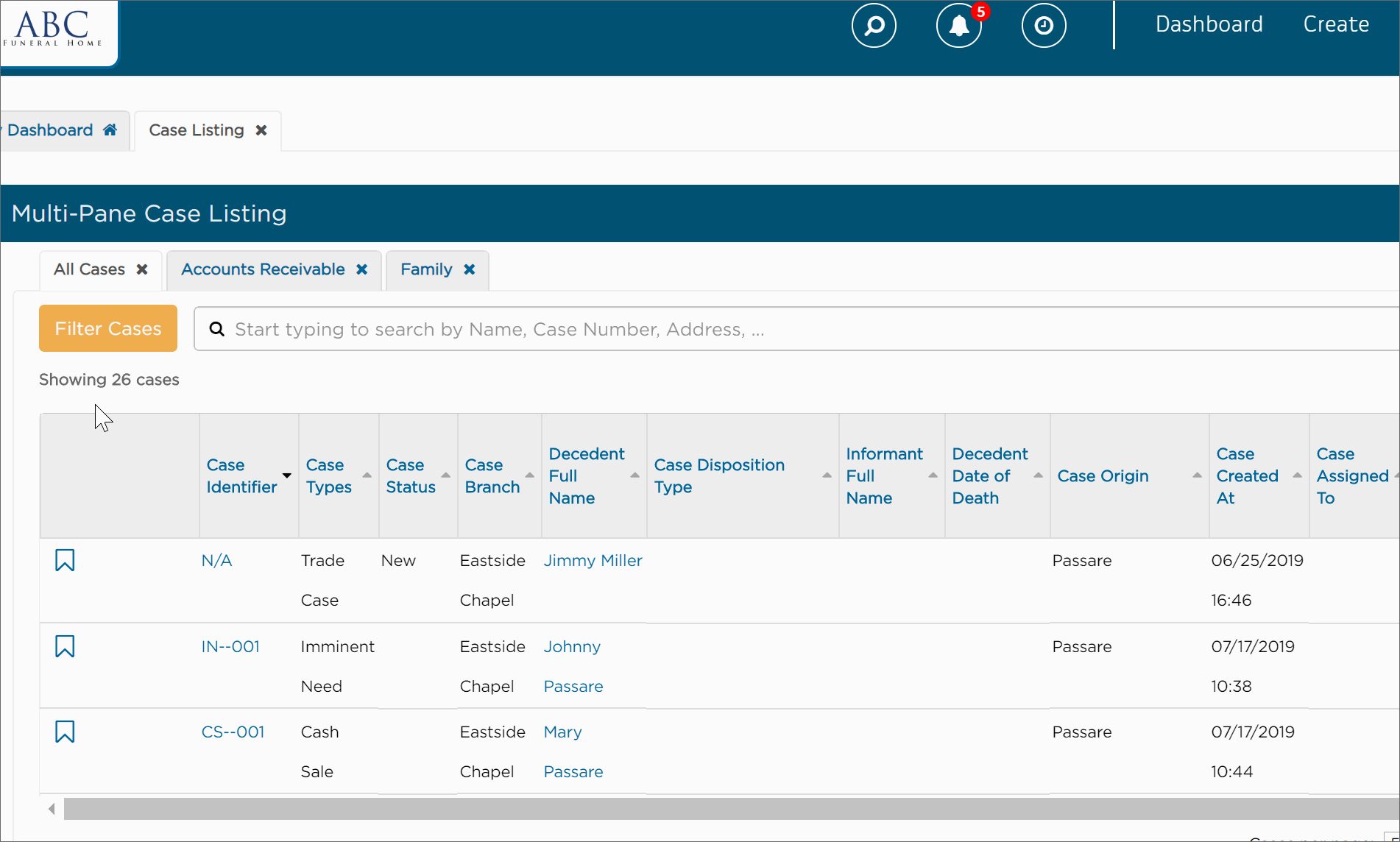 For example, filter for At-Need cases that are Missing Signing.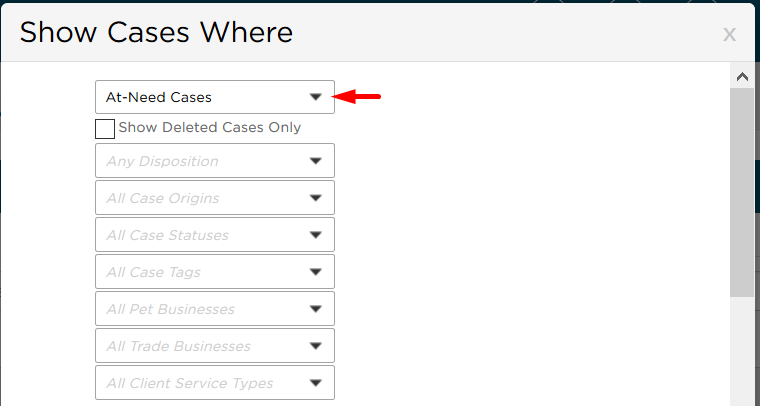 Once you're finished making your selections, select Show in a New Tab.
To save and rename the case listing tab, Save and enter a name for the tab.
Then Save again.

The title will now appear on the tab. You can continue to add additional tabs as needed.
If you'd like to delete a tab, select the X on the tab next to the title.

Need Help? Email us at support@passare.com or call 1-800-692-5111!