Sync your Funeral Innovations website to simplify your case management.
What is Funeral Innovations?:
Funeral Innovations provides everything your funeral home needs to succeed with digital marketing. Their services include Facebook marketing, landing pages and contact collection, email marketing, and support. From their site:
Our mission is to help death care firms succeed amidst the changing, online behaviors of their communities. We do this by creating software that makes digital marketing easy, accessible, and effective for all progressive death care firms. We will succeed by maintaining an open and transparent work environment that welcomes passion and diversity.
For more information, check out their website at funeralinnovations.com.
Sett Up Your Funeral Innovations Integration:
Contact us to get this integration enabled! Send us an email at support@passare.com or call 1-800-692-5111!
Once enabled, you'll be able to easily send information from Passare to your Funeral Innovations website.
On the right-hand column under the Case Information sidebar, you'll see your available integrations.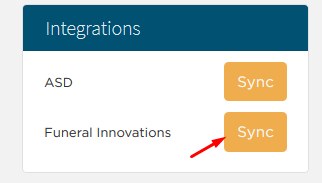 Helpful Tips:
✔️ Information from the Vital Statistics Page, Obituary Page and Funeral Options Page will be sent to Funeral Innovations when you Sync.
✔️ Any information updated after the Sync will not be shared with Funeral Innovations unless another Sync occurs.
✔️Only events that are marked as Public on the Funeral Options page will be shared with Funeral Innovations.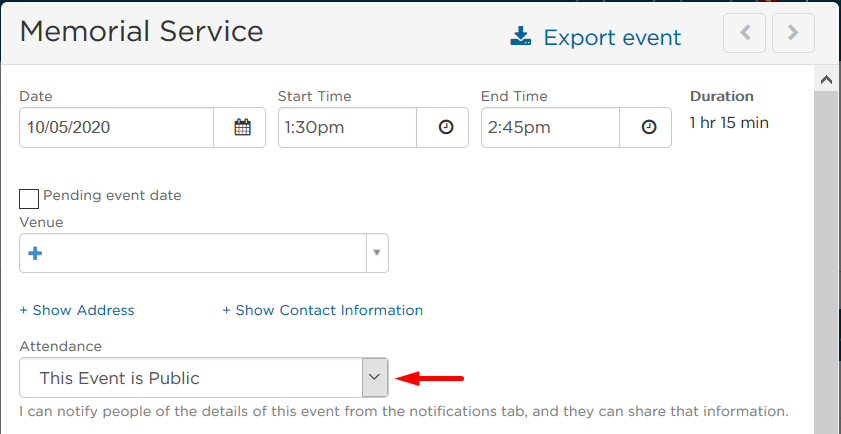 ✔️ While writing the obituary, Passare will send the following default text as the obituary:
"[Name] passed away on March 1, 2020. [Name]'s loved ones are composing [Names]'s obituary, which you will be able to read here."
✔️ The full obituary will be sent to Funeral Innovations when the Lock Obituary on the left sidebar under Planning Center is checked.
✨See a full list of information sent to Funeral Innovations HERE.

Need Help? Email us at support@passare.com or call 1-800-692-5111!