Share obituary and service details with a click of a button. Why jump around when you can use one system for all your data entry?
Learn More about MKJ Marketing:
MKJ is a marketing solution company with 30 years of experience partnering with death care and end-of-life industries.
"MKJ's Marketing Websites have long been recognized as the best in the industry for funeral homes, cemeteries, and cremation businesses — even for pet cremation. That's because our designs are unique to each business and incorporate outstanding video, custom copy writing, and SEO into each site," said Courtney Gould Miller, Chief Strategy Officer and Head of Digital for MKJ Marketing.
For more information, check out their website at mkjmarketing.com.
Would you like to turn on the integration? Email MKJ or call 888-655-1566 to let them know you're interested. From there, they'll contact us to get your Passare account set up with your website.
How to send information to your website:
To send information to your website, you'll need to Lock the Obituary.
You can find the Lock Obituary checkbox under Planning Center on the right side of the screen.
Check the Lock Obituary checkbox and Save the page. The obituary and service details should now appear on your website!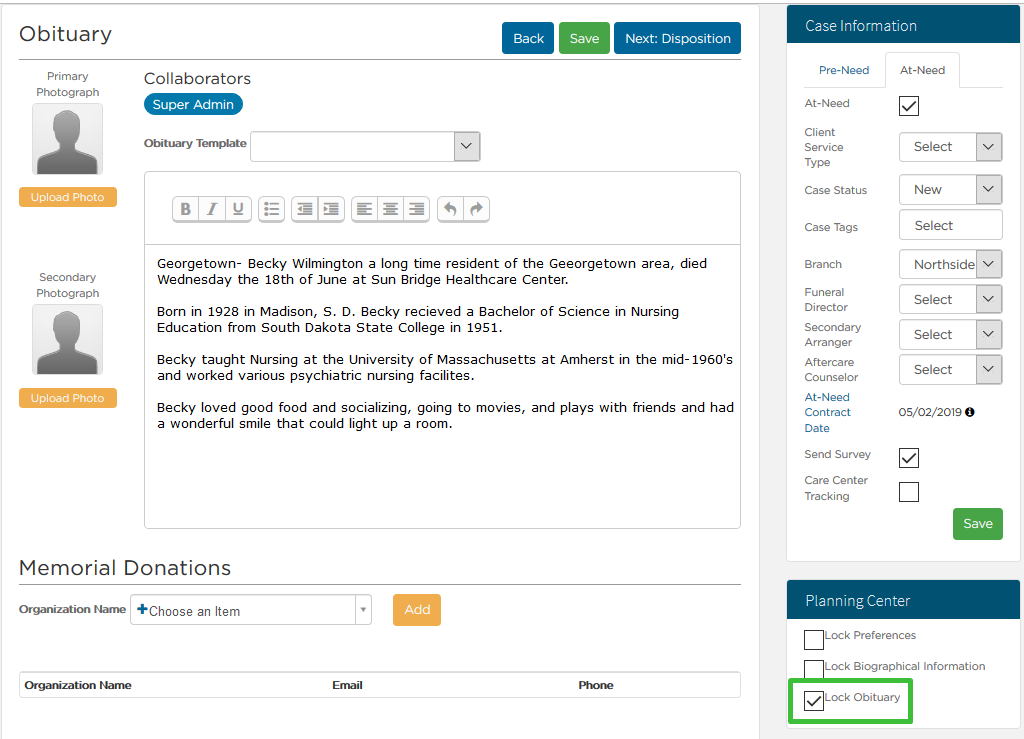 The following fields will be sent to your website:
From the Vital Statistics page:
✔️Name (including title, first name and last name)
✔️Address (including address line 1, city, state, and zip)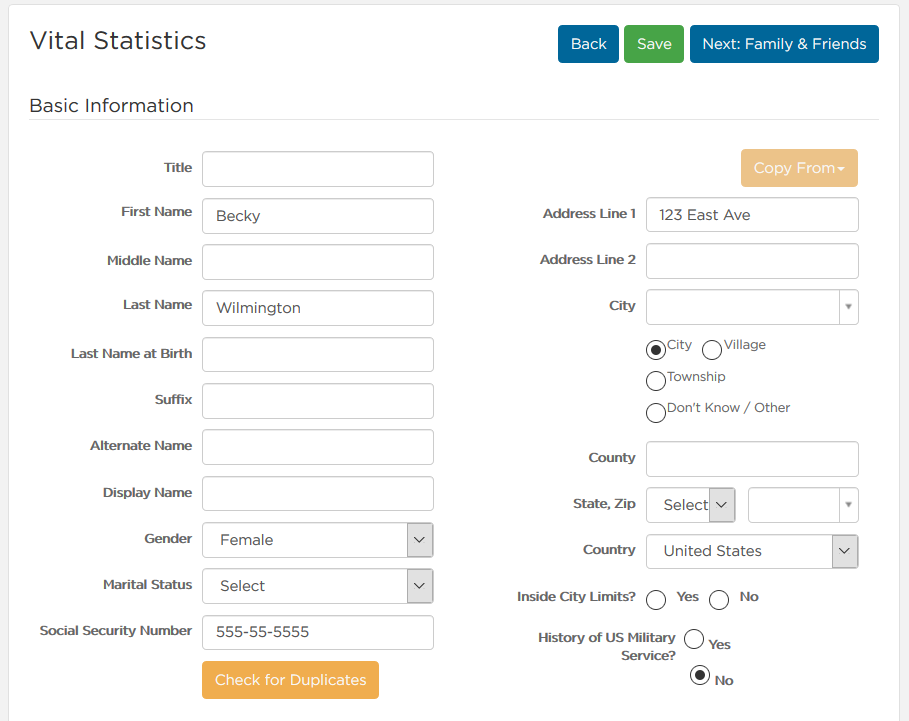 ✔️Date of Birth
✔️Date of Death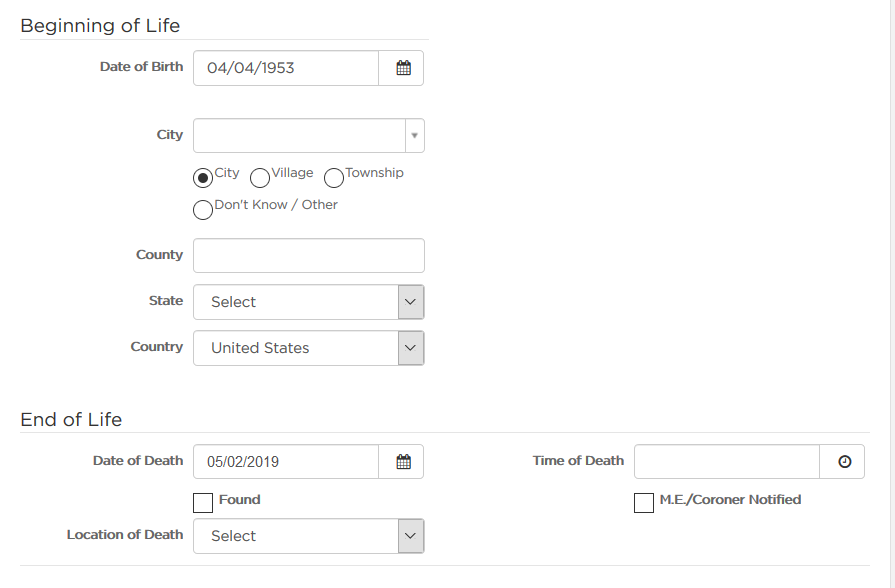 From the Funeral Options page:
✔️Graveside and Memorial Services (including the event location, time, and address)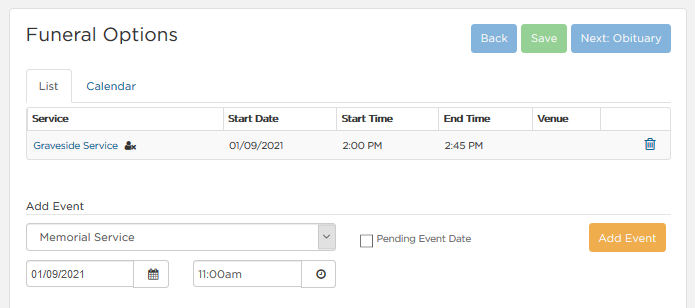 From the Obituary page:
✔️ Obituary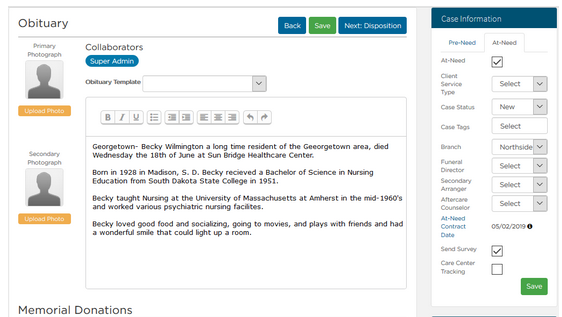 Need help? Email support@passare.com or call 1-800-692-5111.