The Planning Center will help you stay connected with families and provide valuable interactions, even if you're miles apart.
Jump ahead to:
Invite the family to join:
Families don't have to be in the same town to begin planning. With the Planning Center, they can start planning from any location, on any internet connected device.
Create an account:
Once the family receives the text or email invitation, they'll be prompted to create an account. Families will be able to use the Planning Center on their phone, laptop, or tablet.
Mobile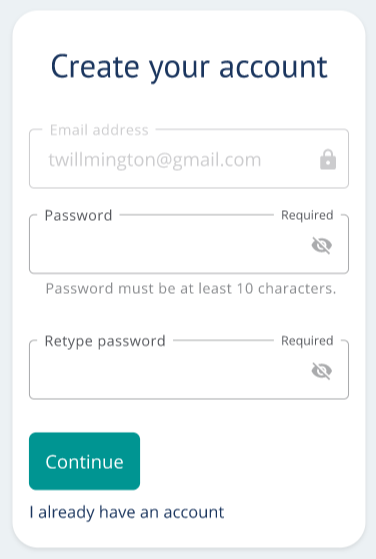 Desktop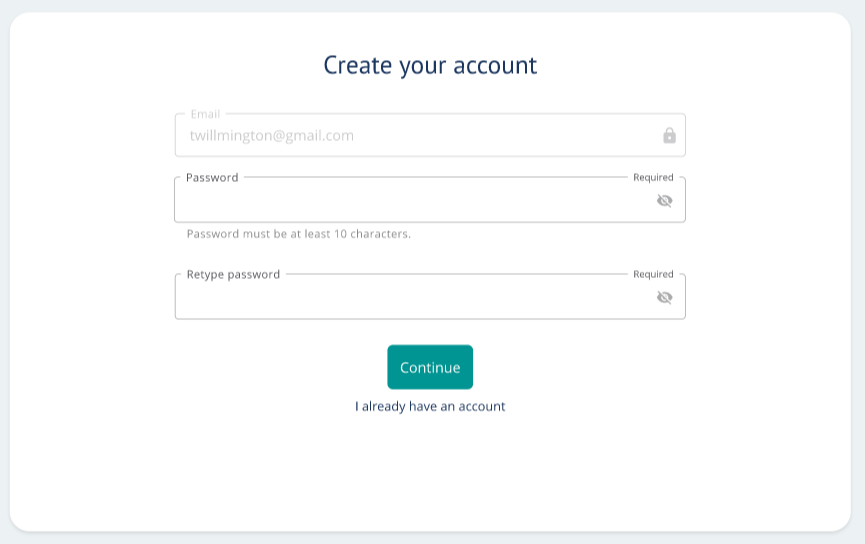 Collect important information
The family can collect and fill out basic information for their loved one before or after you meet. Any information the family shares will populate in the decedent's case in Passare.

Decedent's information
Have the family enter biographical information before you meet to save time on paperwork, allowing more time to focus on planning a meaningful service.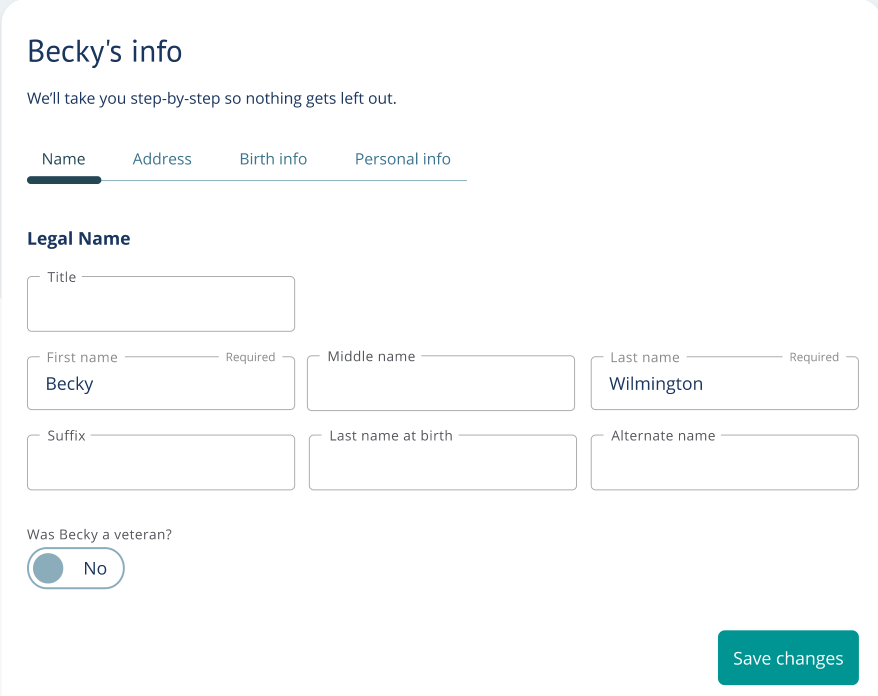 Obituary
The Planning Center allows you to collaborate on the obituary so you can make sure nothing gets missed!
Write the obituary in the decedent's case in Passare and have the family Approve your progress or have the family use a template to get started. You can take what they write and finish it in Passare.
Either way the family will feel involved during the entire planning process.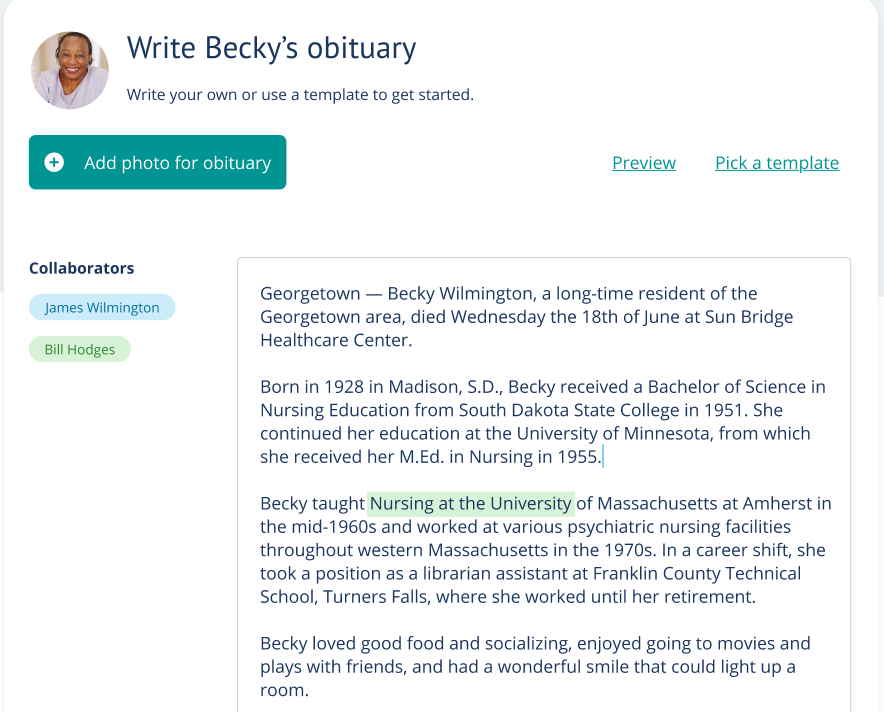 Files and photos
Have the family collect and upload photos for you to use during the service or add files for the family to view.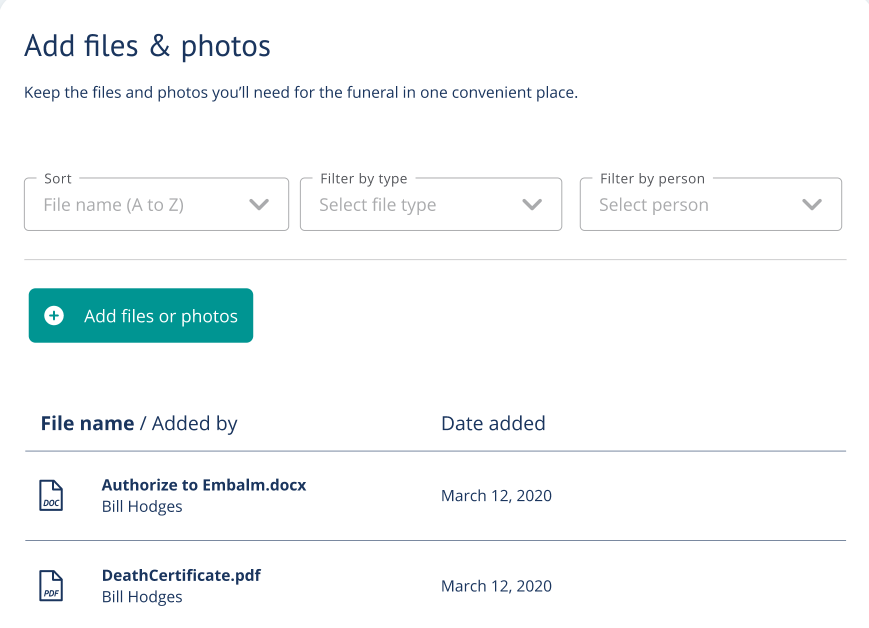 eSignatures
Families can now sign forms electronically! In Passare, you can select which forms to Get Signatures for.
Then, have the family login to the Planning Center and sign the document.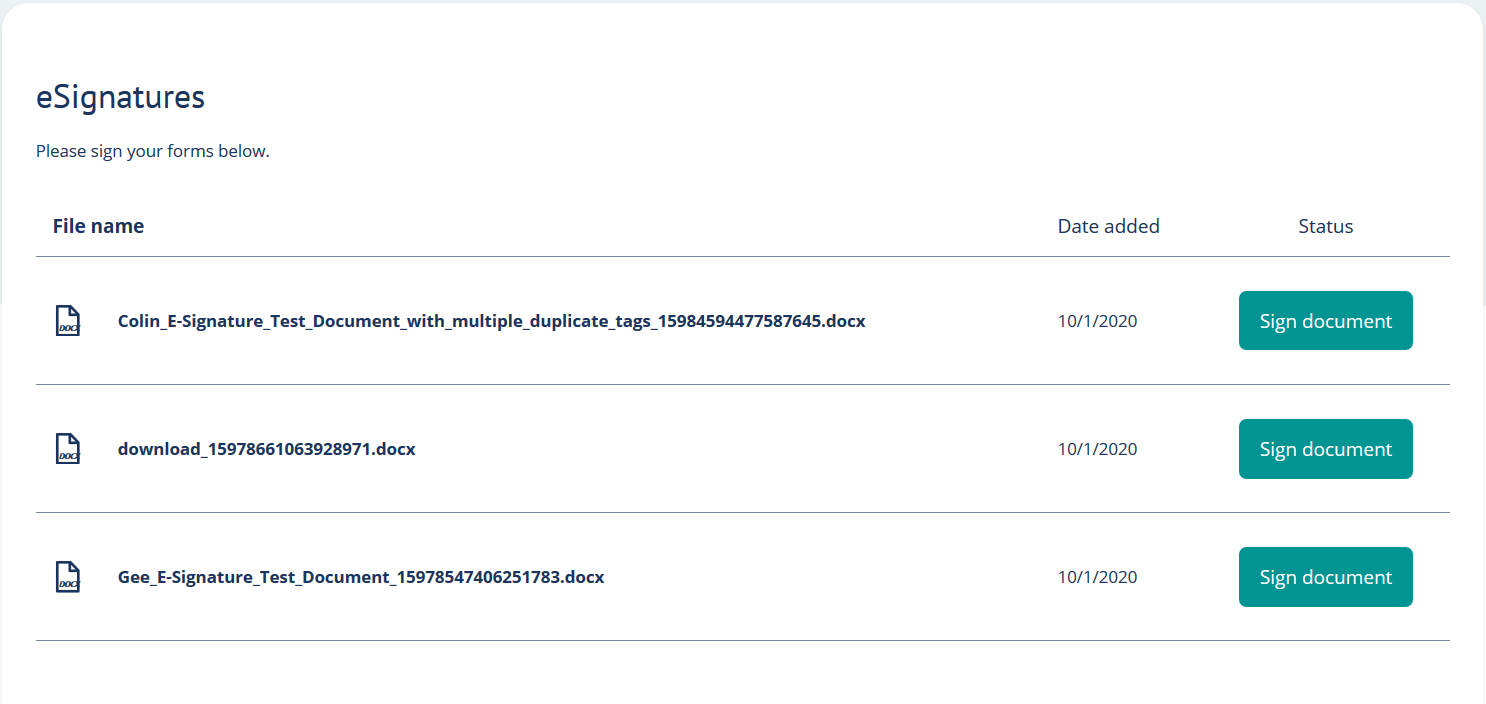 Plan a meaningful service
The family can learn from planning resources, share their preferences, and add family members to help them plan.
Funeral details
The questions under funeral details can be used as a prompt to help the family begin thinking about the service they want for their loved one.
Use their responses to brainstorm ideas before the arrangement conference.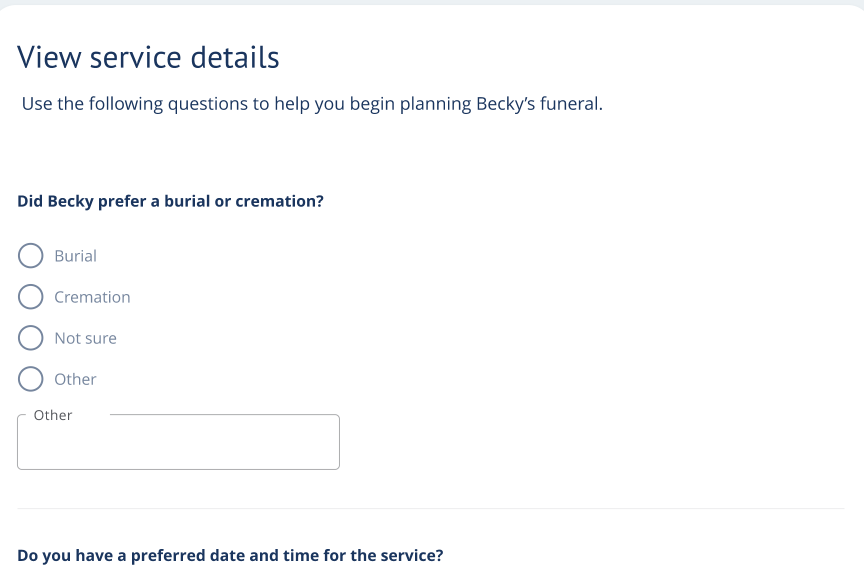 Checklists
Add checklists in Passare so the family will know what to bring with them to the arrangement conference.
You can also make your checklists viewable so the family will know when you've completed tasks, such as filing the death certificate.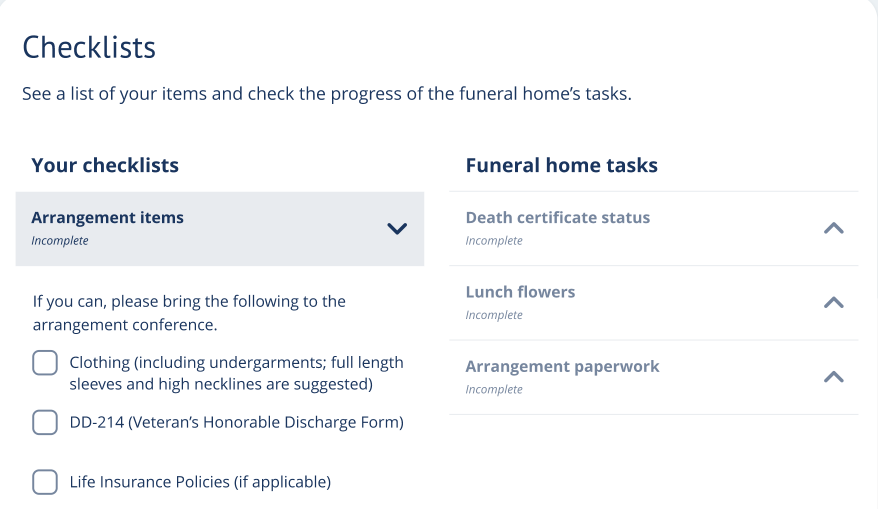 Family members
Have the family add additional members to be included on the obituary and other paperwork.
They can also invite other family members to help plan.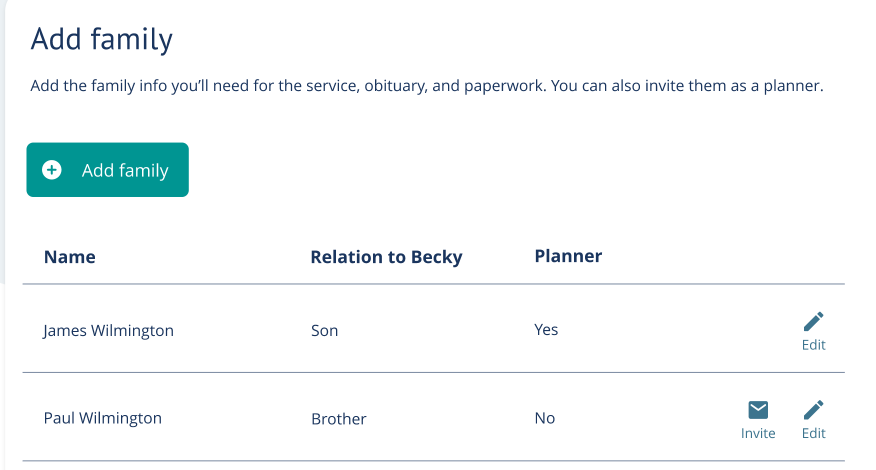 Planning resources
Our resource library is full of great material on Grief, Healing, and Meaningful Funerals.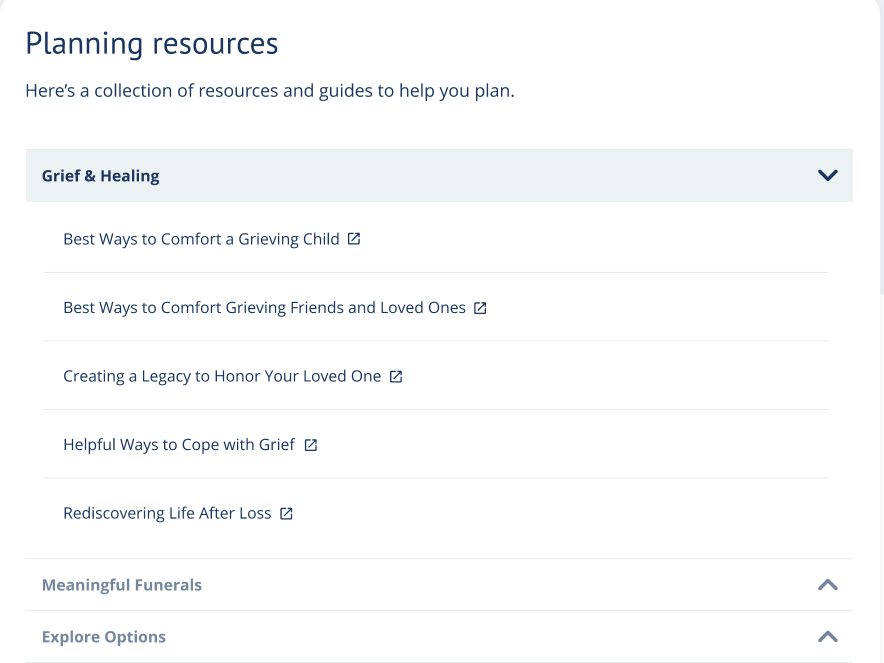 Need more information?
Need help? Email us at support@passare.com or call 1-800-692-5111.