Name your records to save time and quickly identify important details from any case.
Passare's Case Identifiers feature gives you the ability to create identifiers based on the Case Record, such as Disposition Type and Date of Death, that are meaningful to your business.
Note: The Case Identifiers feature is dependent on your user Roles & Permissions settings.
Creating a Case Identifier Template:
To get started, let's create a Case Identifier Template.
To create a Case Identifier Template, go to Admin > Organization.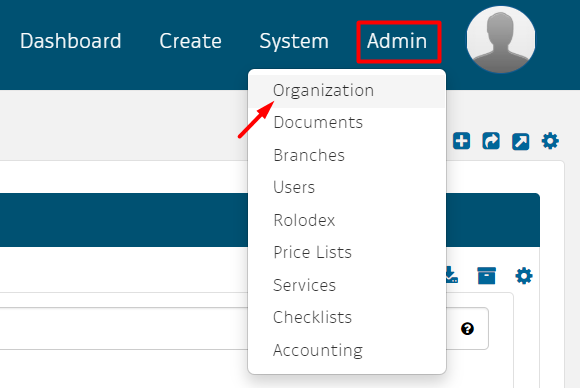 Select Case Identifiers Templates, and then click on Add Template.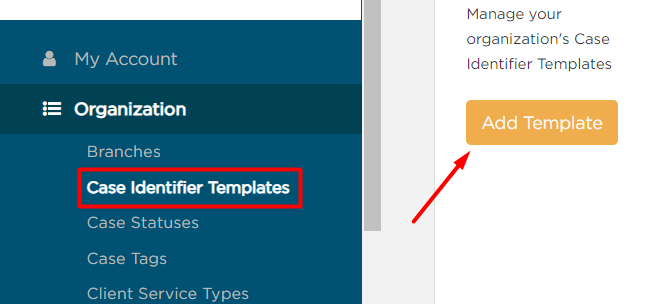 Select a Case Type and decide which Organization or Branch the Template Parent will impact.
Then check Allow Overwriting and Save.
Note: Allow Overwriting will allow Case Identifiers to be manually changed within a case.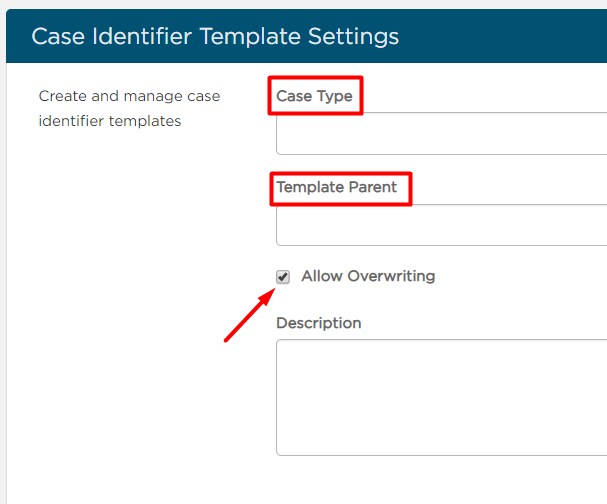 Decide what date the Case Identifier will go into effect (Effective On) and what time (Effective at). Effective On and Effective At MUST be a future date and time.
Want to use the Case Identifier on existing cases as well? Be sure to hit the Apply to Existing Cases button. This will apply the template to all past cases too!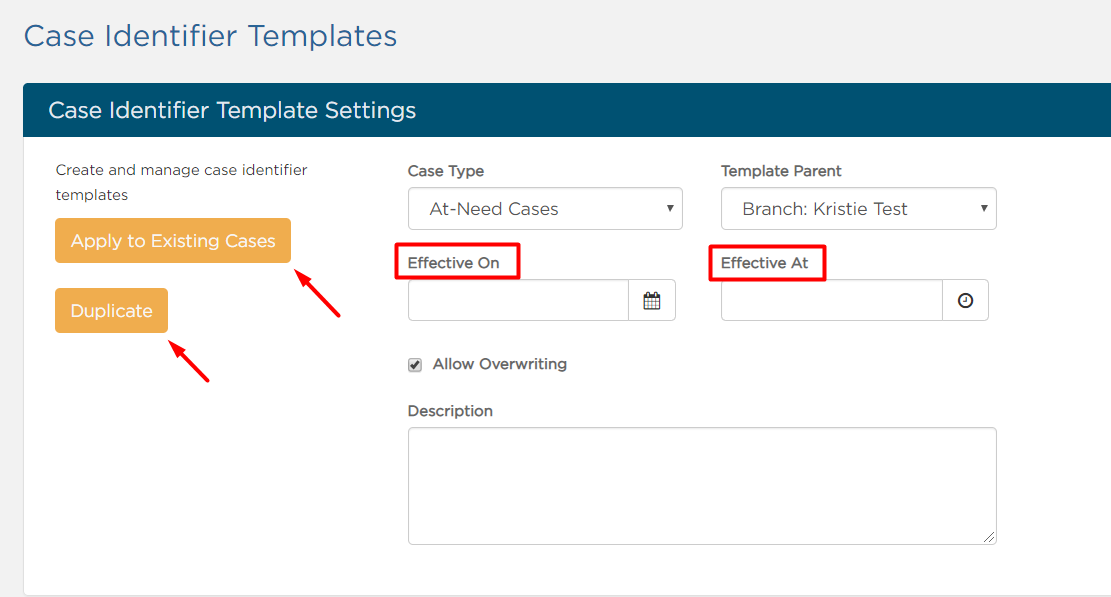 Pro Tip: Utilize the Duplicate button to duplicate the template for multiple branches.
Select Add Under Template Segments.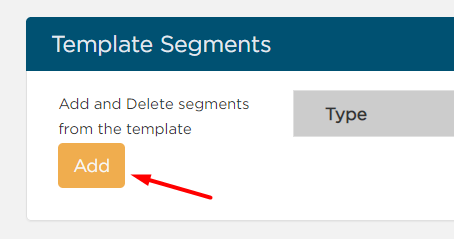 Choose a Segment Type from the drop-down. Multiple segment types can be added to make the identifier unique to your organization and offer important information at a glance.
Once you add your desired segment types, click Save.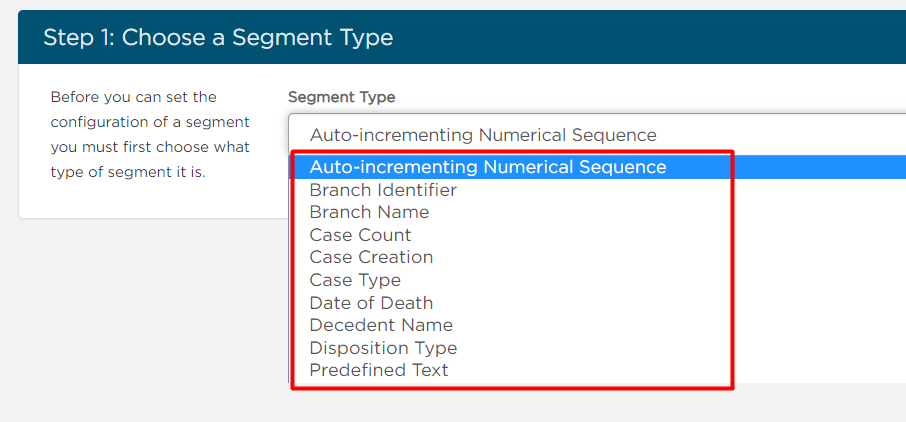 On the Set Segment Type Options, you can add your Padding Character, Pad To (which is the number of digits) and whether you want the Sequence Scope for the Branch or Organization.
Be sure By Case Type is checked and then Save.

Note: You can add a different template for each case type!
Editing Case Identifiers:
To edit a Case Identifier, click on Case Identifier in a case.
A box will appear where you can type in the segment you would like to edit and save changes.

Note: Editing Case Identifiers can be turned off and is applied to all cases within the organization.
Need Help? Email us at support@passare.com or call 1-800-692-5111!