Create and customize an Obituary Template
As with many features in Passare, creating obituary templates does require certain permissions.
To get started, go to Admin > Organization > Collaboration.
Go to Templates > Obituary Templates > Add Template.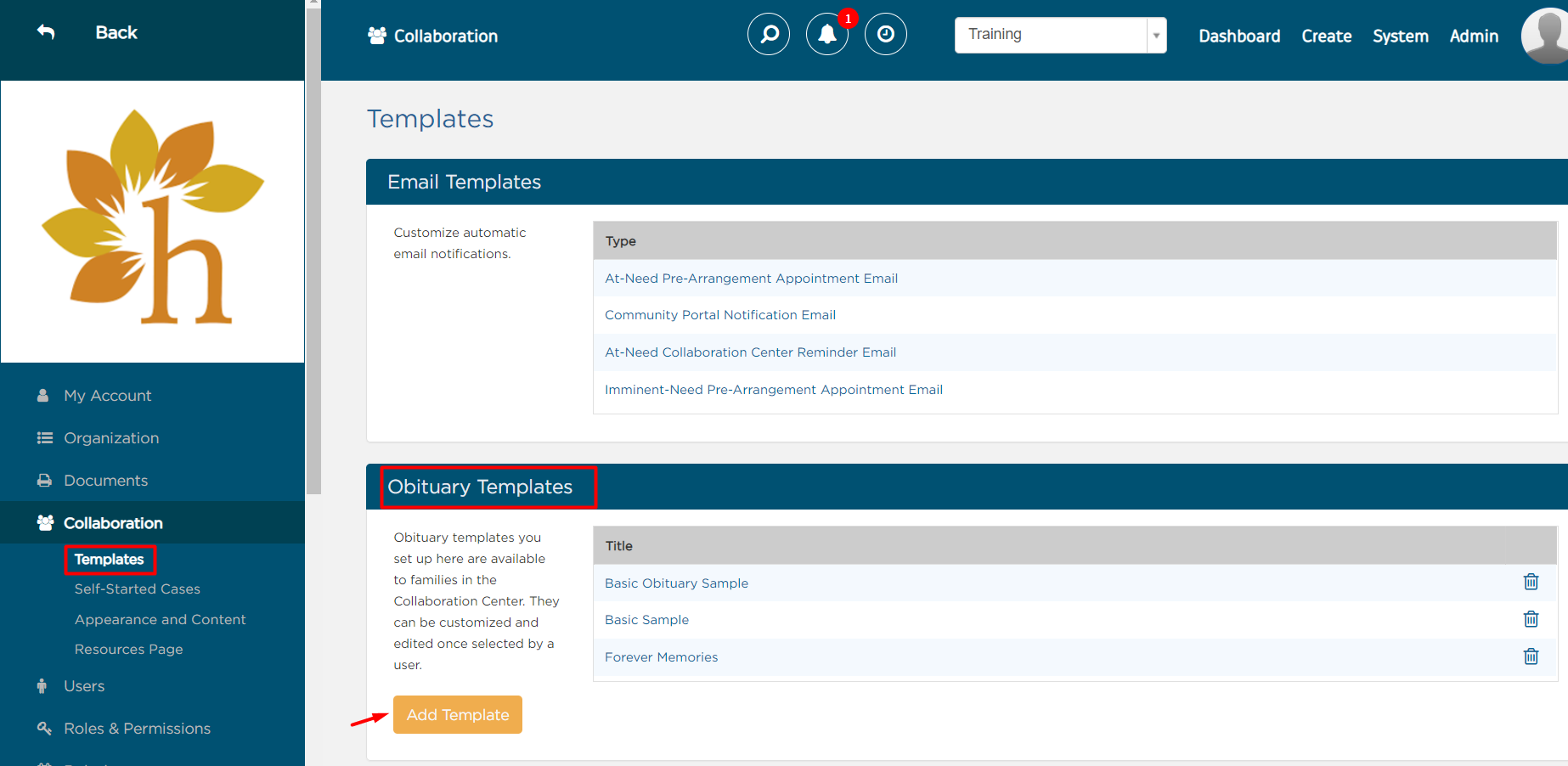 Under Basic Info, give the obituary a Title.
Be sure to check the Published box.

Scroll past the Tags section to the Content section.
Create your Content by clicking on the Tags you would like added to the obituary and/or type the rest of your customized content.
Click Save.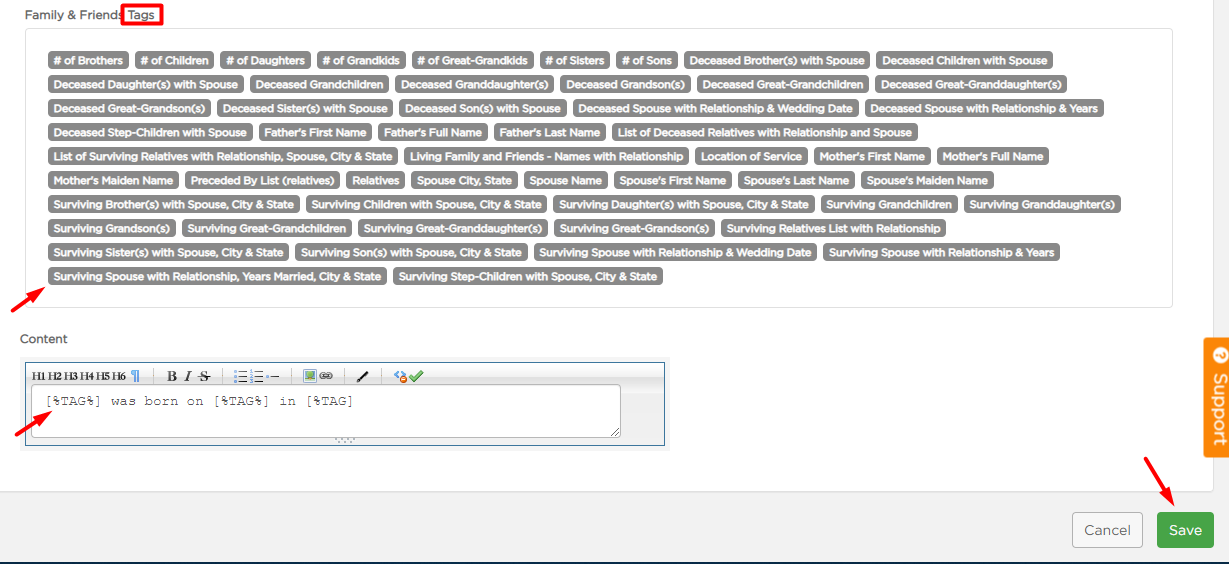 When you click Save, you will see a green message letting you know that the obituary was created.
You will now see your template in the Obituary Templates section.
The template is now available both on the Obituary page of a case and in the Collaboration Center.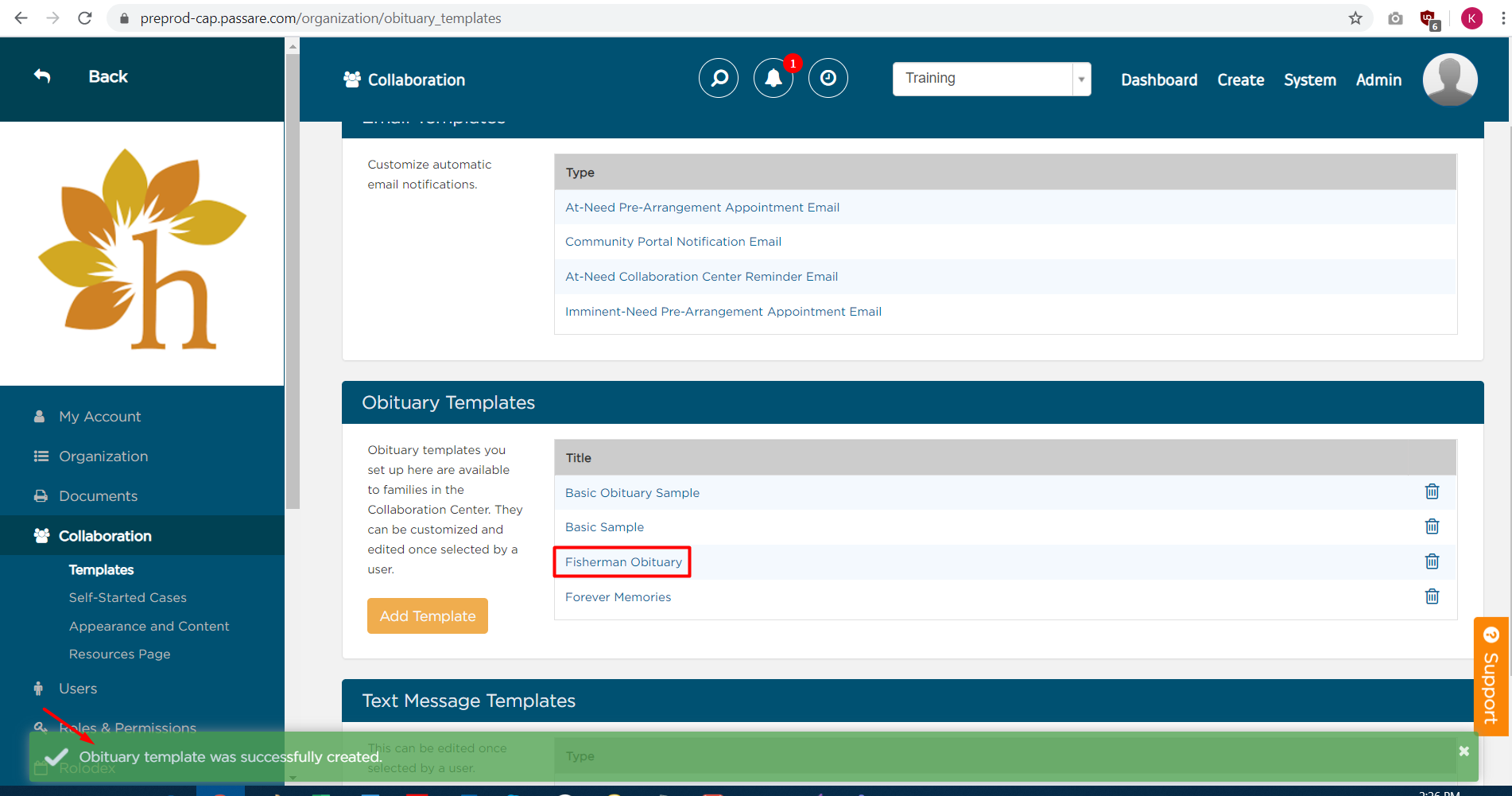 Need Help? Email us at support@passare.com or call 1-800-692-5111!