Need to change a form? No problem! Quickly edit forms in just a few steps.
Before we get started, it's important to note that ONLY forms in your Documents section can be edited by you. Other forms, also known as Global Forms, can only be edited by the Passare Support team!
Go to Admin > Documents.

Note: If you don't see the document listed here, it's probably a global form, which will need to be edited by Customer Support. Email us at support@passare.com or call 1-800-692-5111!
Select the Document you would like to edit.
Select the
Download Icon

.

Access the document in your Downloads.
You'll need to Enable Editing before you can edit the document.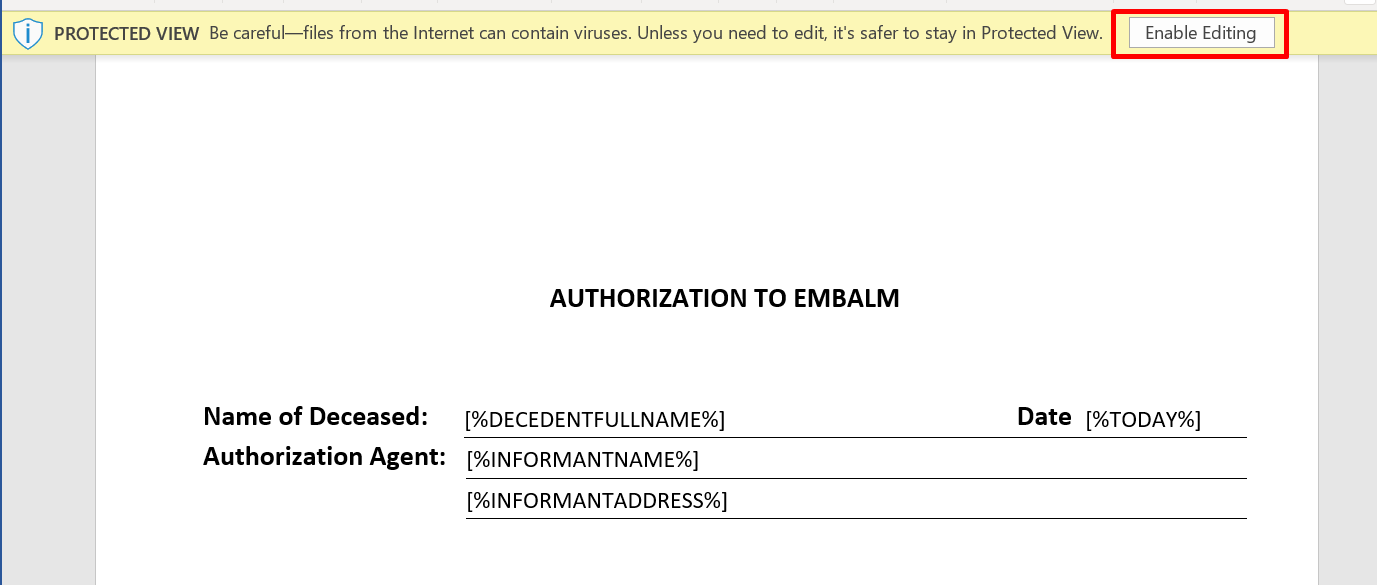 Make your desired changes.
Save the Document to your computer.
Go back to the document page in Passare, and select the original document.

Make sure Show as Standard Form is checked.

Select Upload New Version in the upper-right corner.
Select the File you Saved to your computer.

Once the document uploads double-check the form.
To review the form, select a case from the Case Reference drop-down.
Select Download Template Preview.

Once you confirm your changes, your updated document is ready for use!