Use WePay to process credit card transactions and refunds in Passare.
We're replacing WePay, our current payment processing company and introducing, First American. With award-winning customer service, flexible service agreements, and payment terminals that can't be beat!
Your current rate will stay the same. The main difference will be a $5.00 monthly fee to keep you in compliance and protect your business.
Switching is easy. All you'll need to do is complete an application for each location. Once you're approved, we'll reach out to help you connect your account.
Process Credit Card Payments:
In the case you'd like to apply a payment to. Choose Payments & Adjustments from the Financials drop-down.

The Primary Purchaser and Co Purchaser will pre-populate if you've already assigned someone to these roles on the Family & Friends page.
Select Add Transaction and select the credit card payment option for your funeral home.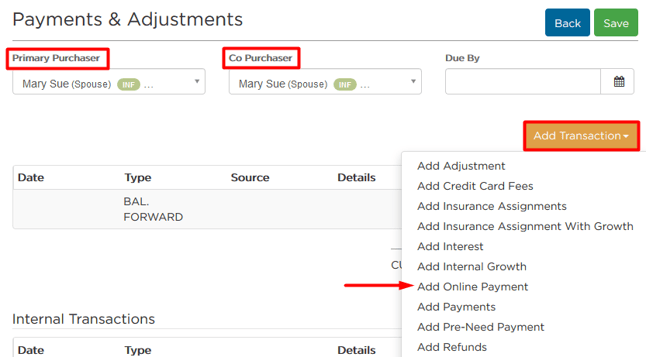 Note: The specific names that appear on the Add Transaction drop-down depend on how you configured the transactions under Admin > Accounting > Transactions. For more information regarding how these transactions are set up, see Set Credit Card Processing With WePay.
After making your selection from the Add Transaction drop-down, enter the Payment Amount, select a Payer, and add a Memo.
Again, whoever you've assigned as the Primary Purchaser in the Family & Friends section will appear in the Payer drop-down.
If you select this individual as the Payer, you can select, Show Payer Details to view their information prior to processing the payment.

Or, if you'd like to add someone else as a Payer, select Other Person.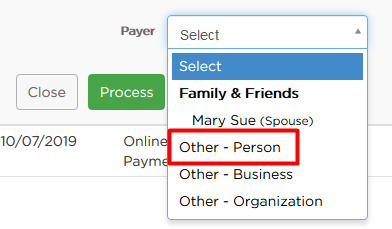 Enter the Payer's information. First Name, Last Name, Relationship, Email, Primary Phone Number, and Address are all required.
If you have the Payer's Social Security Number and Date of Birth, be sure to enter it.
This information will be helpful when following up with families for aftercare.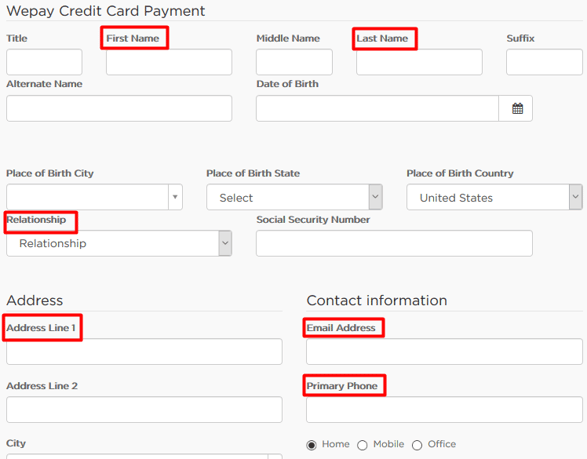 Once you've entered the Payer's information > Process.
A modal will appear. Enter the Payer's Card Number, Expiration Date, and CVV, then hit Next.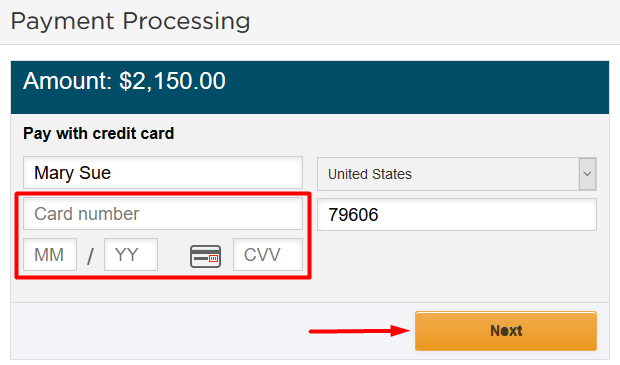 Enter the Payer's email address to receive a receipt, and Confirm.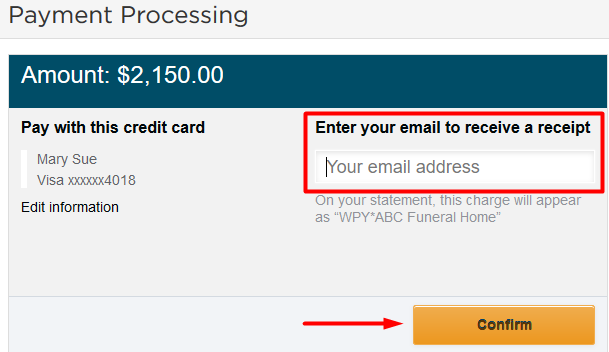 All payments processed through WePay are subject to WePay Terms of Service and a 2.95% fee per transaction.
This won't be visible to the Payer but will be taken out of the total amount you receive.
You'll receive an email confirming the payment's been made. The Payer will also receive a receipt at the email address you entered.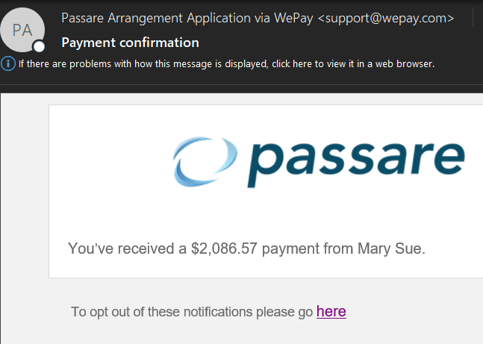 Process Refunds:
Passare allows you to process credit card refund transactions as well.
To refund a credit card payment that's already been made, select the Settings gear icon next to the payment > Refund.

Provide a Reason for Refunding, and select Refund.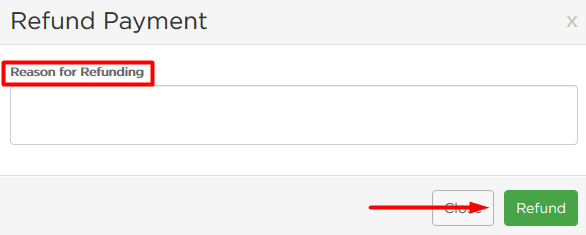 The refund will be processed using the credit card originally provided.
The amount will be refunded in full, and the transaction will show as refunded on the Payments & Adjustments page.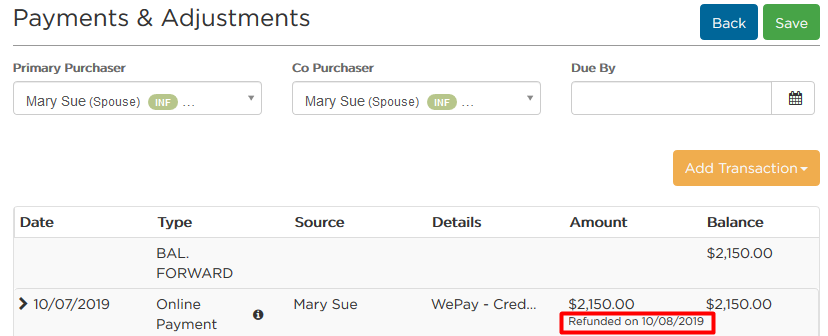 Passare can only process refunds in full. If you'd like to issue a refund for another amount, you can note this transaction by selecting Add Transaction and choosing your refund transaction type.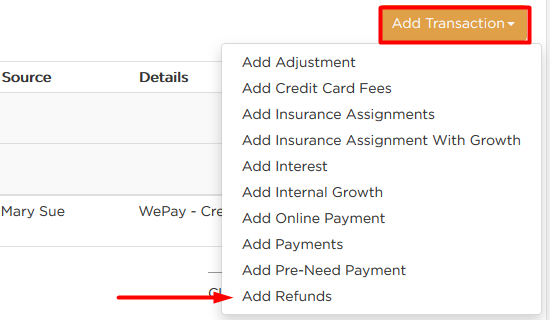 Enter the Payment Amount, Refund Date, and Recipient of the refund (all required fields), along with Check # and Memo, if applicable.
Save to log the refund issued. You'll need to handle the actual reimbursement directly with the family since this transaction type won't pull the refund from your bank account.

Commonly Asked Questions:
Is my customer's credit card information stored in Passare's database?
Passare does not save any credit card information. We simply send the data over to WePay, who houses the information on their end.
Can I see WePay transactions on reports and exports?
Yes, if you need a report that shows all types of payments and adjustments for a given time period, including WePay transactions, run a Payments & Adjustments report (System > Reports > System Reports > Payments and Adjustments). As always, make sure your cases are signed so they'll show up on your exports and on your reporting.
IMPORTANT: The WePay Payment must have a status of "Released" in order to be included in accounting exports.
How can I check my transaction status?
To check the specifics of your WePay transaction status, log in to WePay, and view your dashboard. For any WePay-related questions, you can also visit the WePay Help Center.
Need Additional Information?
Need Help? Email us at support@passare.com or call 1-800-692-5111!