Create a deposit quickly and easily from the Batch Deposit page and import the information into your accounting software.
Batch Deposits:
Go to System > Batch Deposits

Create Batch Deposit.

Fill in the Deposit Description, Deposit Type, and Deposit Date.

You'll see ALL the payment transactions, insurance assignments and CLAIMCHECK assignments.
You can filter by:
✔️ Branch
✔️ Payment Type
✔️ Start Date

Select the transactions you'd like to add by selecting Add to Batch.
You can Add All to Batch if you want to add all transactions listed.

Review the Transactions Added and Save.

Ready to Process? Select Process.
Once you process the batch, you can download the Deposit Batch Report.
The report will be in your downloads, NOT in the Download Center in Reports

Export Batch Deposits:
Go to the Processed Deposits tab.

Select the check boxes for the deposit(s) you'd like to export.
Export.

The Deposit Export file will be in your downloads as an iif file, not in the Reports Downloads like other accounting reports.
This is the file that will be imported into your accounting software.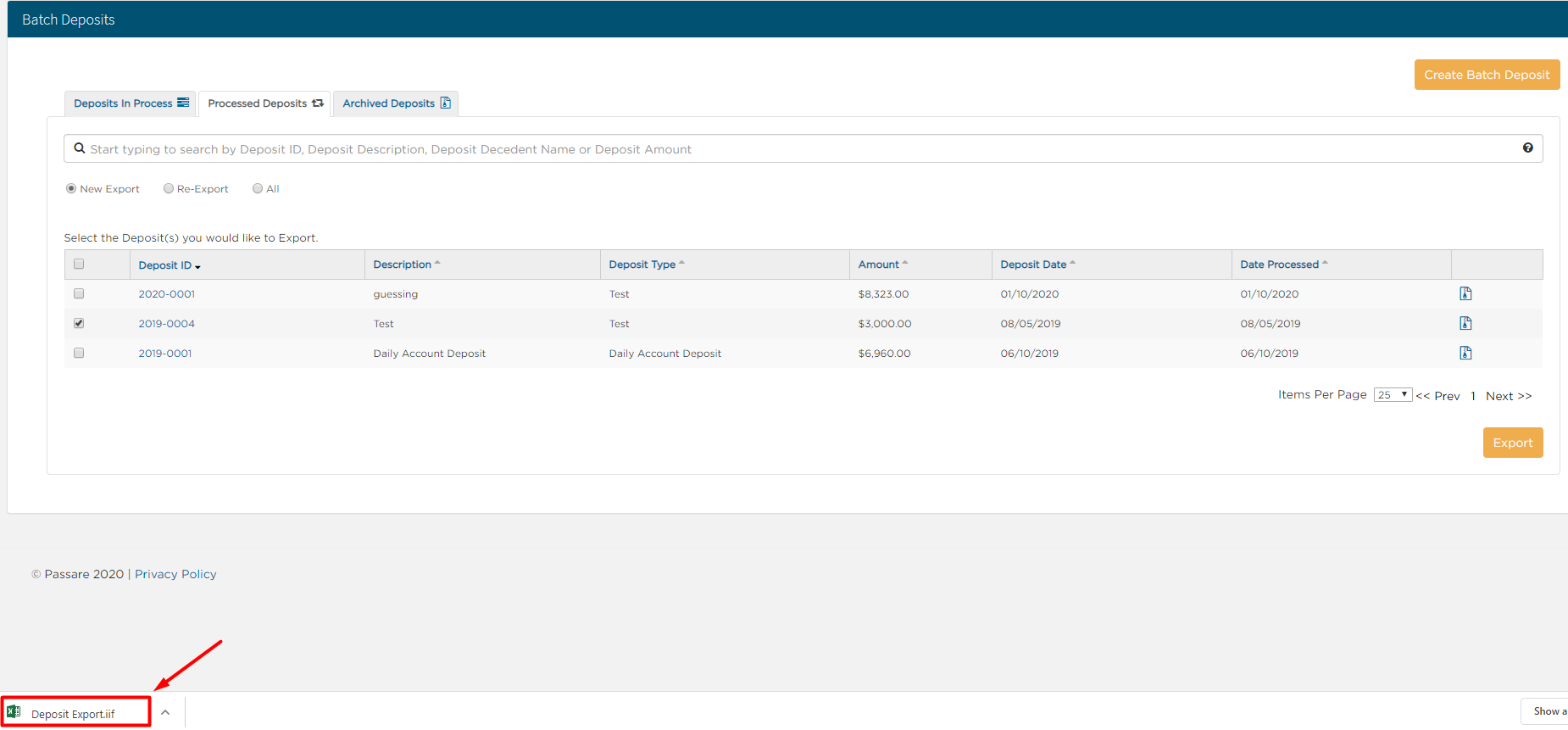 Once you've exported your deposits, you can Archive processed deposits.
This will move the deposits to the Archived Deposits tab and keep the Processed Deposits tab more organized.

Need Help? Email us at support@passare.com or call 1-800-692-5111!