Transfer & Remove Inventory 🎬
Transfer/Remove Inventory from the Inventory Management page.
Transferring and removing inventory is simple! Begin learning how with the video below.
From the Inventory Management page, select the

icon.
The following fields can be edited: Date Removed, Notes and Removal Reason, *Transferred to (only when Transferred to Funeral Home is selected as removal reason).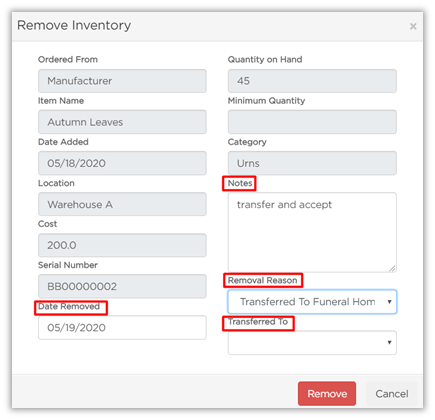 Select Remove and the item will be removed from the All Inventory tab on the Inventory Management page.
* If the item is Transferred to another Funeral Home, the item will appear on the Pending Review tab until the receiving funeral home accepts the inventory.
Need Help? Email us at support@passare.com or call 1-800-692-5111!