Store Case Files in Passare! No more storing years of paper files or misplacing them on your desk. You'll have everything you need in one convenient place.
Download case files
Download one or multiple files or photos directly to your computer.
Check the boxes to the left of the file names that you want to download.
Select Download.

The downloaded documents will appear in your downloads.
Important! Pop up blockers can block your downloads from appearing. If you don't see your files, turn off the blocker for that page in your browser.
Upload case files
Open the case, and find Case Files on the right sidebar.
It's located on every page within a case!
To upload a case file, Drag And Drop the file into the gray box.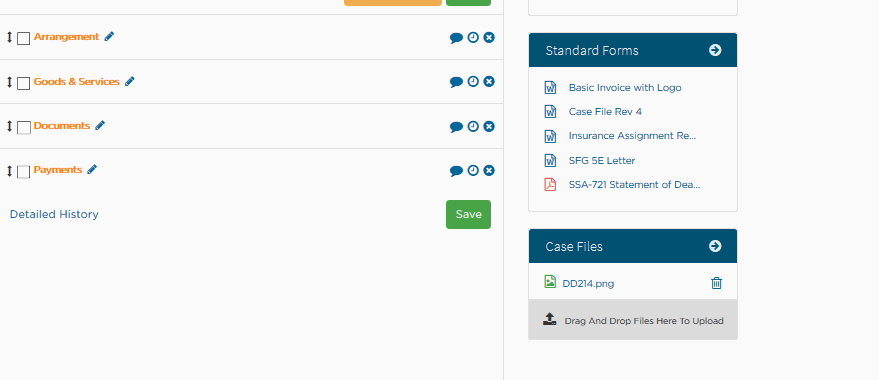 You can also select the gray box and choose documents from your computer, laptop, or tablet.
Choose the file you want to upload and Open.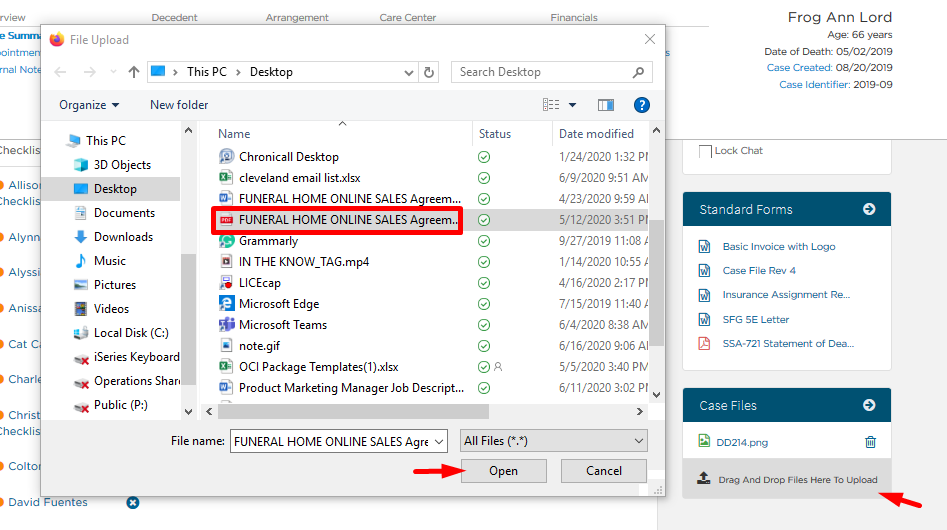 Locate case files
Not only can you see the case files on the sidebar of every page within the case.
You can also locate the files under Documents > Case Files.
Here you can find all of the files you've uploaded for the case.

To make it even easier we also provide a shortcut, select the arrow to Go To Case files, from any page within a case.
Share case files with families
Any file you upload can also be shared with the family through the Planning Center
Check the box on the left of the file you would like to share.
Hover over the

icon and select Show in Planning Center.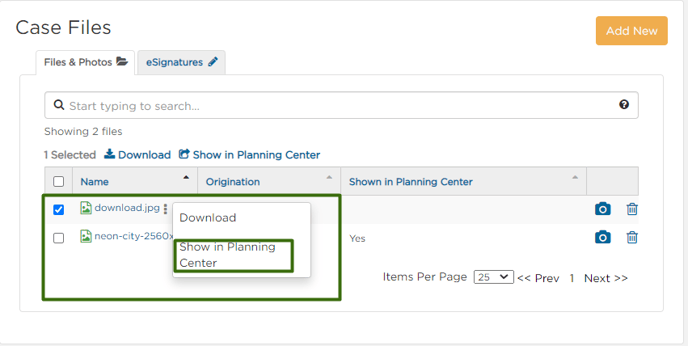 If the family uploads documents in the Planning Center, they'll also show up under Case Files.
Need help? Email us at support@passare.com or call 1-800-692-5111.