Make adjustments to checklists within a case to stay organized, delegate tasks, and provide the best service to your families.
Skip to:
Edit checklists
Checklist can be found on the Case Summary and Checklist page.
Mark tasks as complete by selecting the checkbox next to the task name.
If you'd like to edit a task name, select the pencil icon

, make the change and select the blue check mark

.

To add tasks to the checklist,select Add New Task, enter the details, and Save.

Select the

icon next to any task you'd like to remove.

Add reminders
To add a Reminder to complete a task, select the alarm

.

A box will appear. Edit the settings details and Save.
This reminder can be viewed or edited by selecting the alarm icon again.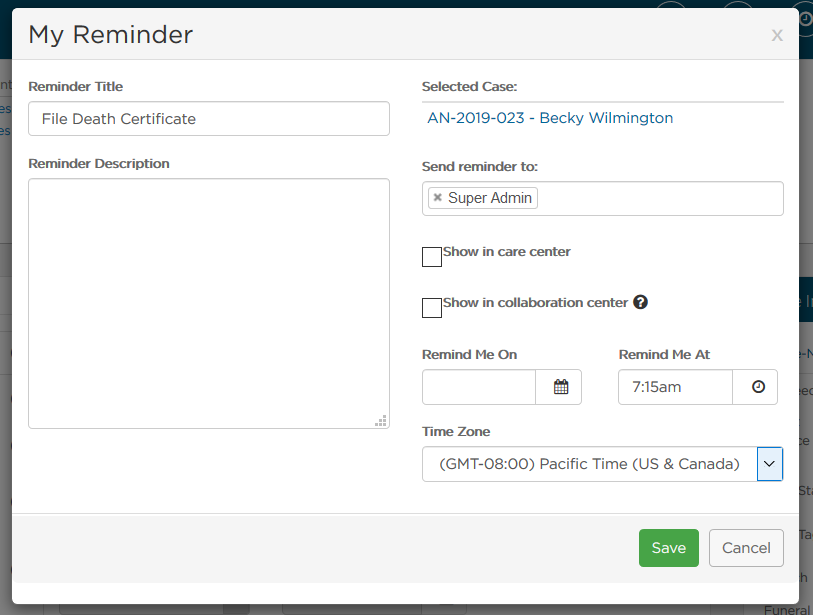 Add notes
Add a note to a task by selecting the bubble icon

this will allow you to Show/Hide Notes.
Then Add Note. You can tag a specific staff member or role using the @ symbol.
Keep in mind, if your checklist is visible to families in the Planning Center, your notes will be visible to families as well.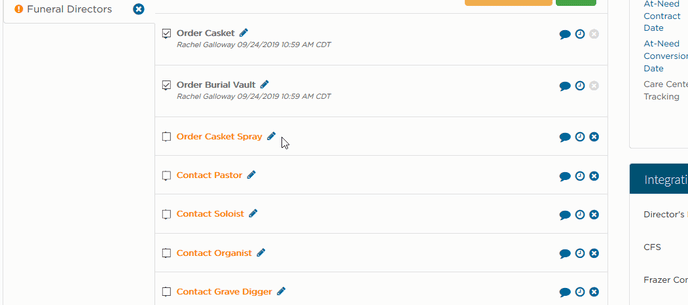 Detailed history
See a list of all the changes that have been made to a checklist by selecting Detailed History.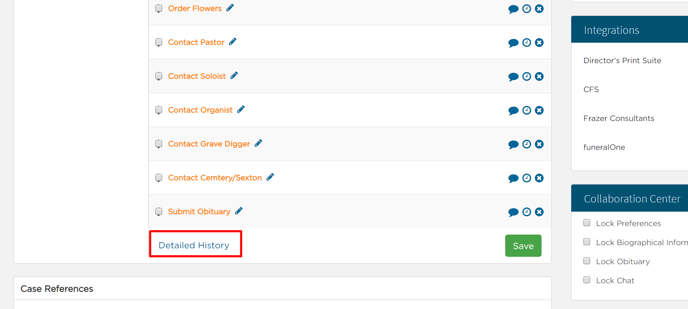 From here, you'll be able to see if someone has completed, removed, or edited a task.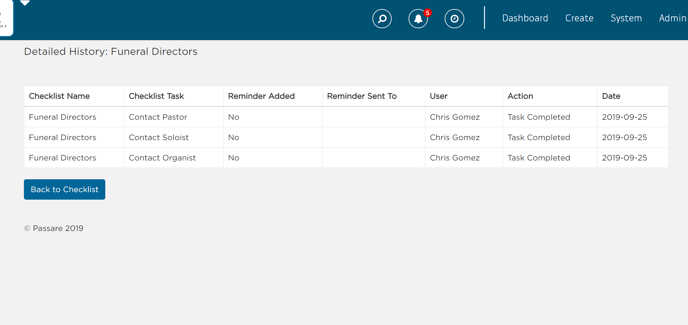 Disable checklist
To disable a checklist, select the

next to the Checklist Name.
This will remove the checklist from the list.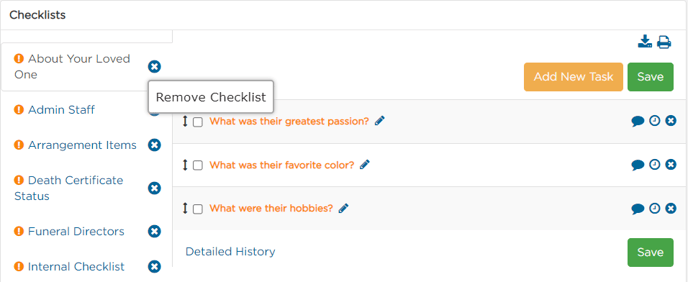 Print
To print the checklist, select the printer icon

at the top of the checklist.
To download the list as an Excel document, select the arrow

.

Once you're finished making your changes, Save. You have successfully edited a checklist within a case!
Commonly asked questions:
What if I want to apply my changes to every checklist rather than just a checklist within a specific case?
You won't be able to do this within a specific case. Instead, go to Admin > Checklists and select the name of the checklist you'd like to edit. Make your desired changes and Save. Changes will only apply to new cases.
I set up a reminder on my checklist, but I didn't get an alert.
You might want to check your alert preferences. Take a look at Manage Alert Preferences for more information.
Need more information?
Need help? Email us at support@passare.com or call 1-800-692-5111.