Use Imminent-Need and Cash Sale to promote business and streamline processes.
Imminent-Need:
Imminent-Need cases should be used when you receive an inquiry about the services you provide. Such as someone inquiring about prices because their loved one is in hospice.
To start select Create > Imminent-Need Case
Similar to an At-Need case the First and Last Name are required. Save!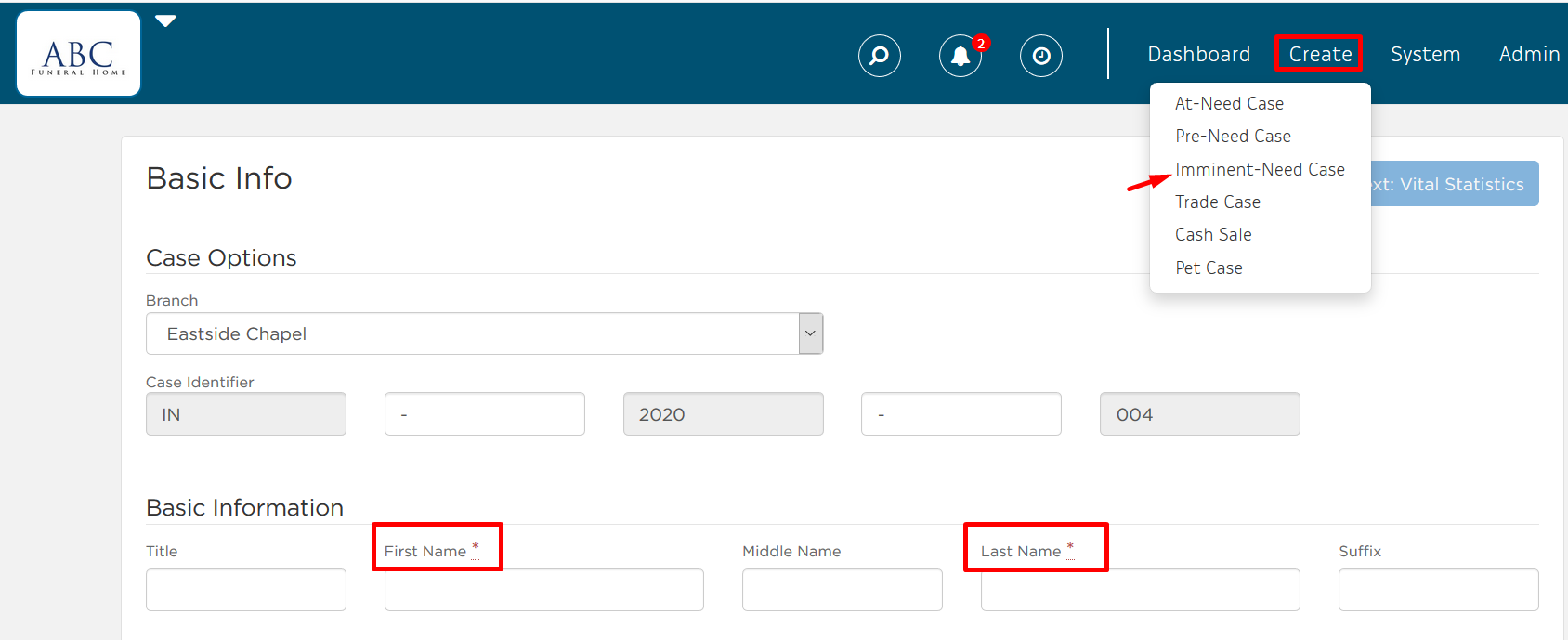 From here you can add additional information, create Reminders to follow up, and add Case Tags for reporting.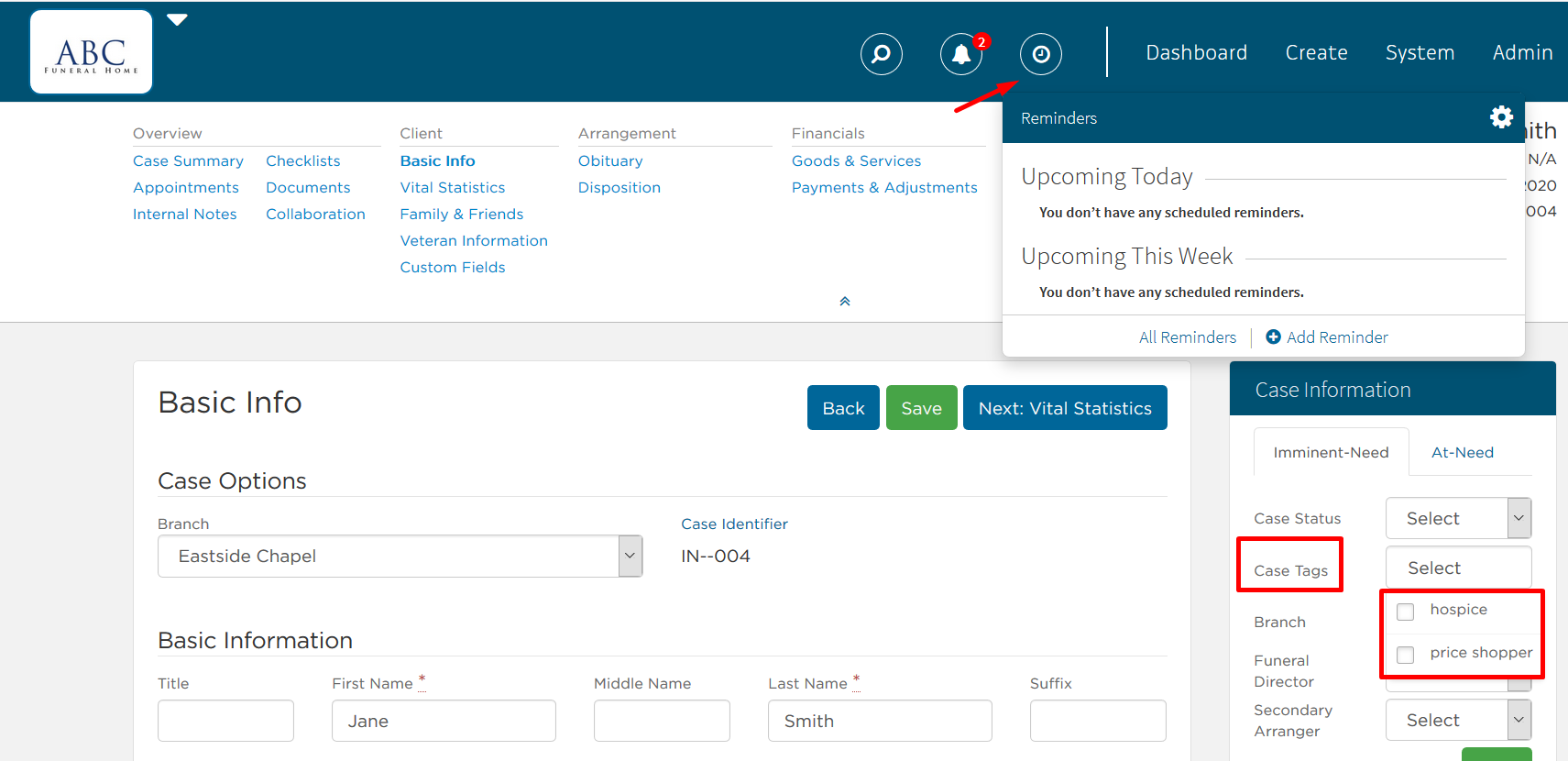 We've seen many Imminent-Need cases turn to At-Need by sending the family an invitation to the Collaboration Center ahead of time.They can begin thinking through and adding information before their loved one passes away.

Once the death occurs easily convert Imminent-Need to At-Need.
Under the Case Information sidebar, select the At-Need tab. Check the box for At-Need and Save.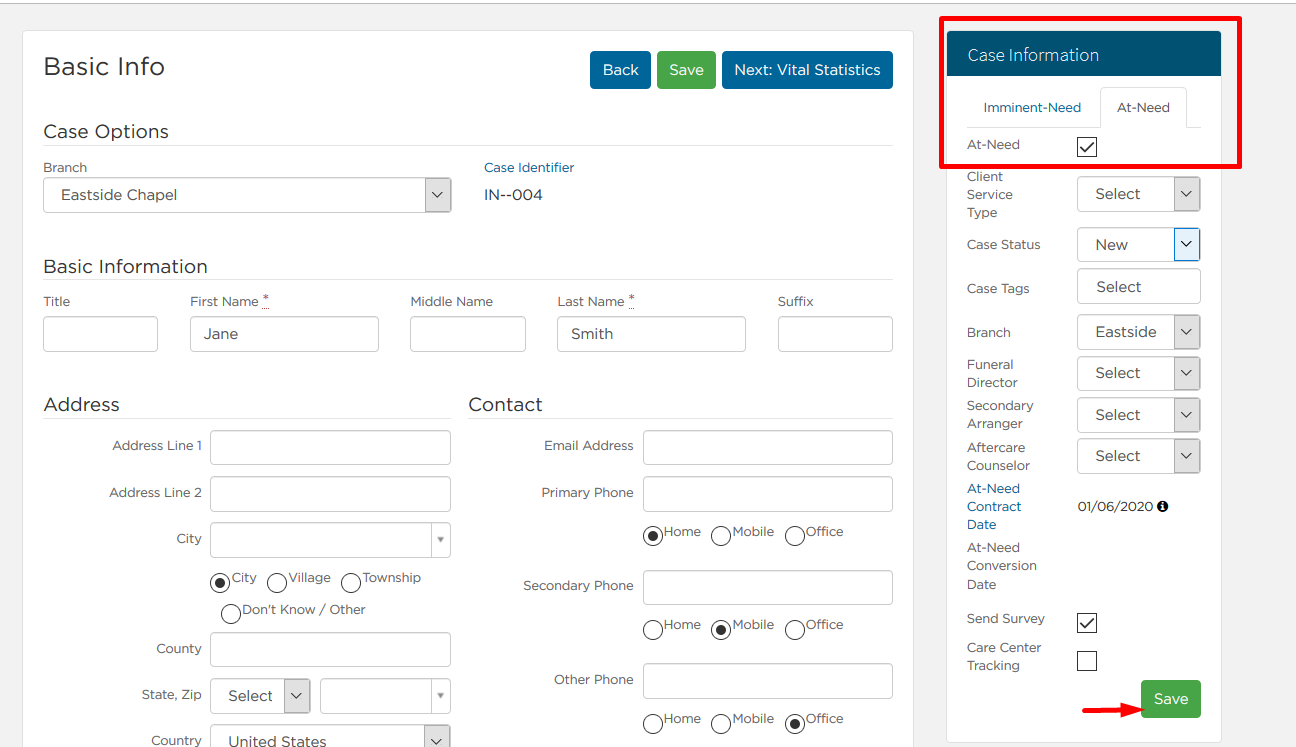 You can now proceed as you would with a normal At-Need case.
Cash Sale:
Do you ever have families come in a few weeks after the funeral and request a few more death certificates or want to purchase the urn after all?...
Cash Sale cases help you track miscellaneous transactions that happen outside of an At-Need contract.
Select Create > Cash Sale
Add the First and Last Name of the purchaser and Save.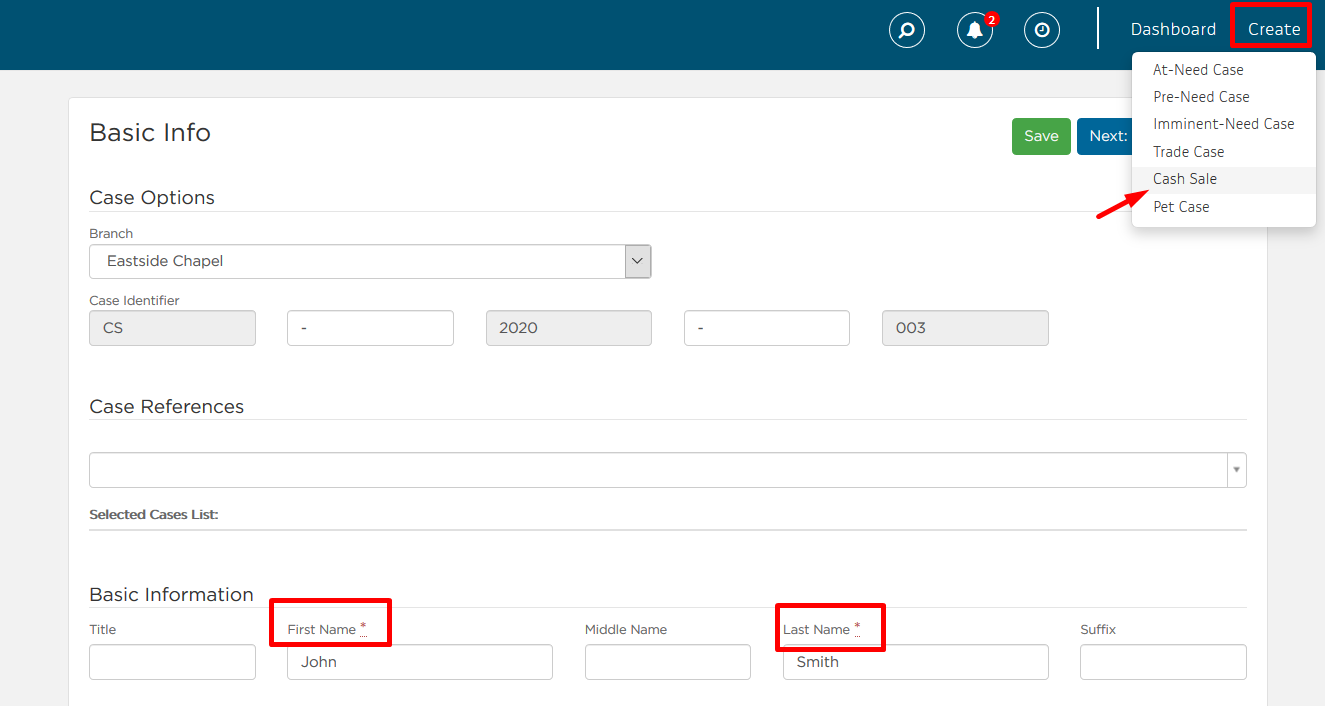 Use Case References to tie the payment to the original At-Need case. This will help with accounting and reporting.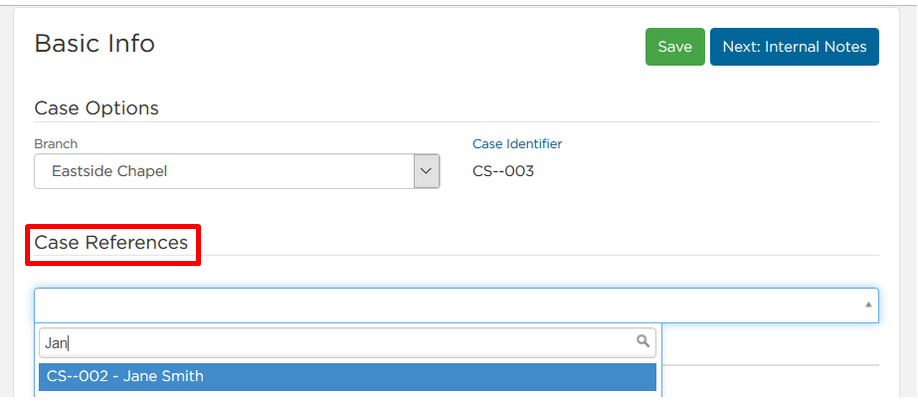 Add Goods & Services and manage Payments & Adjustments.
Just like At-Need, you will need to sign the Goods & Services page!
What's great about Cash Sale is that the payment will go to accounting as its own transaction instead of an adjustment. Your accountant will thank you!
Need More Information?:
Need Help? Email us at support@passare.com or call 1-800-692-5111!