Set up your Inventory Management to track the number of items your funeral home has available to sell.
Inventory Settings:
Go to Admin > Price List.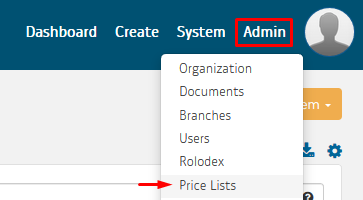 Select Price List Settings > Additional Options.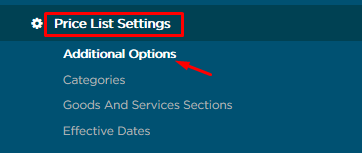 If you or someone in your funeral home needs to be notified when the inventory quantity is low, check Yes under Enable inventory management notifications? and select the User(s) that need to be notified.
Make sure the users you select have their Alert Preferences for Reminders & Notifications set up.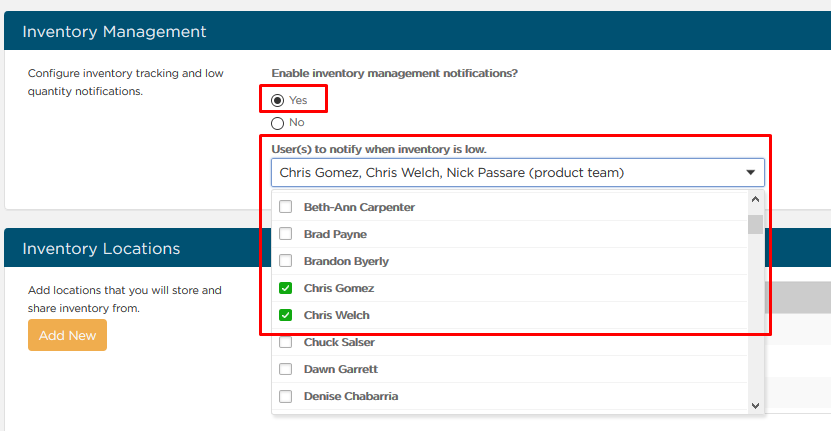 Note: If you do not see Inventory under price list setting, it means the feature has not been enabled. If you would like to have the feature turned on, contact support@passare.com or call our support team at 1-800-692-5111.
Under Inventory Locations, add the location(s) you store and share inventory.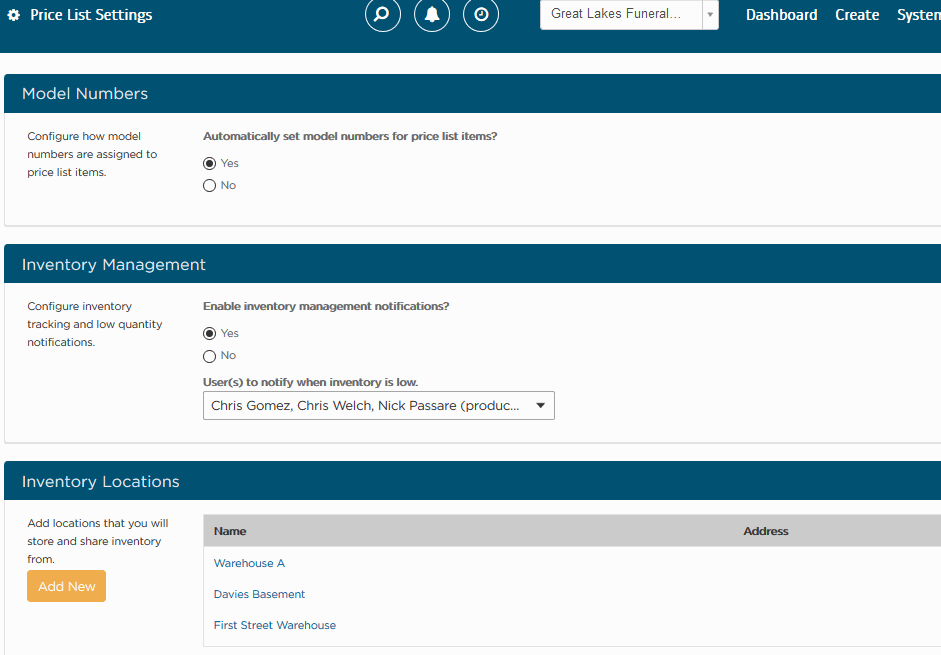 If you want to see a list of all of your inventory, click on the Download Icon. This will allow you to download a log of all the inventory and activity in your organization.

Inventory Tracking Per Item:
Go into your Price List, and select the items that you want to track the inventory for.

Under the Inventory, select ON for Item is inventoried.

Enable sharing among multiple price list items, including items from different organizations, and then select Configure Inventory Sharing to link inventory and serial numbers between two or more items.

Search for the item you want to share inventory information with.

Indicate the Combined Quantity total and New Minimum Quantity.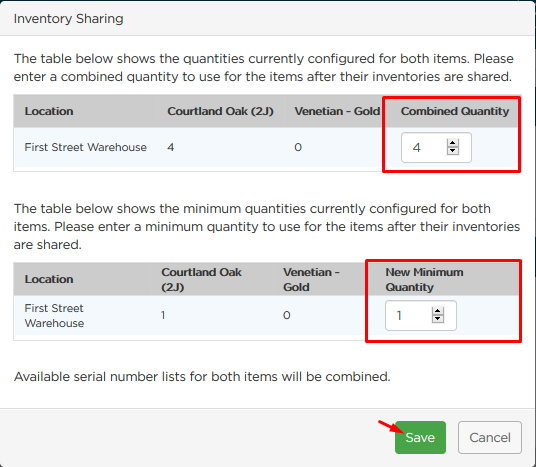 If you want to stop sharing inventory between items, click on Configure Inventory Sharing > Stop Sharing Inventory.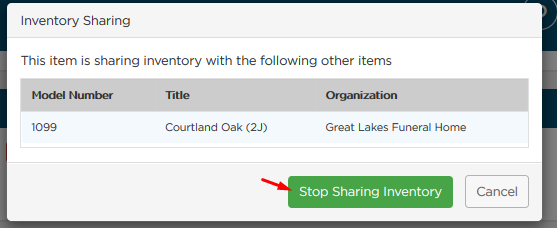 To add a location, select Add Inventory Location. Fill out the Quantity field to show the existing quantity on hand. The Minimum Quantity will trigger a notification if the quantity for this item is at or below the value. Select the Checkmark to save.

To add serial numbers to your inventory, click on Add Serial Number. Fill out Date Received, Serial Number, Location, and Notes (optional). You can add as many serial numbers as you need.

Need More Information?
Need Help? Email us at support@passare.com or call 1-800-692-5111!