Report on current inventory within your organization.
Inventory Reporting:
Go to System > Reports.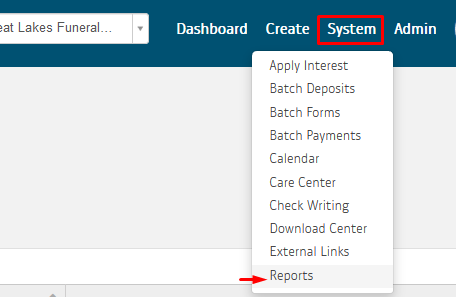 Select User Reports.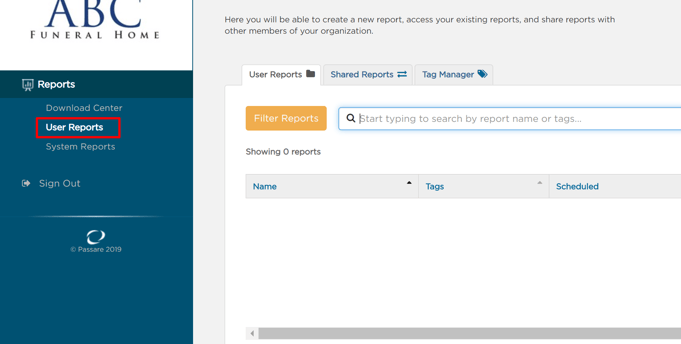 Click Add New Report to create a report for your current inventory.

Now, it's time to Name Your Report.

Under Rows show results for > Select Price List Inventory.

You will see the Available Report Information in section 1. Drag the items you want on the report into section 3.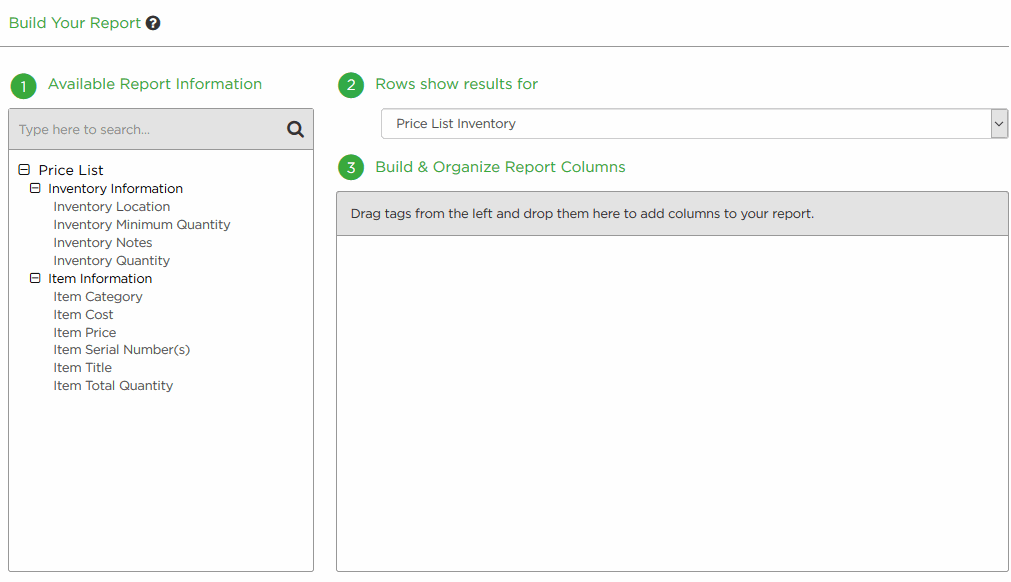 Several of the other options will be grayed out. The standard filters for inventory reporting will be applied.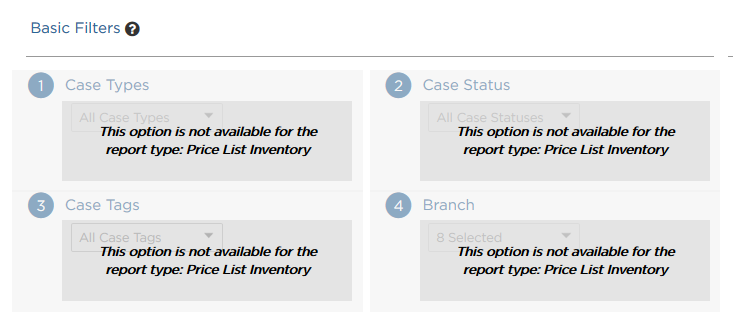 Select the Advanced Filtering tab.

Scroll down to Inventory, select Yes, or you check to show All Price List Items.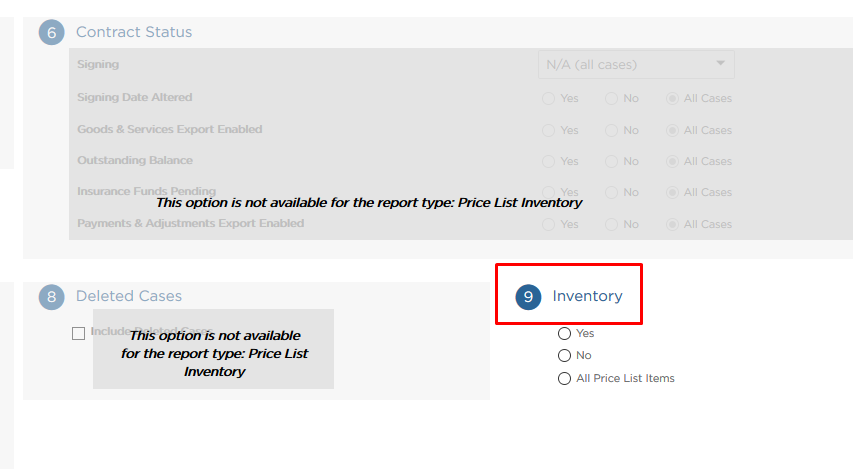 The last step will be to choose the Report Format and Delivery Method.
Save & Run.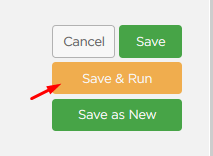 Need More Information?
Need Help? Email us at support@passare.com or call 1-800-692-5111!