Lock Planning Center sections
Prevent changes to the funeral details, obituary, biographical information or on a closed case in the Planning center.
Lock certain sections in the Planning Center so changes can't be made once plans have been finalized or synced.
Within a case, on the Planning Center sidebar, you can lock the following sections:
Lock all on (Date)
Lock Funeral Details
Lock Biographical Information
Lock Obituary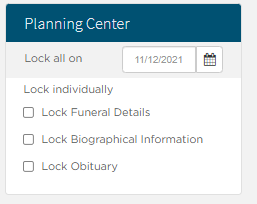 The Lock all on date will default to 60 days after the case creation.
You can change the date if needed.
In addition, when a case is closed or archived, all sections of the Planning Center will automatically lock.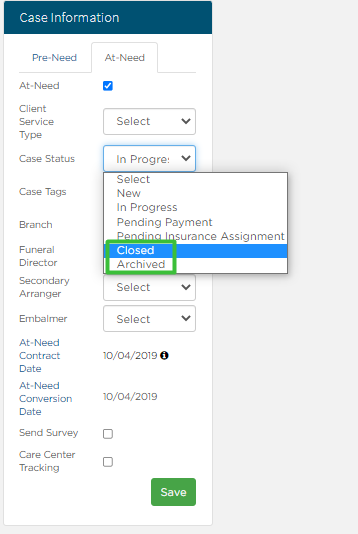 Need help? Email us at support@passare.com or call 1-800-692-5111.