Simplify your live streaming efforts by syncing events from your Passare case to the MemoryShare app.
What is MemoryShare?
The MemoryShare app lets you live stream services and upload the recording directly to website obituary page.
Set up the integration
To turn on the integration, first log in to your MemoryShare portal. Then navigate to Settings > Integrations and select Passare.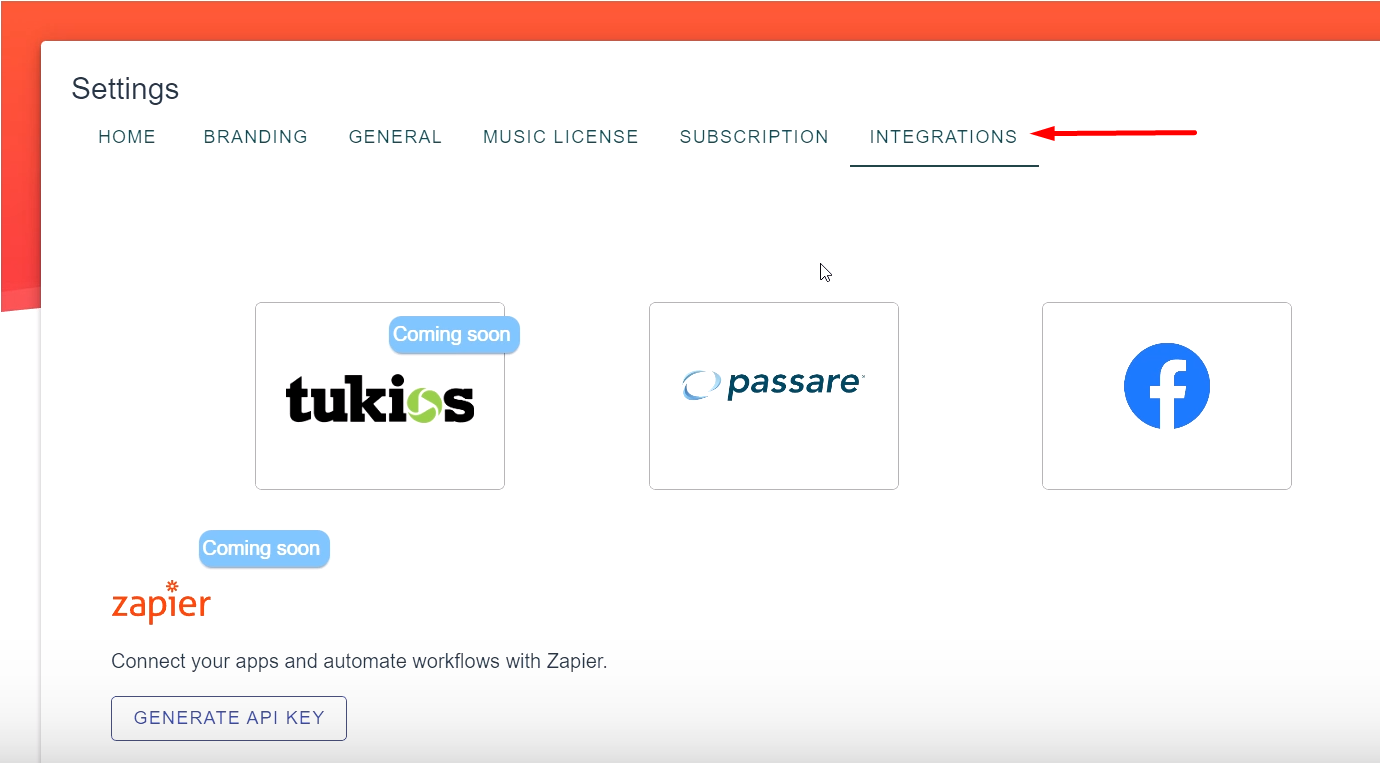 A pop up will ask for your API key. If you already have an API provided by Passare, enter that here. Otherwise, you can request a key.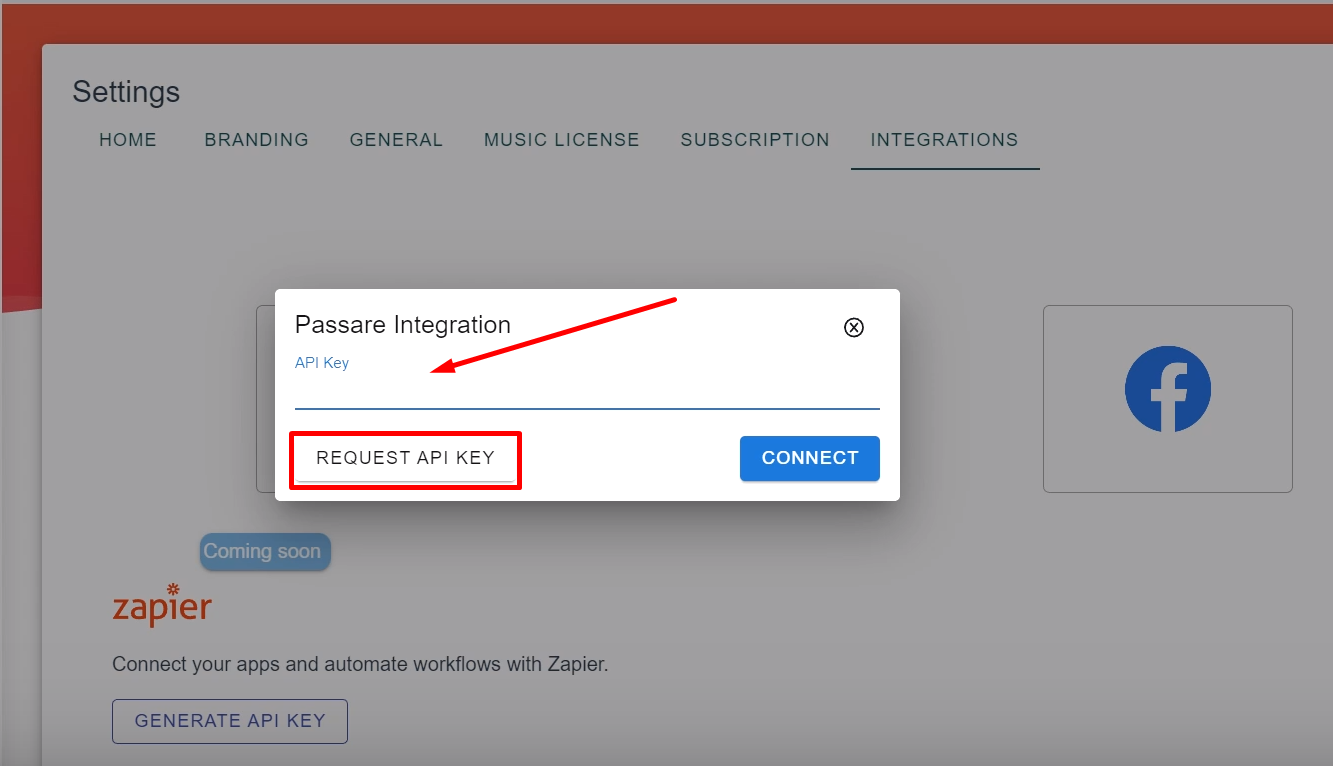 If you requested a key, you will be directed to fill out a form. Your form will populate with your information. Verify everything is accurate and click Submit.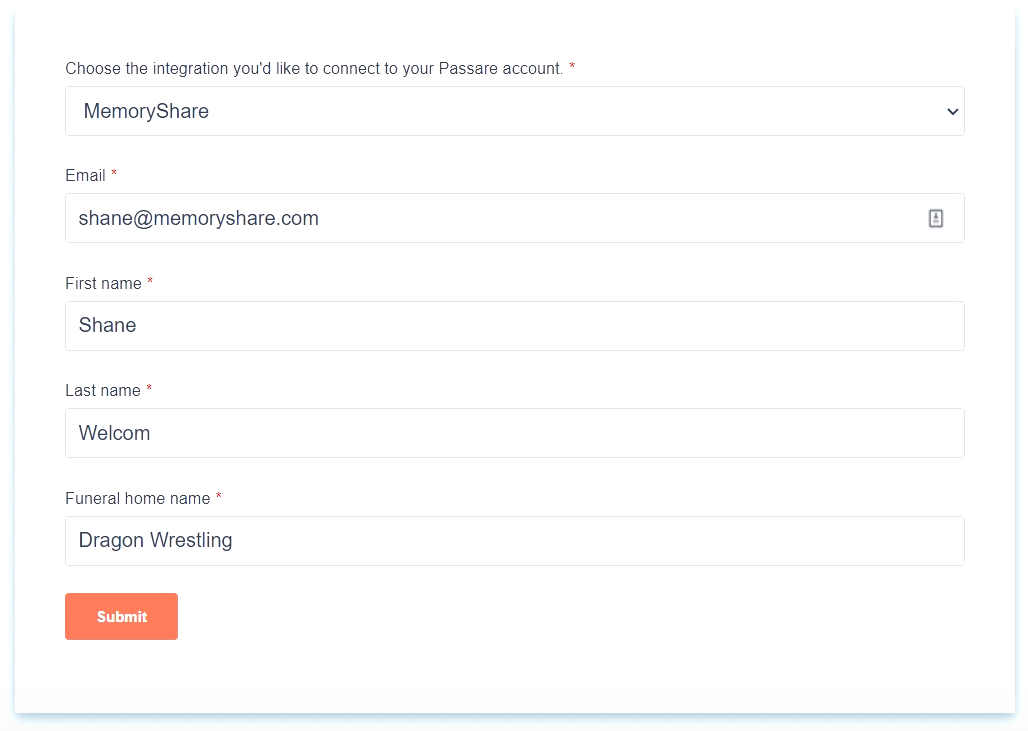 At this point, Passare will send an API key to the MemoryShare team to finish setting up the integration.
Once setup is complete, your MemoryShare portal will show the Passare integration enabled.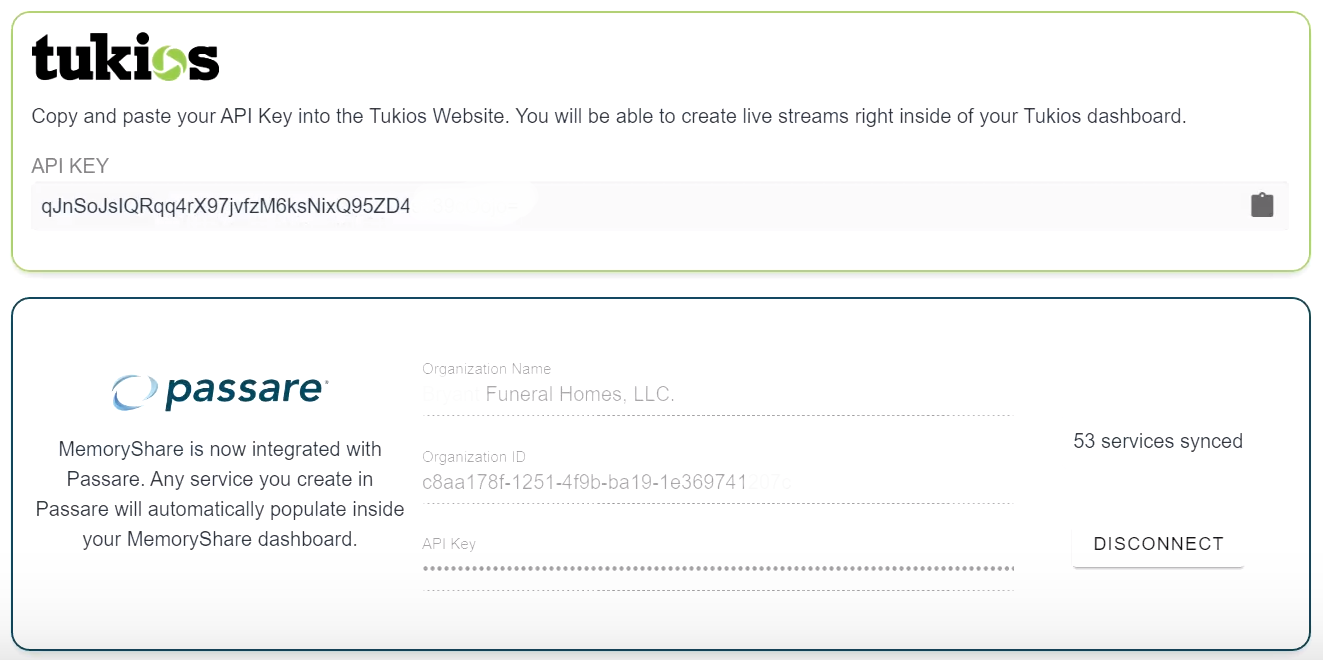 All public events added to the case's Funeral options page will be synced to your MemoryShare portal automatically. Any case notated with a Passare logo indicates case synced from Passare.

💡 FYI: If MemoryShare shows a case with Incomplete services, that means you need to enter an event into the Passare case or add it manually to MemoryShare.

Things to keep in mind
✔️ Event details are synced from the Funeral Options page in Passare
✔️ Only public events will be synced to MemoryShare
✔️ The sync is automatic, once the page is saved
✔️ The integration pushes details to MemoryShare, but does not pull info back to Passare
✨ See a full list of information sent to MemoryShare here.
For additional help with MemoryShare, you can contact them on their website.
Need help? Email support@passare.com or call 1-800-692-5111!