Forget Post-it's and utilize Passare's Internal Notes.
Internal Notes:
Need to remind a coworker about a meeting? Use the @ symbol to Mention them in a Note!
Within a case, on the Internal Notes page (or any page that has notes), use the @ symbol followed by the person's name to mention and notify that person.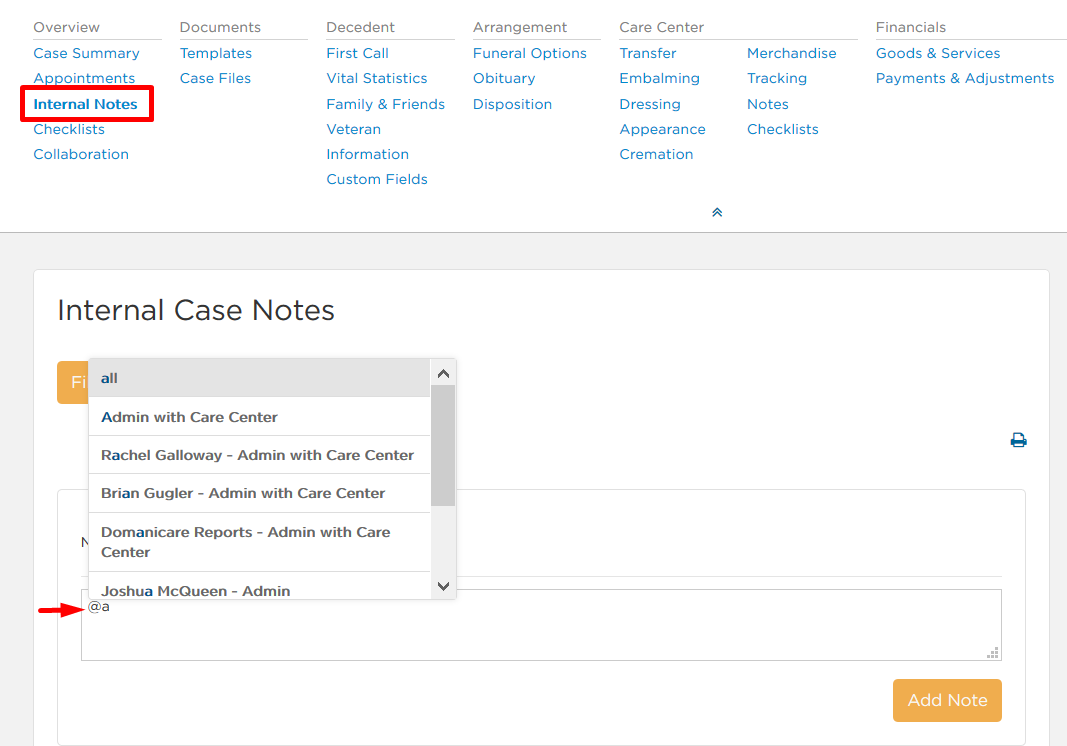 If you want to include multiple colleagues, separate them with a comma and space.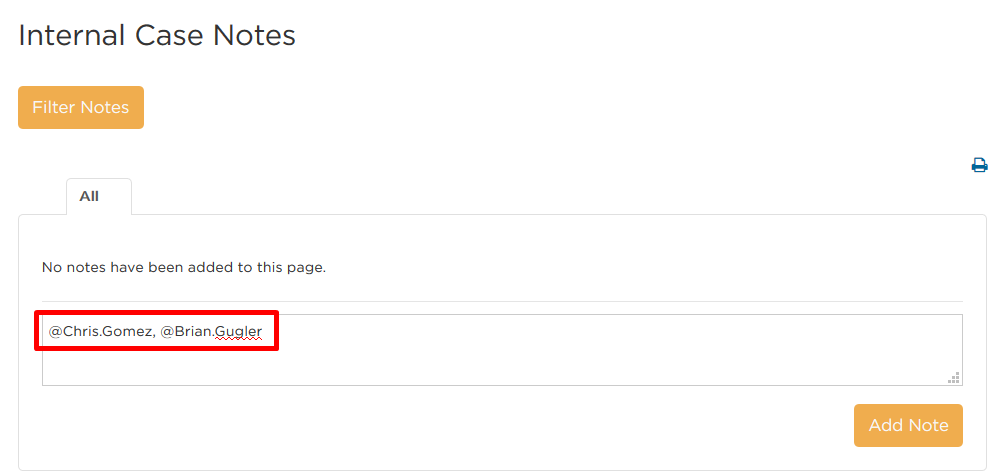 To mention and notify all coworkers in a specific role, i.e. Funeral Director, use the @ symbol followed by the role.
The notification will then go out to everyone with that role.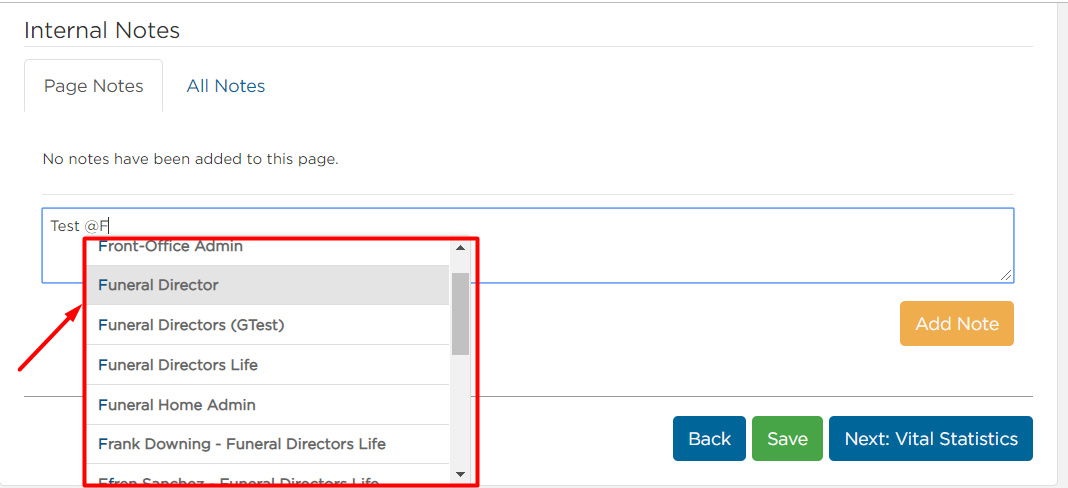 Want to notify everyone? Type @all to include all active users that have their Alert Preferences enabled.
Internal Notes are available at the bottom of every page within a case.
Select Page Notes if you want your note to appear on just that page or select All Notes if you want the note to appear on every page.

Need Help? Email us at support@passare.com or call 1-800-692-5111!