Manage at-need cases on the go through the Mobile App.
First, have this feature turned on by emailing us at support@passare.com or call 1-800-692-5111!
Once the feature is enabled, visit the Apple Store or Google Play Store and search for Passare+ to download the app.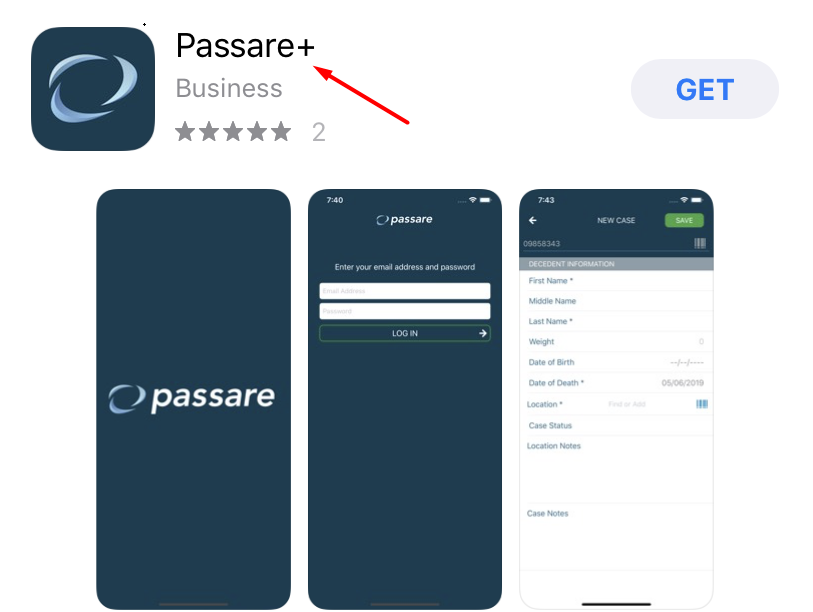 Once the App is downloaded, log in with the same username and password you use for cap.passare.com credentials.
You can now manage and start at-need cases from your mobile phone and tablet!
Shared Devices:
Use the unique Mobile Pin so your team doesn't have to type in their username and password each time. This Mobile Pin can be configured by those with proper permissions.
To find this setting, go to Admin > Users.
Select the User.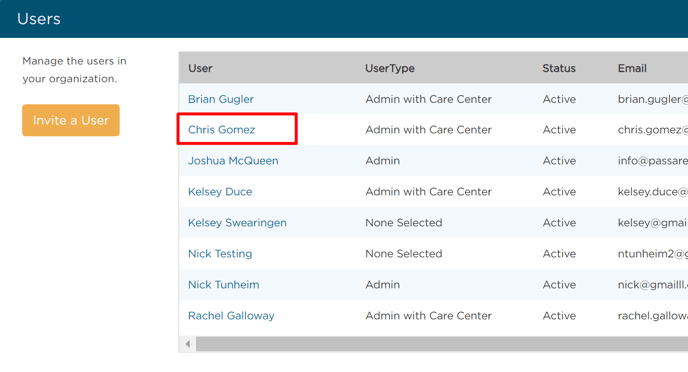 Under Mobile Settings, check Uses Shared Device checkbox. You can then select Auto-Generate PIN, which creates a unique 4-digit Pin for the user.
Click Save.

Note: The unique pin is emailed to the user's designated email.
Once a user receives the Pin by email, they can customize it by going to Admin > My Profile > Mobile Settings. Select which organization you would like to edit and click the Pencil Icon.
Change the pin and click the Check Mark.

Note: Pins are organization-specific, meaning you cannot have the same pin for all organizations.
Commonly Asked Questions:
What Information is Shared from the Mobile App?
Information entered into the Mobile App will be added into Passare. You can find the details in the Care Center under the Tracking page within a case.
Which fields of data will Passare share with the mobile application?
The fields below can be managed from either Passare or the mobile application. Any update that is done from either side will sync up data across both platforms.
Case Status
Weight
Decedent First Name
Decedent Middle Name
Decedent Last Name
Decedent Date of Birth
Decedent Date of Death
How will I know which cases originated from the mobile application?
In Passare, cases that originated from the mobile application will be assigned a "Case Origin" of "Mobile."
Which cases will show in the mobile application?
At the moment, any at-need case that originated in the mobile application or the main Passare application will show in the mobile application.
Where will my mobile application's locations be managed?
Users with the ability to manage locations will be able to continue managing those locations within the mobile application. Locations within the mobile application cannot currently be managed within the main Passare application.
How do I add a case identifier to a case within the mobile application?
Case identifiers can only be managed within Passare. If a user creates a case within the mobile application and hits SAVE, that case will assume the next case identifier available from the case identifier templates that are set up within your Passare instance.
Need More Information?
Need Help? Email us at support@passare.com or call 1-800-692-5111!