Configure your case listing page and columns to clearly display all pet case information on your dashboard.
Note: If you don't have access to Pet Cases, shoot us an email. This is something we'll need to turn "On" for you to utilize the feature. We'll need your pet price list and any pet-related documents you'd like uploaded (certificate of cremation etc.).
Organizing Your Case Listing Page:
Create a case listing tab to easily view and organize all of your pet cases. While on your Dashboard, select your Case Listing page. On the All Cases tab, click Filter Cases.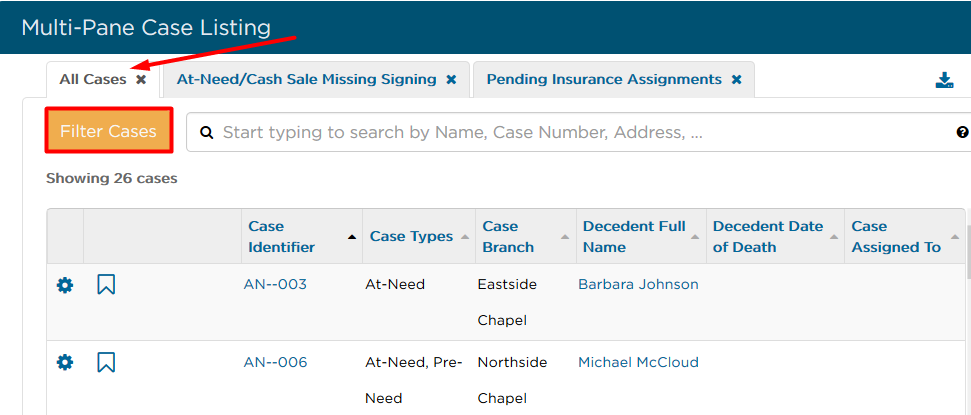 A modal will appear. Select Pet Cases from the top drop-down > Show in a New Tab.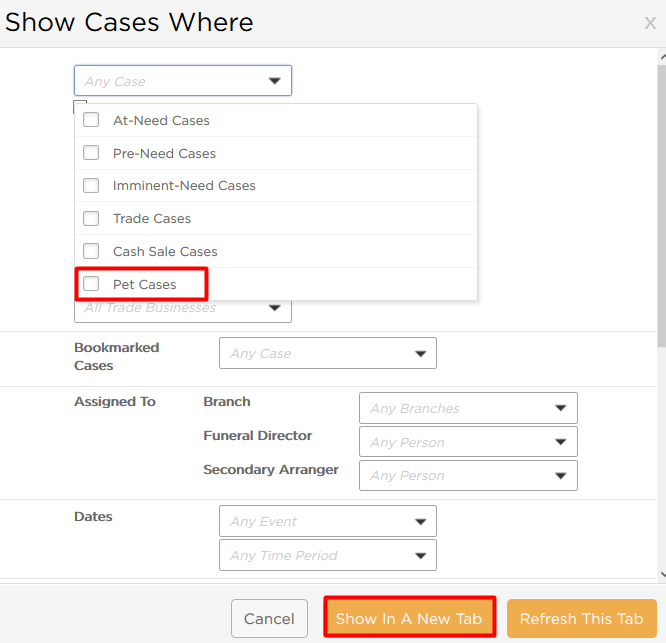 To save this filter so the tab's always available when you log in, click the green Save button on the right, name the tag "Pet Cases," and hit Save. For more information on this process, see How to Filter Cases with Case Listing Tabs.

Customizing Pet Case Columns:
You can also customize your columns on this tab so the information shown will be relevant to pet cases specifically. Click the Settings gear icon

. Delete unnecessary columns such as Decedent First Name and Decedent Last Name by clicking the trash can icon

. You can also type "pet" in the gray search box to view other pet-related options you might want to add. Drag any you'd like to include over to the Column list on the right. Click and drag the column names to rearrange the order in which they will appear (top to bottom will show left to right on the Case Listing page). Once you're finished, hit Save to update your column titles. For further assistance, see How to Customize your Case Listing Page.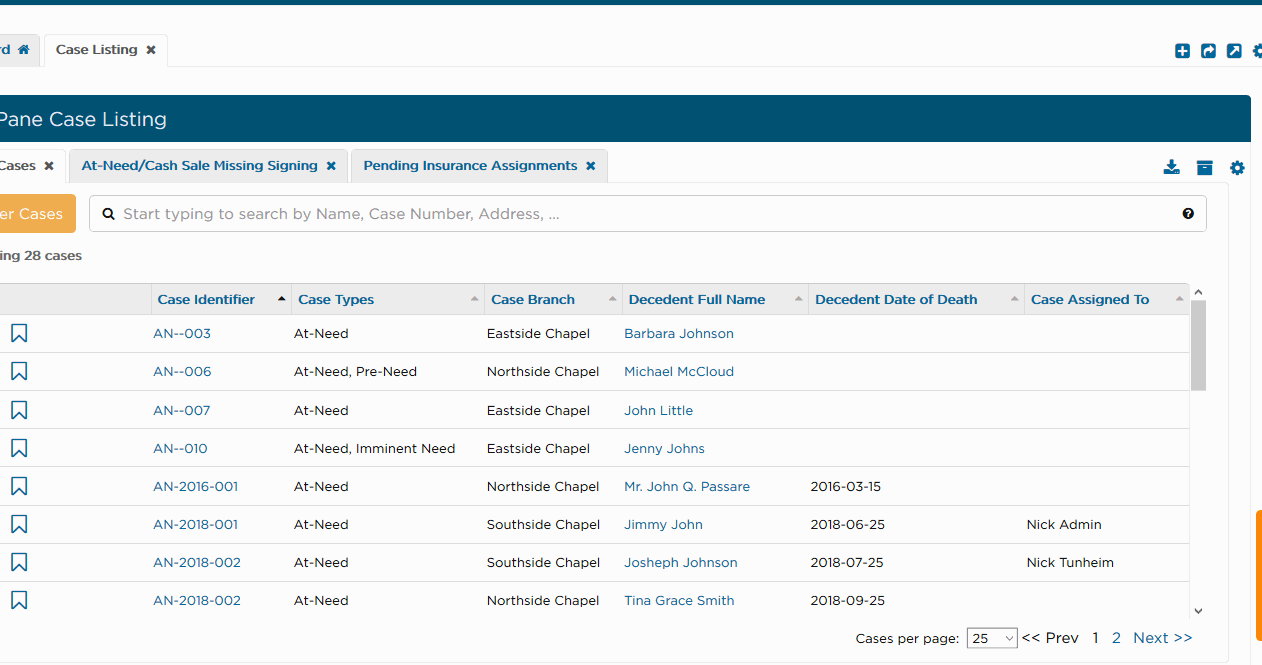 Need More Information?
Need Help? Email us at support@passare.com or call 1-800-692-5111!