Pennsylvania Users can streamline their business right from Passare by utilizing the EDRS Integration.
The first step in this process is to complete an Application to Transmit Death Data via the PA EDRS Bridge and submit by fax or email to the PA DOH. The fax number and email address can be found at the end of the application.
Next, there will be a training with DOH and a Passare Representative.
After the training, Support can turn on the Integration.
Once the Integration is turned on and before you sync your first case, we recommend connecting your Passare Users and Locations to the EDRS system.
USERS:
Go to Admin > Users.
Select the User Name and scroll to down to EDRS.
Make sure the Send Data to EDRS is turned ON.
From here, you're going to map the Passare User to the EDRS user account.
Select the EDRS Data Provider drop-down and choose the corresponding User's Name.
Save.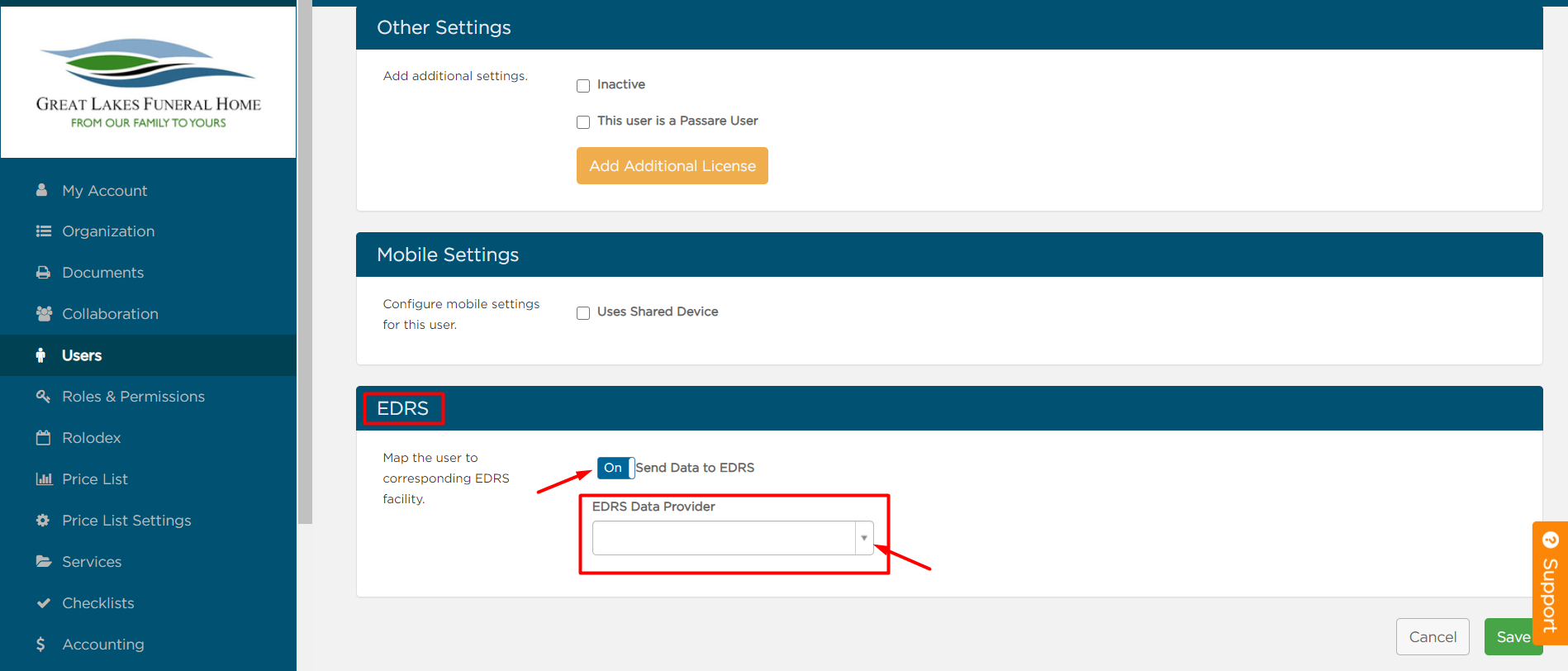 Don't see the User Name? This means that the User does not have an EDRS account set up. The User will submit a request form to BHSR and they'll provide the user with a username and password.
LOCATIONS:
The steps are the same as above, but we'll map locations.
Go to Admin > Rolodex.
All Death locations such as, Hospitals and Hospice, as well as Disposition locations will need to be connected to the EDRS system.
Select the first location.
Scroll down to the EDRS section.
Make sure that the Send Data to EDRS is ON.
Select the location name in the EDRS Facility drop-down.
Save.
Repeat the above steps for ALL locations that need to be mapped to EDRS.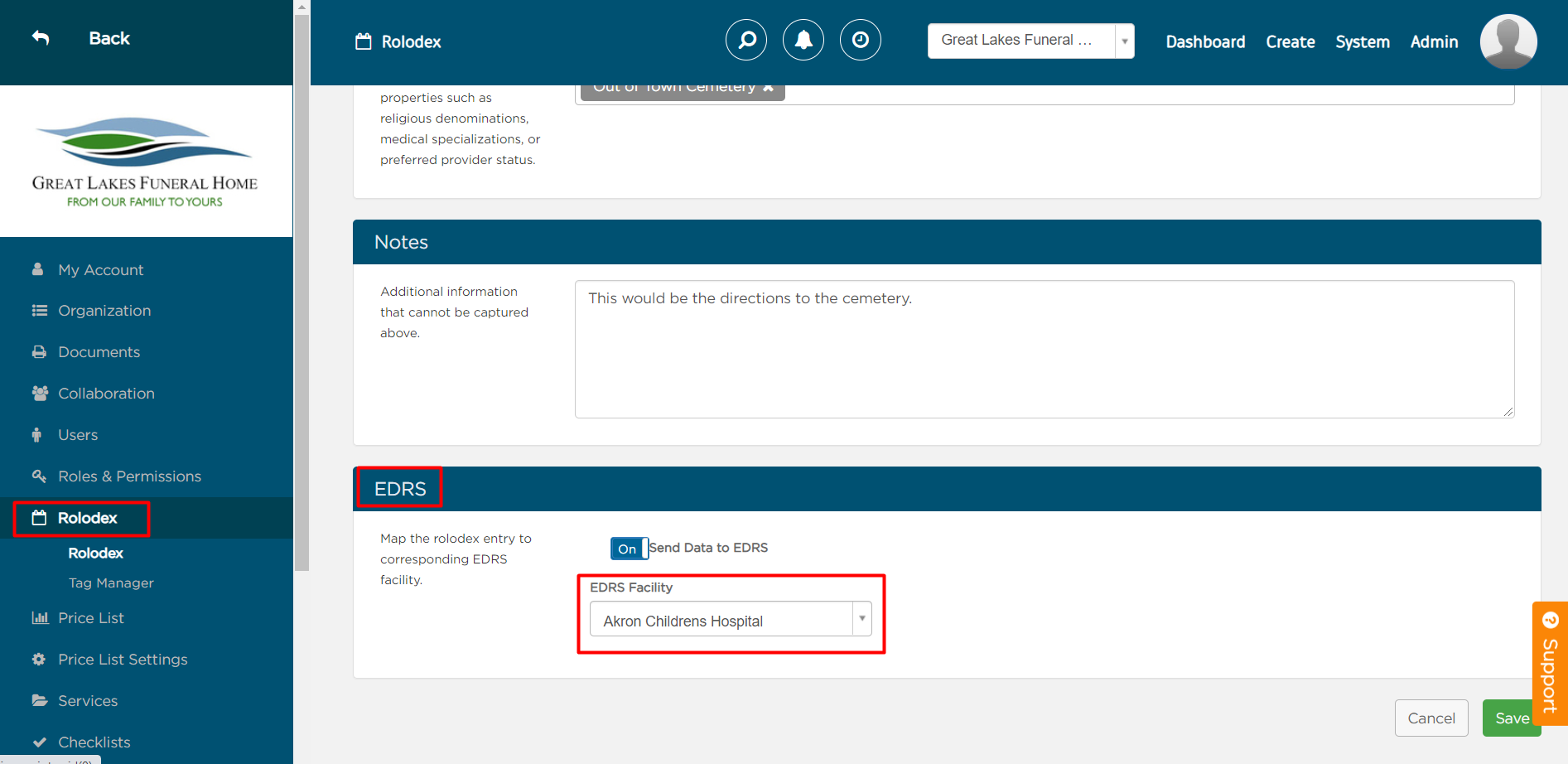 Don't see the location name in the drop-down? That means this is not a location in the EDRS system. To add a location to EDRS, send an email to RADHDeathSupport@pa.gov with the following details: Facility type, Facility Name, and Facility Address including Zip. They will let you know when the location has been added.
Need More Information?:
Need Help? Email us at support@passare.com or call 1-800-692-5111!