Add your most frequently used price list items to a contract with a click of a button.
Adding Item as a Quick-Add:

Go to Admin > Price Lists.
Note: Editing these options is dependent on your user Roles & Permissions settings.

Select the price list item or package you want to appear in Quick-Adds.
Scroll down to Visibility, and check the box for Show Item in Quick-Adds.
You can also select the Case and Disposition Types where the item will appear.

Searching an Existing Quick-Add Item:
To find which items have already been marked as a Quick-Add > Select Filter Items > Check Yes for Quick-Add > Show in a New Tab.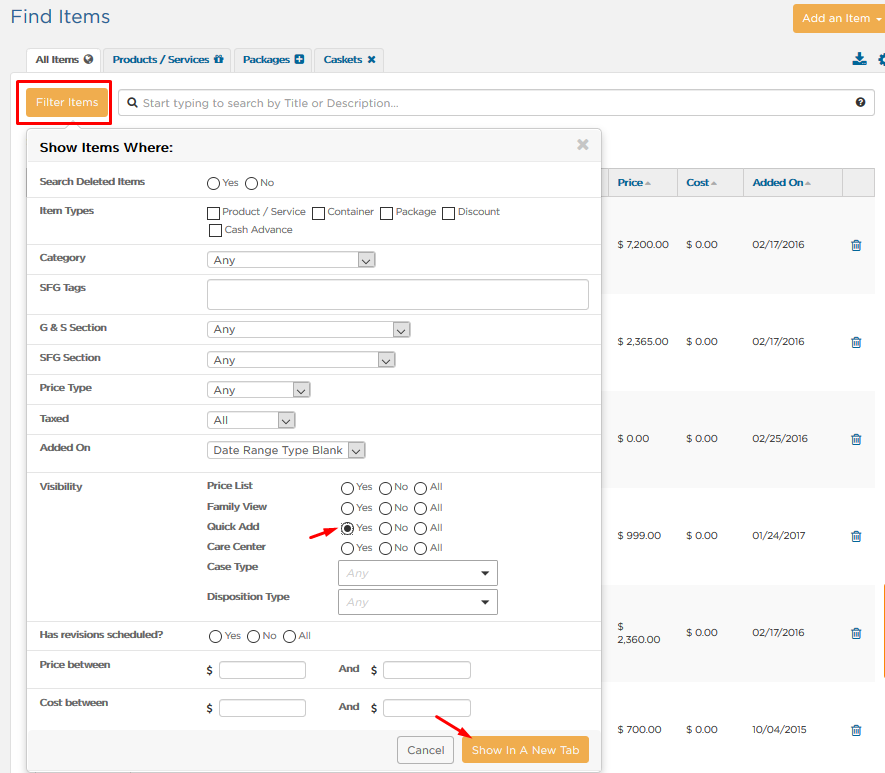 Adding Quick-Add to a Contract:
From any case, under Goods & Services, you can search for Quick-Add items and add them to the contract.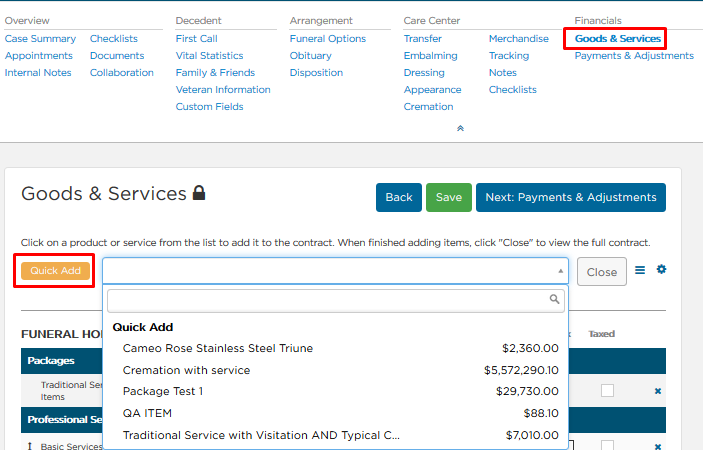 Need More Information?
How to Add or Edit a Price List Item
How to Configure Price List Discounts
How to Schedule a Future Price Change
Need Help? Email us at support@passare.com or call 1-800-692-5111!