Have a business or contact you work with on a regular basis? Promote them as a custom Rolodex entry to use for all cases.
Promote Custom Entries:

When someone enters a person, business, or organization in a case, the contact is saved to that case. However, it won't be available across all cases until a Funeral Home Administrator promotes the custom entry to the Rolodex.
To manage your Rolodex, go to Admin > Rolodex.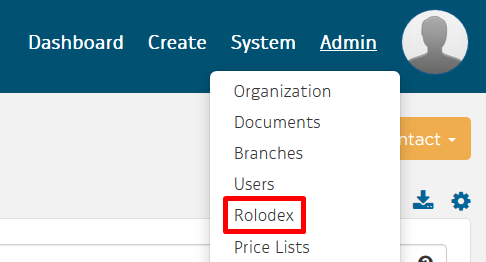 To view custom entries:
Select Filter Contacts > Check the box for Custom entries only > Show in a New Tab.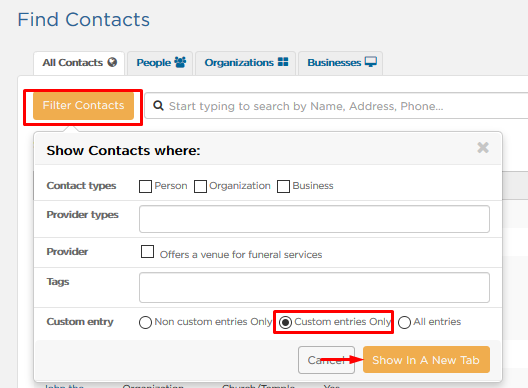 The new tab will show all the custom contacts that have been entered into cases.
From here, you can delete duplicates, edit typos, and promote any contacts that you want to use across all cases.
If you see an entry you want to delete, select the trash can icon next to the entry.

To edit, select the entry name. From here, you can update the type of entry, contact information, and more.

To save the tab > Select Save > Enter the Tab Name > Save.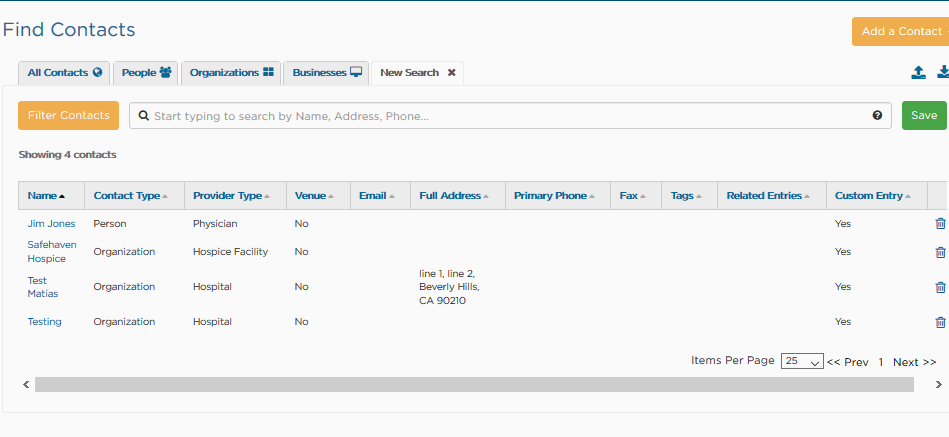 If you find a custom entry you want to promote, select the Name.

Scroll to the bottom of the page and check the box for Promote to Main Rolodex > Save.

The contact will now appear as an option on all of your new cases and will no longer appear when you filter for Custom Entries Only.
Case Only Custom Entries:
Administrators also have the option to prevent the creation of custom contacts.
Under Admin > Organization, select Corporate Info.
Under Basic Information, select the box for Custom Rolodex entries, created in a case will be 'Case Only' and Save.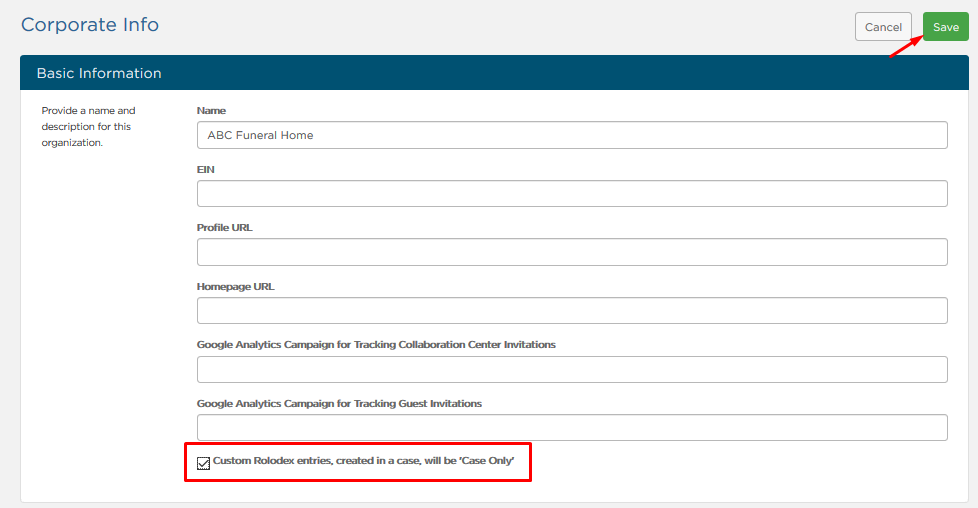 This option will apply to the entire organization.
Need More Information?:
Need Help? Email us at support@passare.com or call 1-800-692-5111!