Process credit card and ACH payments in Passare when you register with Passare's payment processing company, First American.
Getting Started
Use the link above to start your registration.
Follow along to learn how to register with First American payments:
Step-by-Step
1. About you
When you start the application the first section will be About you. Typically the owner or partial owner will complete the application.

2. About your business
The next section will be About your business. The Legal Business Name is the business name you have registered with the state and IRS. The Business DBA (Doing business as) Name is an alternative name that's also registered with the state often referred to as your trade name. If you don't have DBA name enter the Legal name again.
You'll also need to have your Federal Tax ID and Bank info available.
When you get to the question Largest Expected Monthly Volume and Largest Expected Transaction Amount, you'll enter an estimated amount of how much credit card volume you expect to process.
Once you've completed the section select Continue to move to the next page.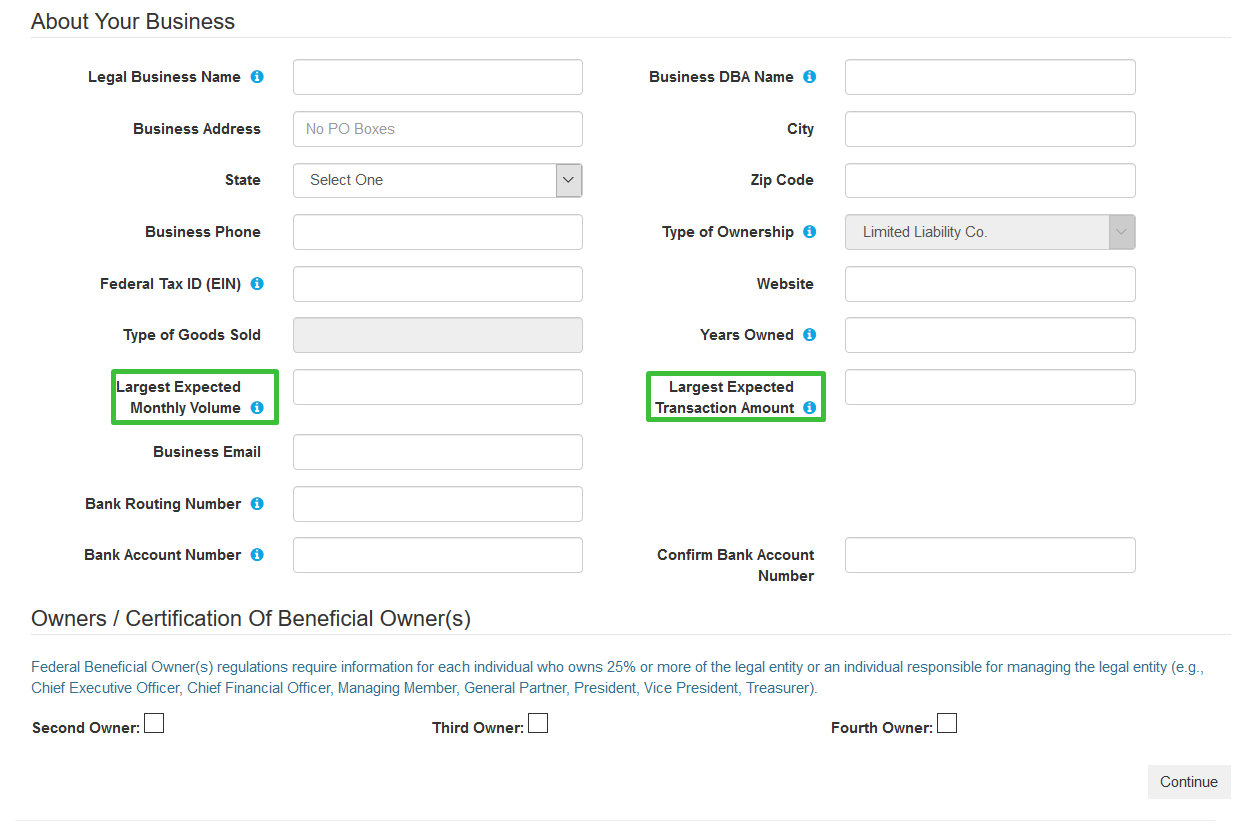 3. About your credit
This section will include questions about your credit based on the social security number entered in the About You section.
These questions help speed up the review process. You can choose not to answer them, but it'll take longer to approve your application.
4. Rates and Fees
The next page will review your rates and fees and ask you to agree to the terms and conditions.
Once you agree to the terms, select Accept to submit the application.

5. Finishing up 🎉
You should receive an email letting you know your application has been submitted and is under review. It typically takes 24-48 to approve.
Once approved, someone from Passare will contact you to
Connect your account.
You'll also receive tracking info from First American to track your payment terminal.


***If you have multiple locations you'll need to complete an application for each location.
Need Additional Information?
Need Help? Email us at support@passare.com or call 1-800-692-5111. Or call First American support at 1-844-898-0341.