Need a task done by a certain date or time? Utilize Passare's Reminder feature to send a task to colleagues.
Accessing Reminders:
Reminders can be accessed in two ways.
Option 1: By the Reminder Icon at the top of every page in the system.
Option 2: From the Dashboard Reminders widget, click Add Reminder.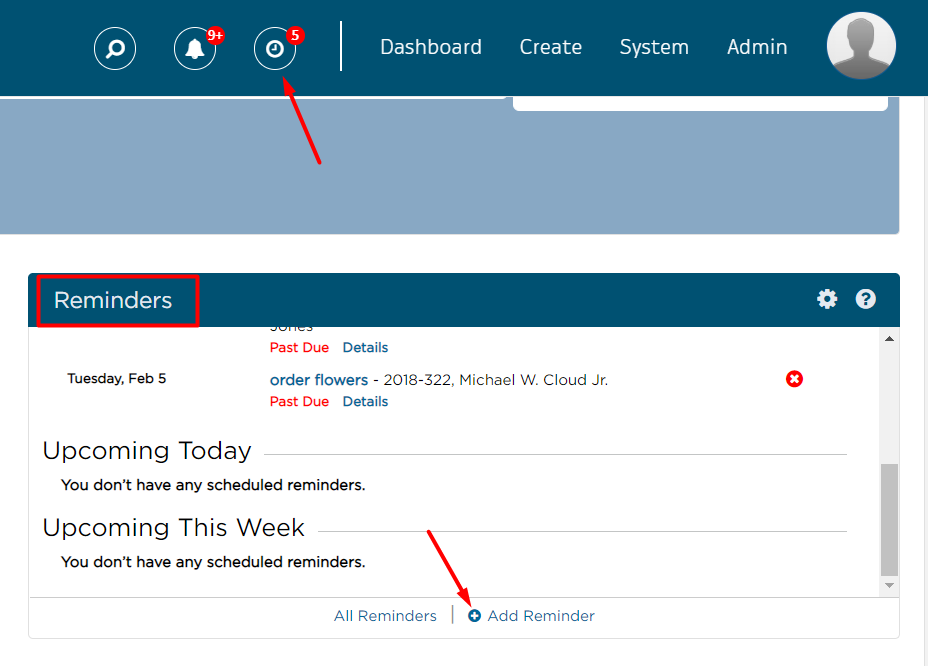 Click Add Reminder.
Add a Title, schedule the reminder for a day and time, and add as many recipients as you like under Send Reminder to.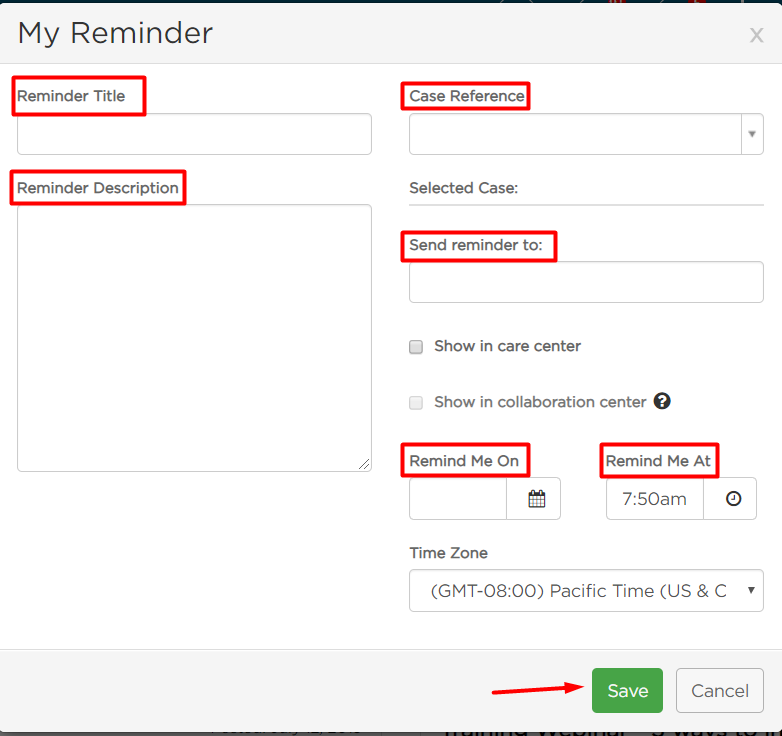 Reminders are date and time specific and will show on the designated date.
If you would like the reminder to show on your dashboard as well? Simply include your name in the Send Reminder to.
If you're not included in the Send Reminder to, you can view past Reminders under your Sent tab under All Reminders.

You can also delete Reminders without impacting other coworkers who were tagged in the Reminder.
Click Save and you're done!
Commonly Asked Questions:
What if I didn't receive a reminder?
Double-check to make sure that your Alert Preferences are turned on for Reminders. To do that, follow How to Create Alert Preferences for Reminders & Notifications.
Need Help? Email us at support@passare.com or call 1-800-692-5111!