Export Chart of Accounts for QuickBooks Online
This can be used to set up the Quickbooks Online chart of accounts.
QuickBooks Setup:
Login into QuickBooks Online
Go to Accounting > Chart of Accounts
Select Run Report in the top right-hand corner.

Select the gear icon in the top right-hand corner.
Be sure these settings are selected:
Account #
Account
Type
Detail type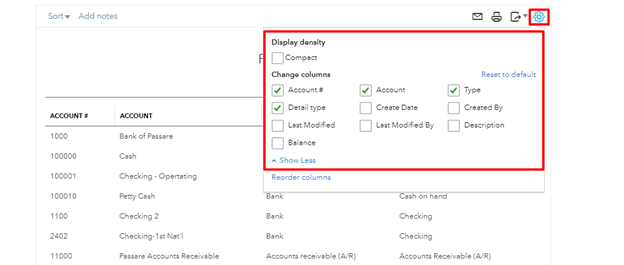 Select the paper with an arrow icon below and Export to Excel.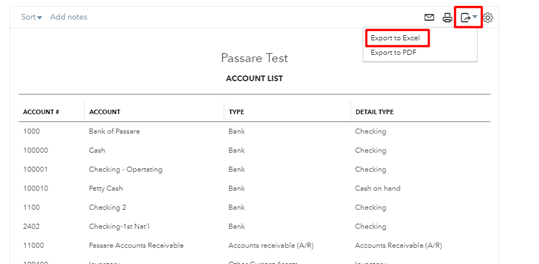 A file will download > Attach that file to an email and send to the Implementation Manager.