Share obituary and service details with a few easy steps. Why jump around when you can use one system for all your data entry?
Tukios websites
Tukios now offers websites! "No setup fees. No monthly hosting. Just bigger flower commissions. Backed by the support team you love!" Check out their website for more information.
How to send info to your Tukios website
Send Vital Statistics and Service information to your Tukios website by selecting the Sync button for the Obituary (API) in the Integration Settings.
To send Obituary information:
First, select Lock Obituary in the Planning Center sidebar.
Save the page.
Then, click the Sync button for the Obituary (API) under Integration Settings.
NOTE: After you sync, it may take up to 5 minutes to see the information on your website.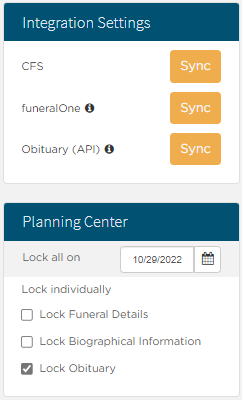 The following fields will be sent to your website
Vital statistics
✔️Name
✔️Date of Birth
✔️Date of Death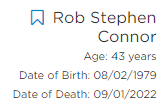 Funeral Options
✔️Services (only Public)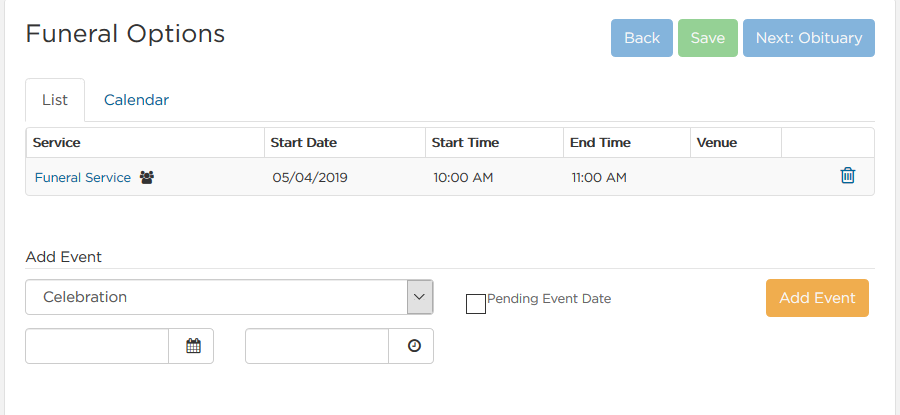 Obituary
✔️ Obituary
✔️ Obituary Photographs (both Primary and Secondary)
✔️ Memorial Donations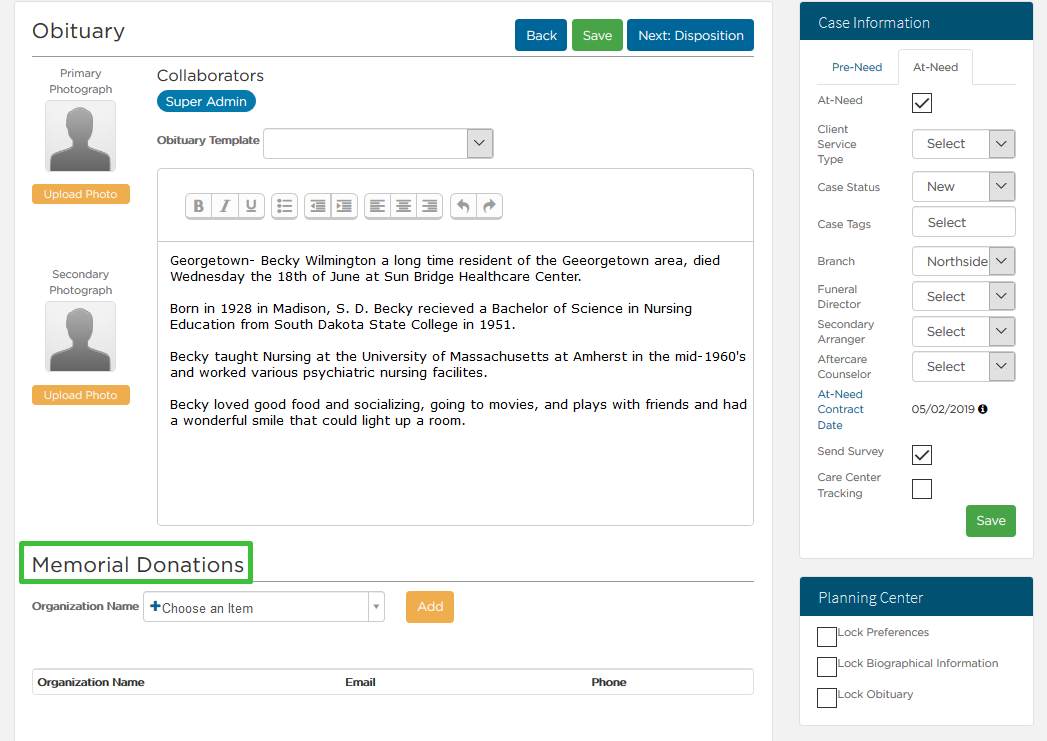 This integration is for Tukios websites only. It does NOT include photo sharing for tribute videos.
Need help? Email support@passare.com or call 1-800-692-5111!