Do you need labels for an upcoming promotion or holiday card? Use Passare's User Reports to create a report for your Mail Merge!
Generating User Report:
To get started, go to System > Reports.

Go to User Report > Add New Report.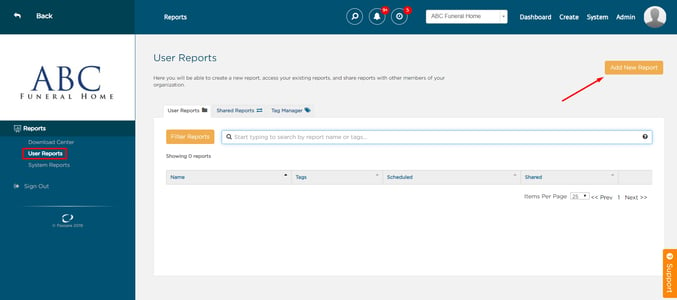 The first thing you will want to do is Name Your Report.
Under Basic Filters, you will select Case Type(s), Case Status(es), Case Tags, and Branch(es).
Note: Case Status and Case Tags are identifiers unique to your organization.
See How to Add, Edit, & Delete Case Statuses and How to Add, Edit, & Delete Case Tags for more information on how to set up Statuses and Tags.

Next, you will start to Build Your Report.
Choose what you want to show in Rows show results for. Typically, funeral homes select Cases for this type of report (for a broader list of contacts, you may also choose Family & Friends).

Under, Available Report Information, search for Informant or the group you want to create the labels for.
Drag the information you want to include into Build & Organize Report Columns.
For this type of report, you will only want to select the information you want to appear on the label.
We suggest Full Name, Address Line 1 (Address Line 2, if needed), and City, State Zip.

You can filter the report even further by using Advanced Filtering.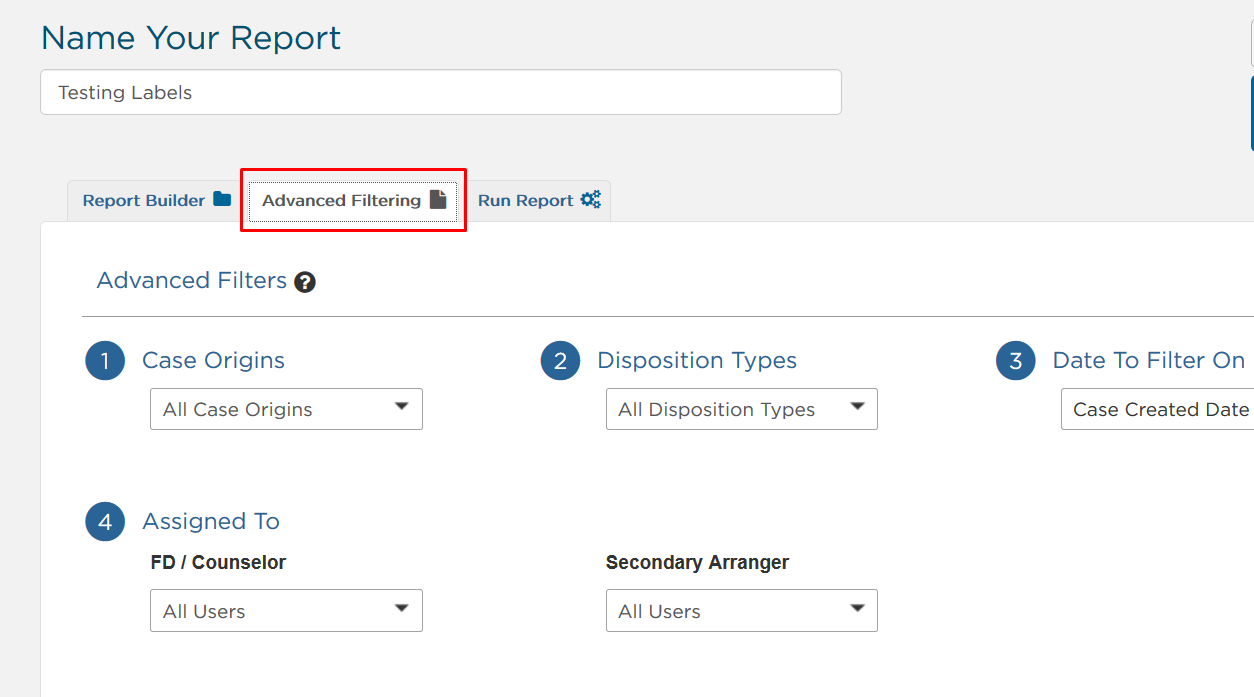 Once, you have selected all of your filters, go to the Run Report tab.

For a Mail Merge report always select Excel CSV for the Report Format!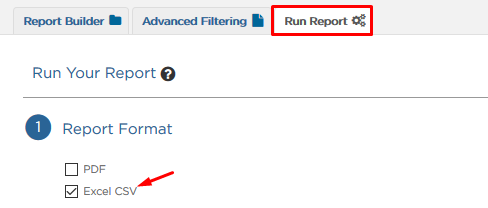 Under Date Range, select Use specific start and end date.
Choose your Start and End Date.

Select Save & Run. The report will appear in the Download Center.
Go to the Download Center and Download & Save the excel file to your computer.

Completing the Mail Merge:

Open the saved Excel file from your computer. Once opened, you can delete unneeded contacts or edit outdated addresses.
You will need to delete the top lines with the Funeral Home Name and the Report Ran On as well as the bottom rows with Basic Filter Criteria.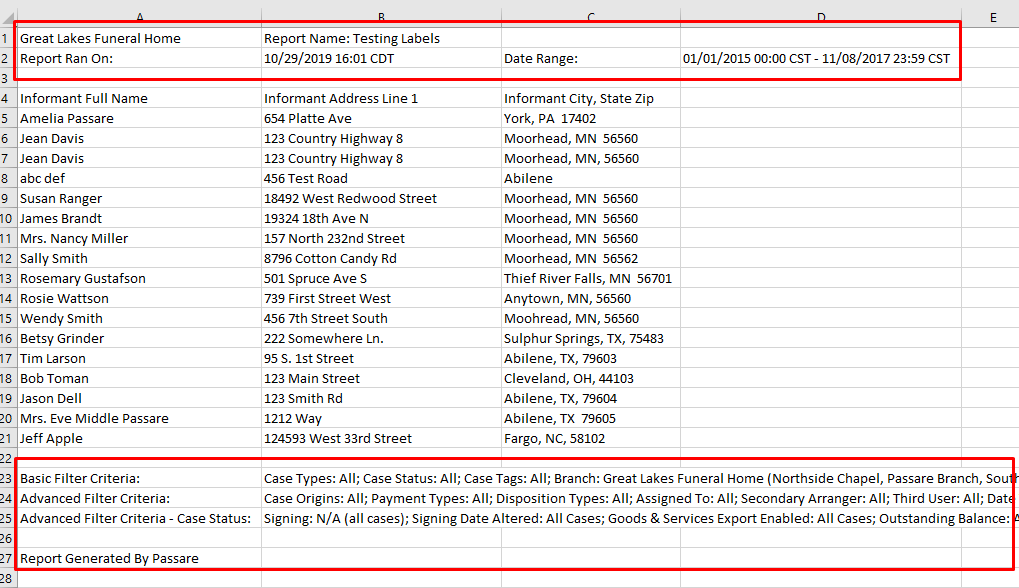 Make sure to leave the column headers!

Once you have edited the excel file, Save and Close.
Then open a Word document. Once opened, select Mailings > Start Mail Merge.
There will be several options to choose from. For this example, we will pick Labels.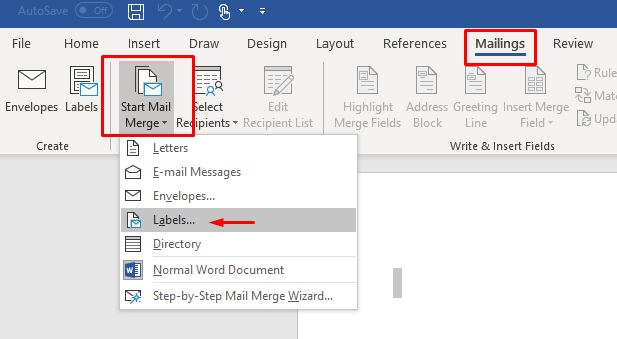 For Label vendors, find Avery US Letter.
Use your box of labels to find the correct Product number. Once found, select OK.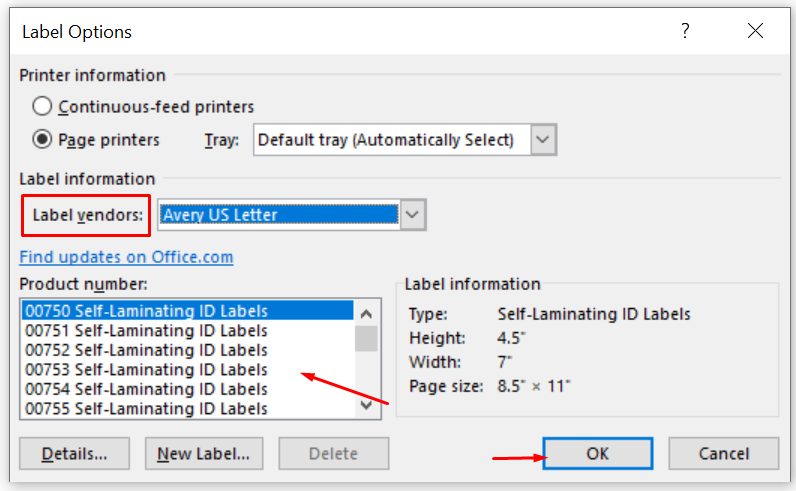 At the top of the Word document, Select Recipients > Use Existing List > Locate the saved excel file and hit Ok.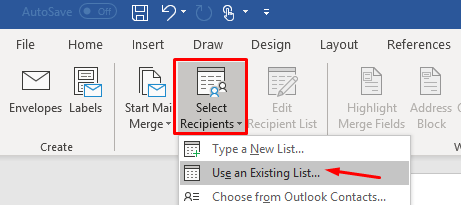 You will see <<Next Record>> on all of the labels except the first one.
Click into the first label and select Insert Merge Field. The columns from the report will show as field options.
In the first label, put your cursor where you want the Name to go, select Informant Name, and it will appear on the label. Hit Enter and repeat this step for the Address and City, State Zip.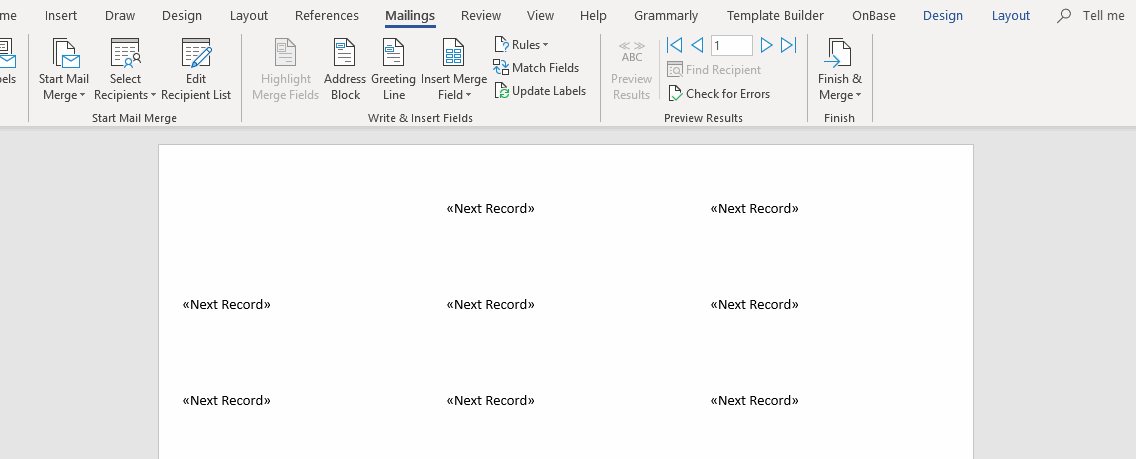 Then select Update Labels. This will add the fields to all of the labels.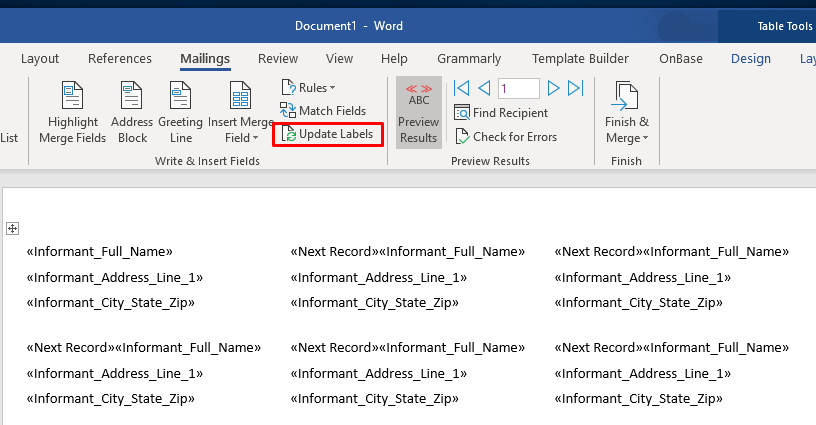 Lastly, select Finish & Merge > Edit Individual Document.

Check the box for All and hit Ok.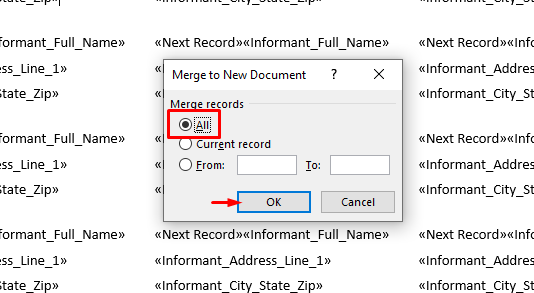 The names and addresses should now appear on the labels. You are now ready to edit and print the labels!
Need Help? Email us at support@passare.com or call 1-800-692-5111!