Download and print a form for multiple cases and locations. Select which form you'd like to print, customize the filters, and watch how much time you'll save!
Create a Batch:
To get started, select Admin > Documents at the top of your screen.

Under Documents > select Templates, and find the form you'd like to print in Batch
(i.e. a survey letter, invoice). Select the form.
You should see an option to select Batch Form Type.
Select Duplicate the Entire Form for Each Case.
Choose the Form Category and Save.

If you don't see this as an option, it means it's a global form and only the Passare team has access to it. Let us know if this is the case and we can add it to batch forms.

Next, select System > Batch Forms at the top of your screen.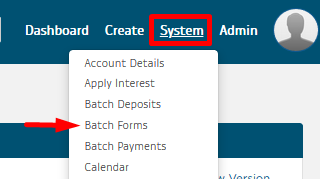 Select the Form you added to batch.

Next, select which specific cases you'd like the form to be printed for by making selections in the Filters section.

Filter Tips:
✔️ The Date Range is based on Date to Filter On. For example, if you select the Death Date as the Date to Filter On and Past Month as the Date Range, it will pull all the cases whose date of death is from the previous month. However, if you select Case Created Date as the Date to Filter On, it will pull all cases that were created the previous month.
✔️ Due Date relates to Invoices. If you want to see all invoices that are 30 days past due, you can select "30," etc. Be sure to have a Due By selected on the Payments & Adjustments page for this to work!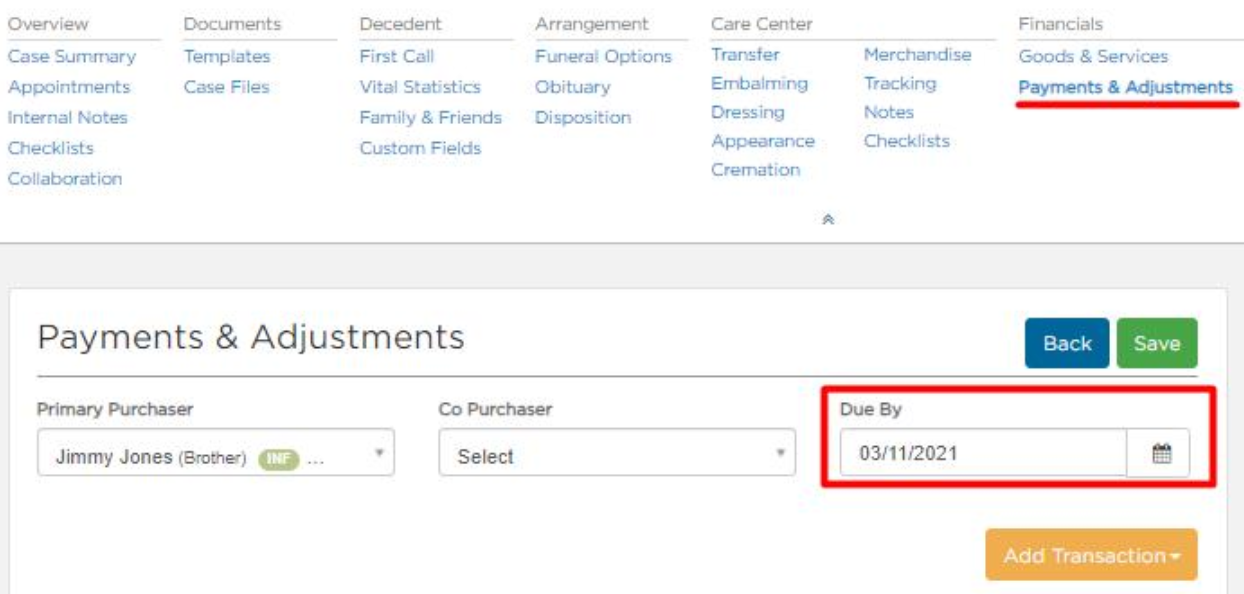 ✔️ Outstanding Balance can also be helpful for invoices. If you select yes and positive, you'll pull all cases in the date range selected that have an outstanding balance and still owe an amount.You also have the option to select cases without a balance or all cases.
Once you've made your selections select Run Batch Forms.

You can also Save Configuration if you'd like the Batch settings to be saved for future use.
Once the configuration is saved, you can access the configuration under Saved Configurations.

After Running Batch Forms, select System > Download Center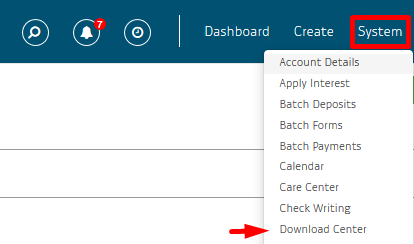 Depending on the number of cases you're pulling (i.e. if you are pulling all invoices from an entire calendar year), you may have to wait a little while before the download is ready.
As the batch is downloading, it will show up in the In-Queue section of the Download Center.
Once the batch is finished downloading, it will show in Ready for Download.
Select Download to view the batch. You can also save or email the batch.

Commonly Asked Questions:
How are batch forms sorted?
Batch forms are sorted alphabetically by branch. Then, they are sorted alphabetically by the last name on the case.
Need Help? Email us at support@passare.com or call 1-800-692-5111!