Your case listing doesn't have to be cluttered with duplicates. Clean up cases easily with Case merging.
Merging cases in Passare is simple. First, select one of the cases you want to merge.
Click the ellipsis in the top-right and select Merge.
⚠️ You should always search for a case before creating a new case to avoid duplicates whenever possible.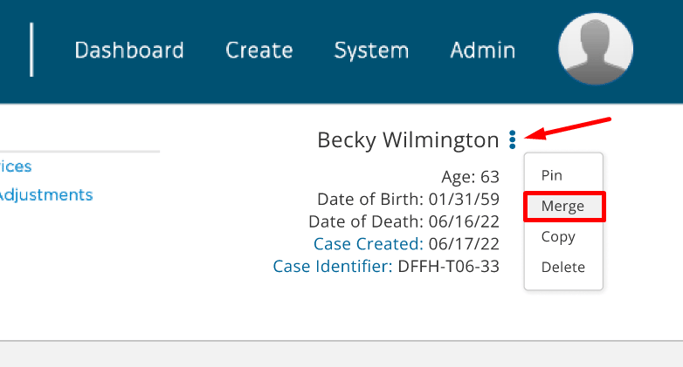 The merge modal will appear, displaying key information from the first case.
Search and select the other case to merge using the search bar on the right.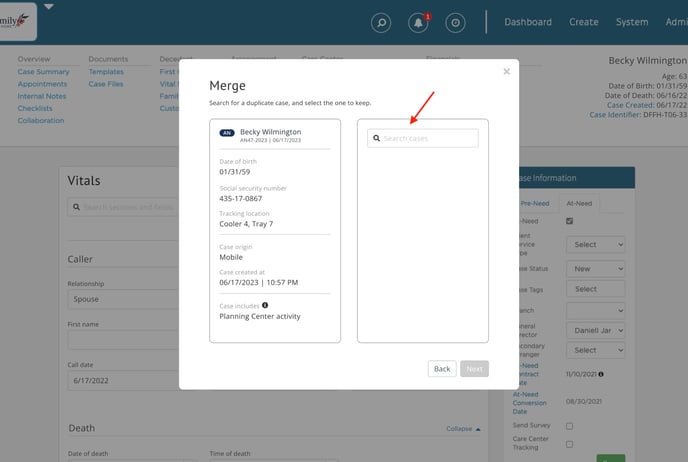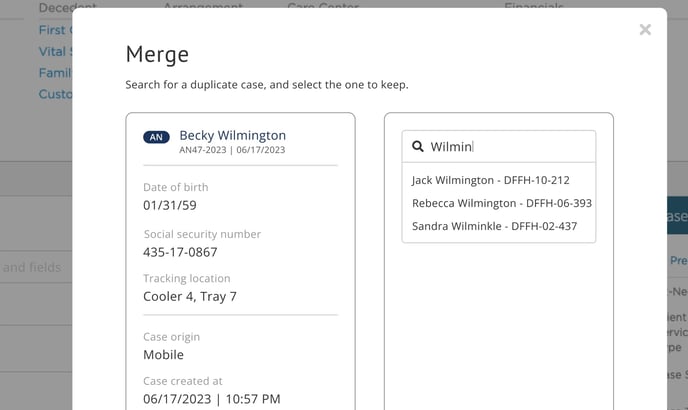 Once you have selected a second case, you will see its information populate on the right.
To view additional details, click the information icon. Click on both icons from each case to compare the additional details side-by-side.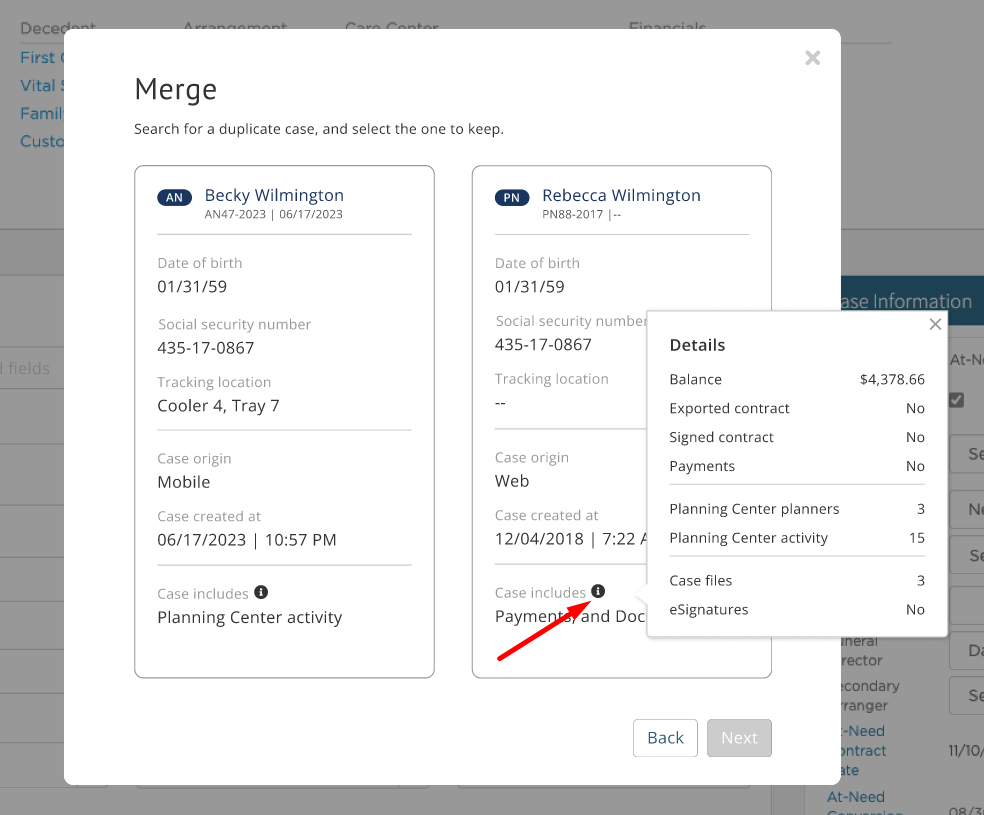 Select which case you want to keep. The selected case will highlight in blue.
Click Next.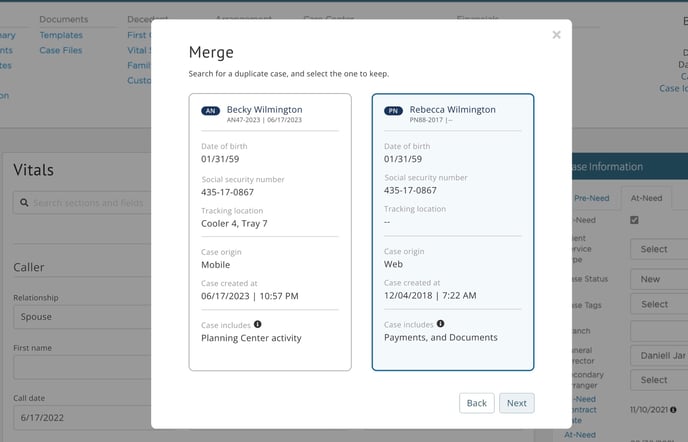 If you are merging different case types, you will be asked to select which case type to keep.
Click Next.

If the cases have conflicting data, you will see this detailed out side-by-side.
Use the radio buttons to select which data to keep in your master case.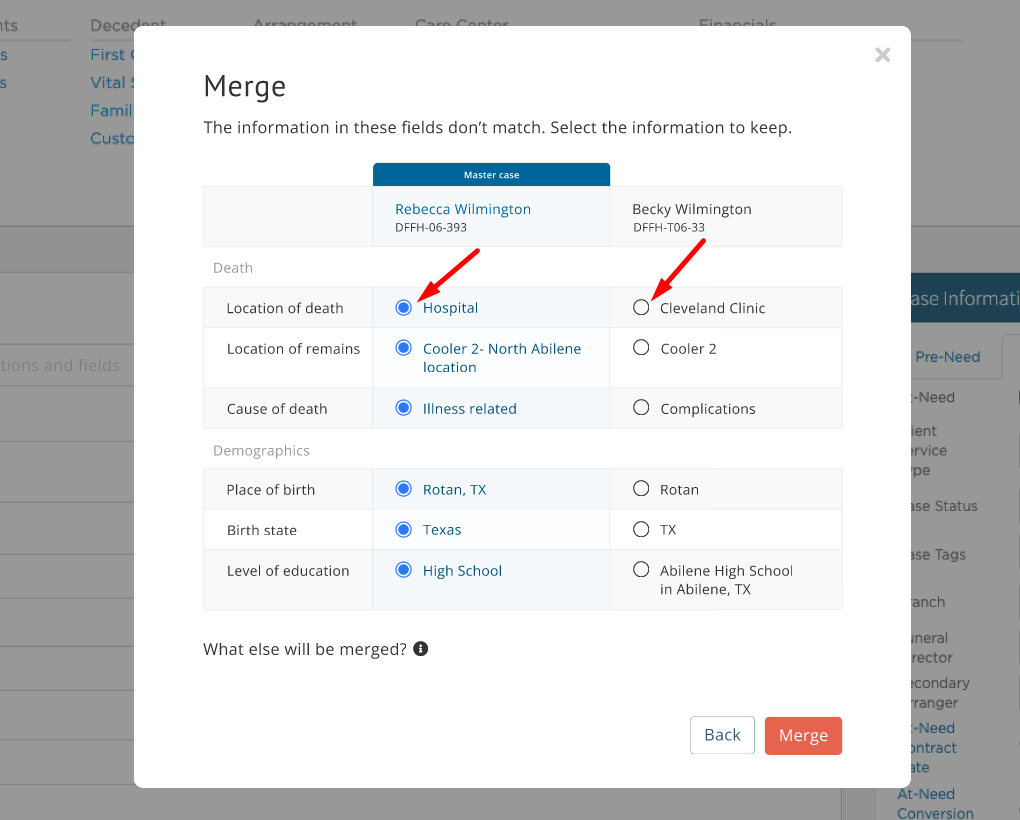 To learn more about what information merges, click the information icon.
FYI: This section shows conflicting data from the Vitals page. Learn more about how the entire case merges here.
Once all information is selected in this step, click Merge.
A confirmation message will appear. Click Merge again to merge the cases.

⌛ This should only take a few seconds but may take longer depending on the amount of case information merged.
Once the merge is successful, you will see a green confirmation message at the bottom of your screen. This means case information merged to your master case and the other was deleted.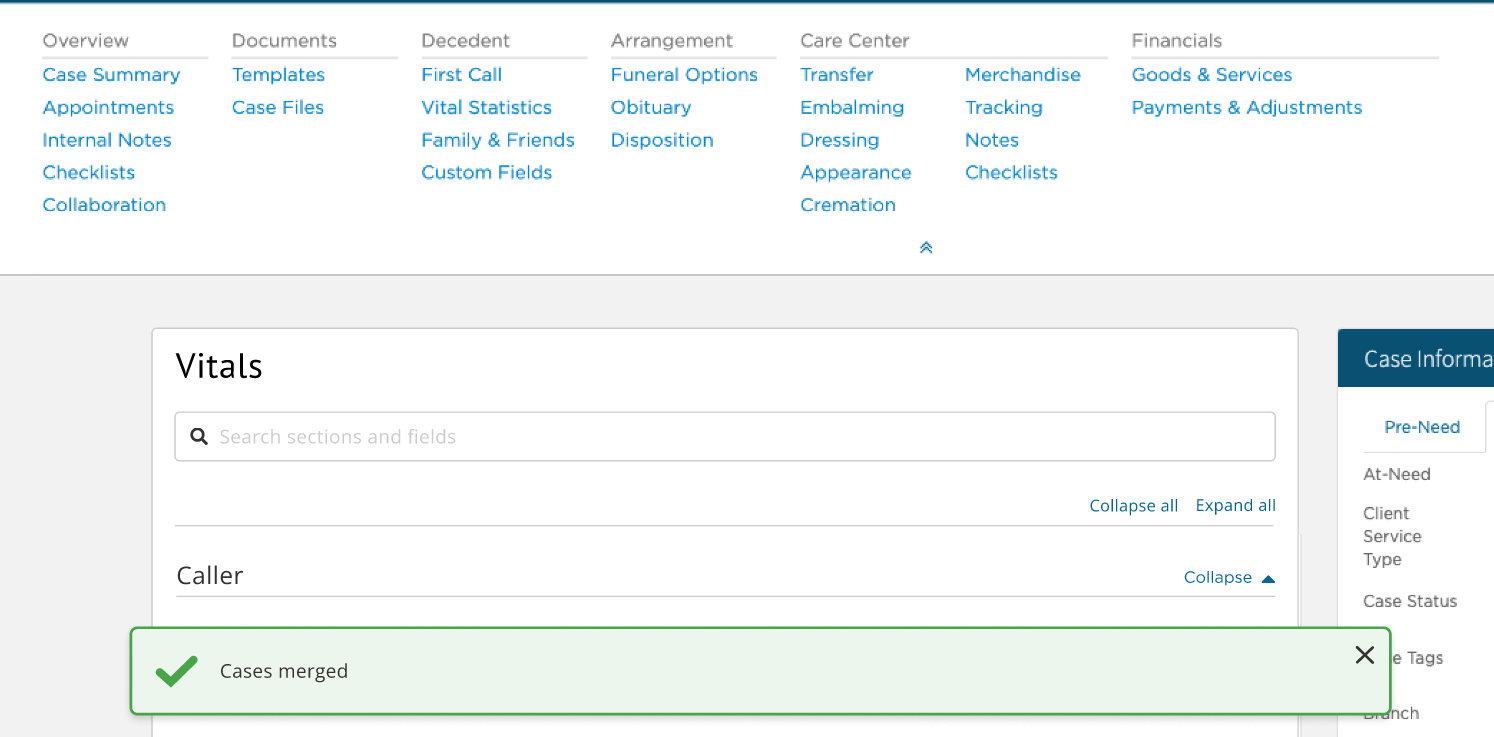 What information can be merged? All case information except Goods & Services, Payments & Adjustments and Checklists will be merged to the case.
Check out this article to see a detailed list.