Customize the Client Service Types that appear on the Case Information sidebar.
Add Client Service Types:
Go to Admin > Organization.

Select Client Service Types > Add Client Service Type.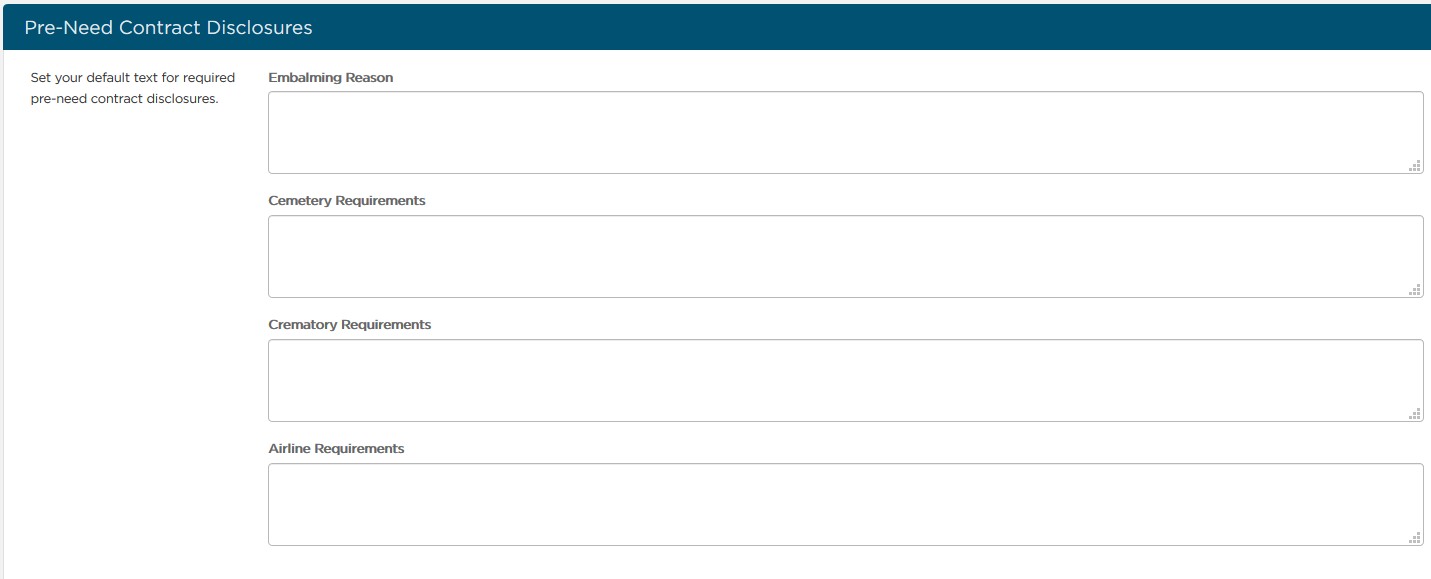 Enter the Name and check if you want to Include in survey report > Save.

If you want to delete a service type, select the trash can icon.

Require Client Service Types:
Under Settings, select the On button to require a Client Service Type to be selected in order to sign the contract on the Goods & Services page.
Funeral homes require this in order to report on contract amounts for specific service types.

On the Goods & Service page, if you select Yes to Sign the contract and a Client Service Type is not selected, a red error message will appear at the bottom of the screen.


Need Help? Email us at support@passare.com or call 1-800-692-5111!