Streamline your case listing page to easily access information that's most important to you.
The case listing page is completely customizable to each individual user and can be adjusted depending on your needs, role, and priorities. Delete unnecessary columns, add new ones, or rearrange the columns to make your case listing view exactly how you'd like it.
Under Dashboard > Case Listing Tab, click the Settings gear icon.


_________________________________________________________________
A Configure Columns pop-up window will appear. The Column list on the right shows the columns that will appear on your case listing page.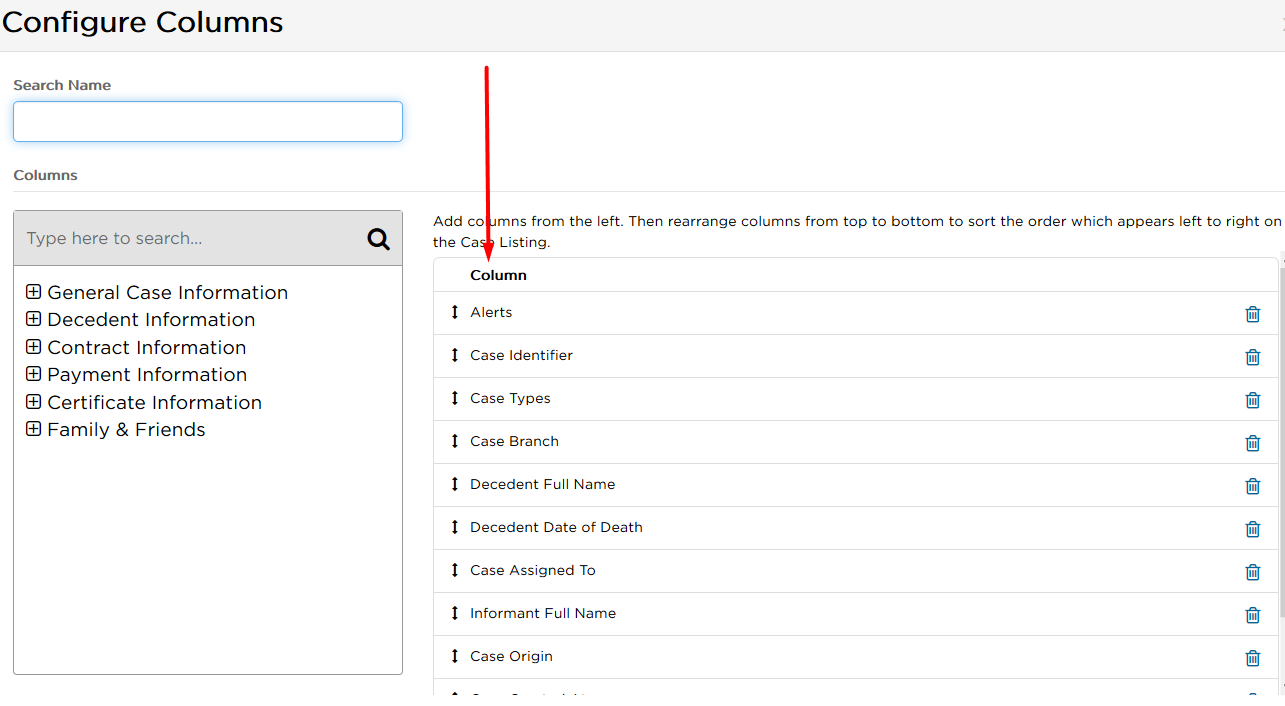 Reorder and Delete Columns:
Click and drag the column names to rearrange the order in which they will appear (top to bottom will show left to right on the Case Listing page). To remove any unnecessary columns, simply click the

icon.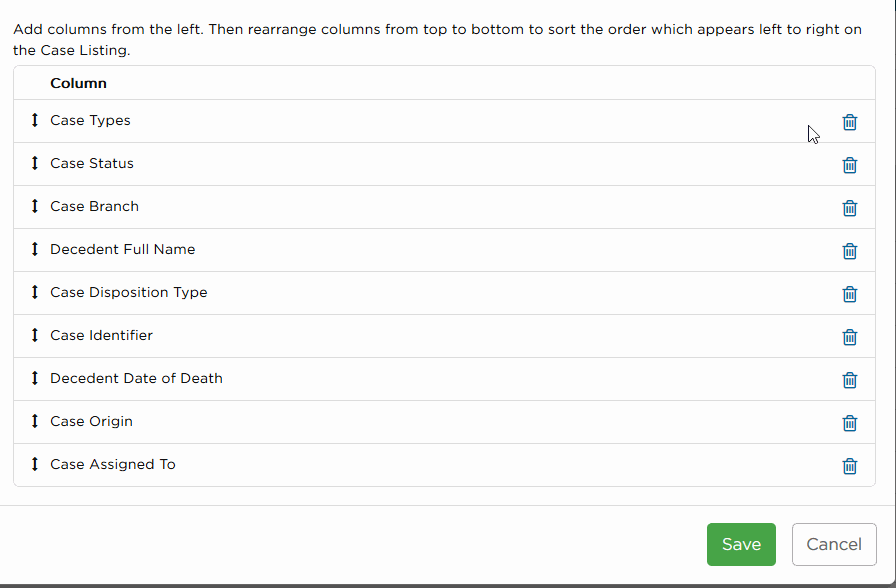 Add Columns:
To add columns to the case listing page, type the name into the gray search field or click the + button next to the column titles to see what the category includes.
Click and drag the column you'd like to add to the list on the right.
This will automatically be added to the bottom of the Column list, but you can move it up or down depending on your preferences.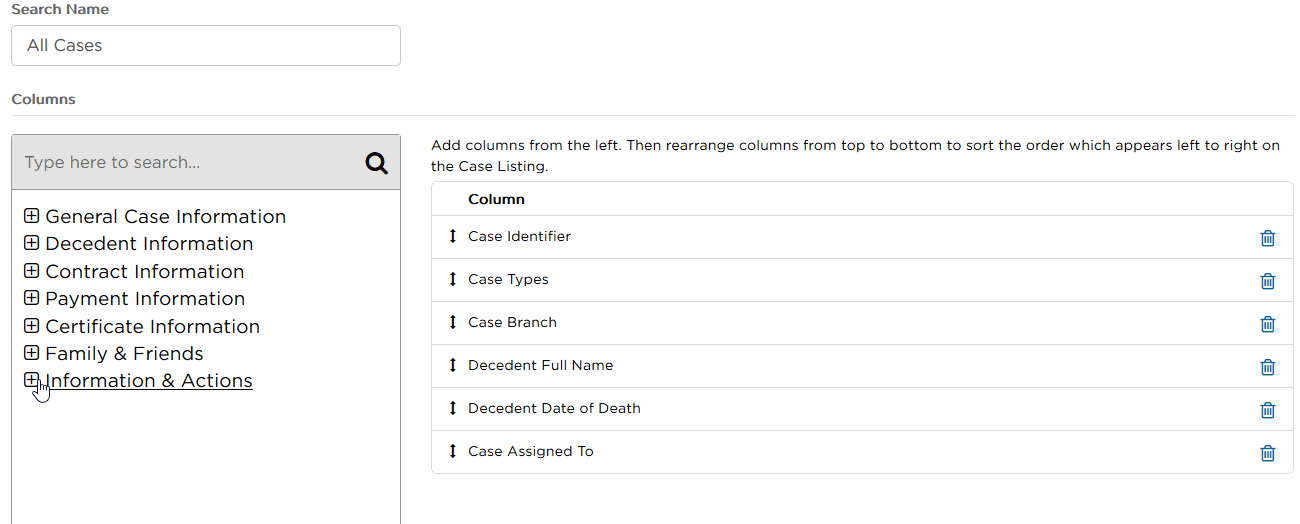 When you are finished with all changes (adding, deleting, and arranging the columns), be sure to click Save.
Your column titles will now appear in the order you arranged.

Change the Search Tab Title:
The Search Name tab is set to "All Cases" by default.

If you would like to change it, go to Dashboard > Case Listing > Settings

> Configure Columns and type your desired title in the Search Name field and hit Save.
This will update the title of the search on your case listing page.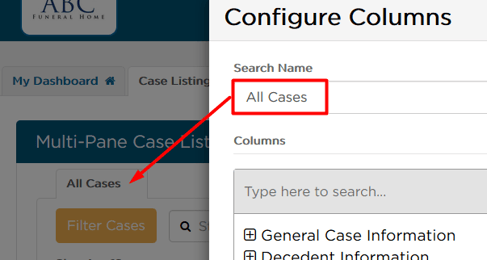 Need More Information?:
How to Change your Case Listing Views
How to Configure & Share your Dashboards
Getting Started with Dashboards
Need Help? Email us at support@passare.com or call 1-800-692-5111!